Raise Funds
The Role of Incubators and Accelerators In Startup Funding
Incubators and accelerators provide early fundraising for startups. The founders receive assistance for fast expanding their startup business, and fundraising of their startup. Read more.
By teammarquee . March 17, 2023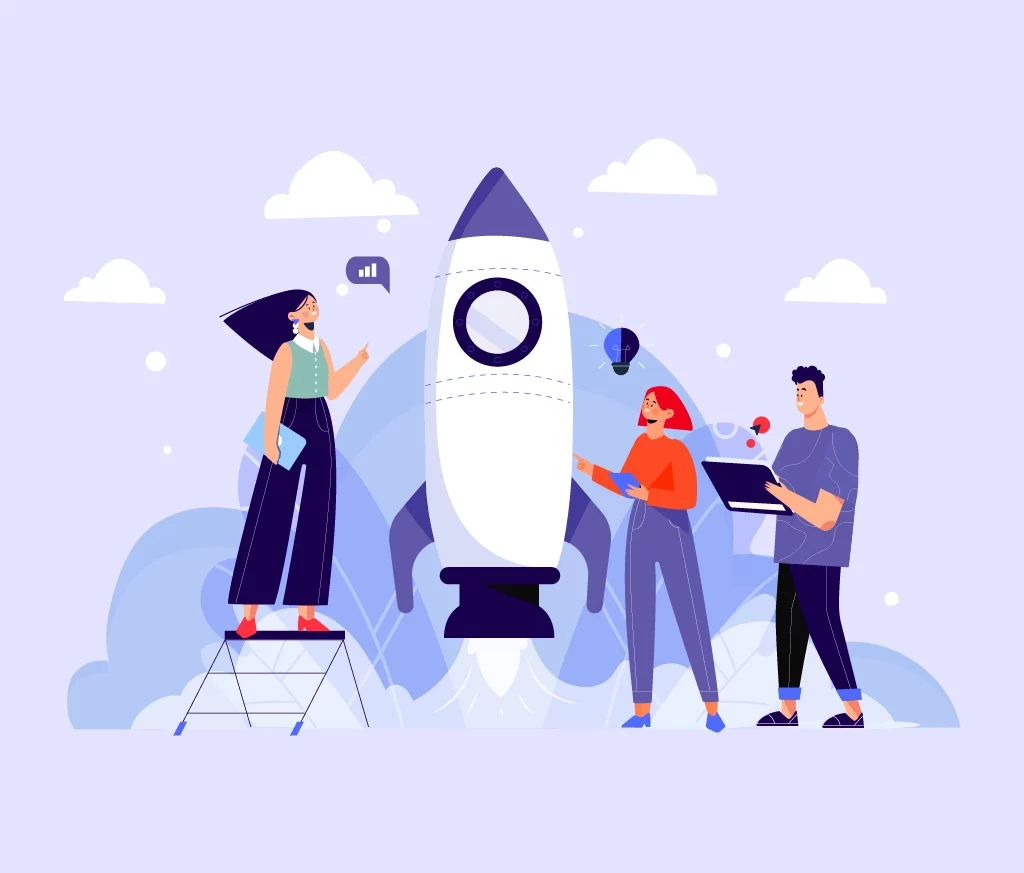 Entrepreneurship has certainly become attractive today, where more and more people are willing to leave their full-time high paying jobs and take the plunge to become entrepreneurs. Thanks to the easy access to funds and strong support network provided to the new founders, India had 84012 startups as of November 2022, compared to only 452 startups in 2016. These figures certainly offer confidence to individuals waiting to start their own venture.
In today's startup ecosystem, this sudden startup boom has also given rise to institutions like incubators and accelerators willing to invest in interesting business ideas. The rise of startup incubators and accelerators has coincided with the surge in businesses and venture funding. By the end of 2023, there will be 900 startup accelerator programmes in India, up from around 585 in 2017. Accelerators played an important role in the development of startups as the top 5 Indian startups have been nurtured at accelerators and raised a combined $10 billion. On average, 8% of the 91 unicorns produced in India were a part of the accelerator programme at some point in their journey. But what are accelerators and incubators, and why are they so important for today's startups? Let's find out.
Learning More About Accelerators and Incubators
It is frequently believed that the phrases "incubators" and "accelerators" refer to the same thing. However, these two have some notable differences that first-time startup founders should know before signing up. Both incubators and accelerators provide early possibilities for startups. The founders receive assistance for fast expanding their startup business, and they frequently increase their likelihood of eventually recruiting a top venture capital (VC) firm to participate in the fundraising of their startup.
Now that we know that these institutions support the growth of a startup business let us learn more about them by delineating the objectives of each of them. While incubators "incubate" innovative ideas in the hopes of developing a business model and organisation, accelerators "accelerate" the growth of an established firm. The top accelerators, therefore, concentrate on growing firms, whereas incubators frequently concentrate more on the invention.
These tools are now available worldwide after gaining popularity in startup hotspots like Silicon Valley. Most of these programmes accept businesses from a wide range of industries, even though most people identify them with tech startups.
Accelerators
The way the particular programmes are set up is one of the key distinctions between accelerators and incubators. Accelerator programmes often have a predetermined duration during which individual businesses work with a group of mentors for anywhere between a few weeks to a few months to develop their businesses and prevent issues along the way.
Accelerators begin with an application procedure, but the best ones are frequently quite picky. Only 2% of applicants are accepted by the startup accelerator, Y Combinator, while Techstars often receives 1,000 applications to fill its ten openings.
In exchange for a modest amount of ownership, early-stage firms are frequently provided with little startup funding and access to a broad mentorship network. The largest benefit of the startup accelerator program is frequently the mentor network, which is generally made up of startup leaders, venture capitalists, subject matter experts, and other outside investors.
Incubators
Startup incubators don't follow a predetermined timeline and start with businesses (or even just one entrepreneur) that may be further along in the process. The best startup incubators pair high-quality seeds with the best soil for sprouting and growth, while the startup accelerators act as a greenhouse where young plants may grow to their greatest potential.
While some incubators operate independently, others are funded or managed by VC firms, angel investors, governmental organisations, large enterprises, and other parties. While some incubators need applicants, others only engage with businesses and concepts they are introduced to through reliable partners.
The best startup incubator programs can help firms develop their concept, create a business strategy, focus on product-market fit, pinpoint difficulties with intellectual property, and network within the startup ecosystem. Some incubators may be concentrated on a particular market or vertical depending on the funding company. For instance, a hospital-sponsored incubator could exclusively be interested in businesses developing medical technologies. Startups selected for incubator programmes typically move to a particular location to collaborate with other incubator firms.
Role of startup accelerators
Startup accelerator programs are conducted for a predetermined time and as a group of related businesses. These top accelerators compress their years' worth of learning and experience and teach the same in a matter of months. It is a method of rigorous, quick, and immersive learning designed to shorten the life cycle of fledgling creative enterprises.
Firms who graduated from top startup accelerator programmes accelerated in attaining important milestones, such as raising capital through venture capital, exiting through acquisition, and achieving consumer traction, compared with a comparable set of companies that didn't engage in accelerator programmes.
Strong evidence suggests that engaging with the best startup accelerators may help businesses raise funds and eventually succeed. Here are some important roles played by startup accelerators:
Added support systems, including legal firms, patent attorneys, important industry specialists, advisers, regulatory experts, and CFO services eager to advise early-stage entrepreneurs, are frequently provided by accelerators for free or at a discount. The founding team can converse with and pick up tips from other entrepreneurs in the cohort dealing with particular difficulties in their sector.
The best startup accelerators assist the teams in creating a business plan, financial projection, sales and marketing strategy, organisational culture, team-building, technological roadmap and much more. Additionally, accelerators assist the founding team in developing a hiring strategy and identifying essential skill set shortages.
Most accelerator programmes conclude with a "Demo Day", where participating businesses are further presented for startup funding from regional or international VCs. Together with the company's initial few workers, the founders define their target market, pinpoint their problems, and consider viable solutions.
Role of incubators
Startup Incubators help businesses with raising capital and other ancillary services required for successful operations on the condition that they meet certain criteria and prove attractive to the investors. Incubators are becoming an increasingly popular way for entrepreneurs to raise funds and address other business needs they face in the early stages.
It has been determined that incubation is also useful for the general public and is used to address several economic and socioeconomic policy requirements, including but not limited to:
Generating wealth and jobs and encouraging smart people to launch their own enterprises
Fostering a work ethic and entrepreneurial culture in a town or nation
The commercialisation of technology and other types of quick invention
Establishing or fostering the expansion of regional industrial clusters
Creating, keeping, and promoting businesses
Promoting female or minority-owned businesses
A possible spin-in or spin-out company opportunity's identification
Redevelopment of the community and quick access to fundraising sources
Conclusion
Many companies claim that one benefit of top startup accelerators and incubators is that they offer a lifetime mentorship network of highly accomplished and qualified professionals.
Investors read through hundreds of business plans, so yours needs to stand out to be selected. Ensure that your business plan is creative and innovative, well-supported by solid research, realistic and does not include unrealistic expectations. Present them a roadmap depicting your plan for achieving your goals and giving investors a good return on their investment. Many investors today would be prepared, willing, and able to provide you with all the fundraising ideas, money, cooperation, consulting counsel, and other necessary services if they are convinced with your business idea.
Related Articles
We optimize & accelerate growth for already great products.
---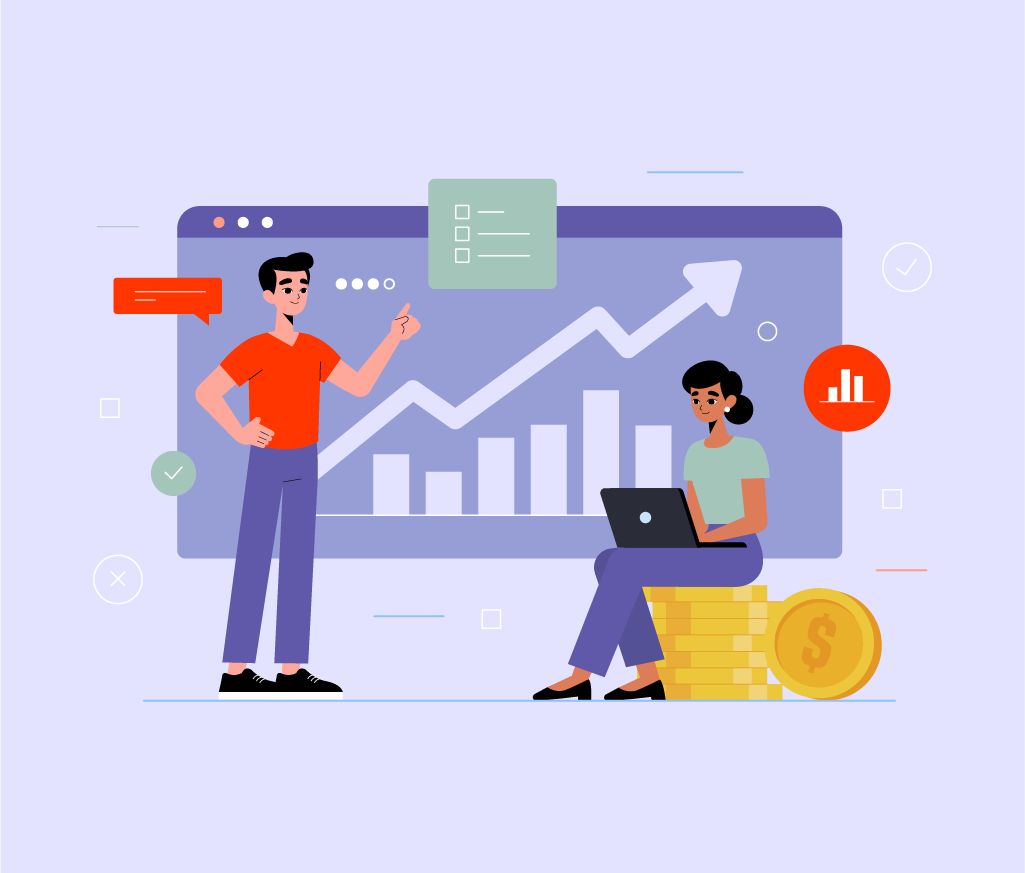 The Rise of Private Equity: A Comprehensive Overview
The ascent of Private Equity marks a transformative trend in investments. Fueled by flexible strategies, active management, and a quest for superior returns, Private Equity firms engage in diverse sectors, fostering growth and reshaping industries. This comprehensive overview explores its strategies, impact on businesses, and evolving role in the dynamic global economic landscape.
Incubators can help startups get funding by providing access to a network of potential investors, mentorship on how to pitch and raise capital, and resources to help startups develop and refine their business plans and strategies. This can increase the likelihood of securing funding from investors.
Startup incubators may provide funding, but it is not a universal requirement. Incubators offer various resources, including mentorship, networking, and office space. Some may also provide access to funding opportunities through their network of investors or grants, but this is not always guaranteed.