Scale your business by raising capital with a solution-oriented fundraising company
Get direct access to 32,000+ VCs, PEs, Family Offices and Angels to scale your business.
How to raise capital: debt or equity?
In order to raise capital for the needs of your business, companies mainly have two types of financing options: equity financing and debt financing.
Equity financing
It requires selling a portion of your company's equity in return for capital. The main advantage of equity financing is that there is no obligation to repay the money you acquired through it. There are no payment debts or interest charges. All entrepreneurs want to run a successful business and provide the equity investors with good returns on their investment.
Debt financing
As the name suggests, it involves borrowing money and paying it back with interest. The most common form of debt financing is a loan. This type of financing sometimes comes with restrictions when it comes to taking advantage of opportunities outside the realm of its core business. The advantages of debt financing are numerous. First, the lender has no control over your business, all the lender expects is timely payments. Next, the interest you pay is tax deductible. Lastly, you can easily forecast your expenses because loan payments do not fluctuate.
How to raise funds to start a business?
We know you are wondering how to raise capital for your business, so we have compiled a list of some fundraising solutions that you can take advantage of.
---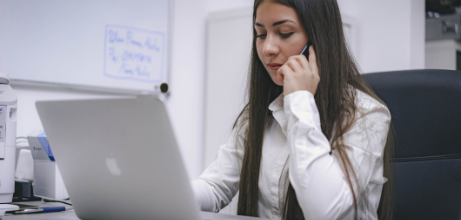 Crowdfunding
In order to raise funds for business, this approach is all about tapping into a wide network of people on crowdfunding websites and social media platforms that bring entrepreneurs and investors together.
Friends and family
Anyone investing in your business will come with terms and conditions - ownership, stakes, interest rates, board member role, etc. Family and friends, on the other hand, want to help you.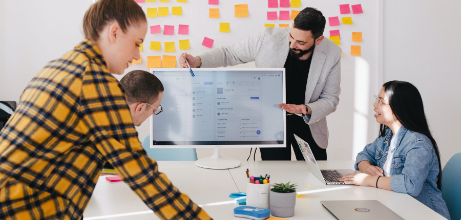 Angel investors
They are individuals who have high net worth. They invest their money in startups to get high returns or a stake in the business. Angel investors act individually, hence it is their sole decision if they want to invest or not. If your idea resonates with them, the chances of you raising business capital increases by manifold.
Bootstrapping
An entrepreneur is said to be bootstrapping when he/she starts a self-sustaining business, markets it, and grows it by using limited resources or money. The company is sustained without raising capital from external sources and is funded by their revenues and profits.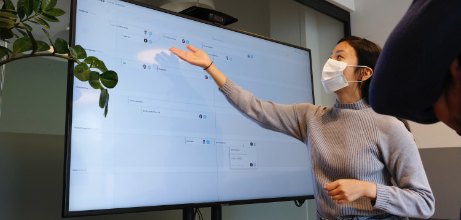 Venture capitalists
They are private equity investors who provide capital to companies with high growth potential in exchange for an equity stake. They are often a part of a larger venture capital company who has a board that votes regarding raising capital.
Microloans
Such loans are intended to help entrepreneurs who may have trouble getting financing from other sources, such as banks or credit unions. Generally the borrower is given the full loan amount by the lender and the borrower has to repay the principal amount plus the interest.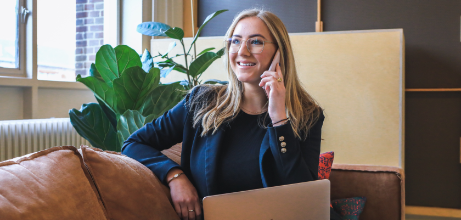 Small Business Administration
The SBA is an autonomous U.S. government agency established to promote the economy by providing assistance to small businesses. Their aim is to provide support to entrepreneurs by raising capital for small businesses.
Banks and Alternative Lending Institutions
In order to raise funds for business, an entrepreneur can get a loan from a bank or go for alternative lending, also referred to as marketplace lending or P2P lending. Any loan that is secured outside of a traditional banking institution is alternative lending. It takes place through online platforms that use technology to bring together borrowers underserved by traditional lending institutions, with loan investors seeking attractive capital generating investments.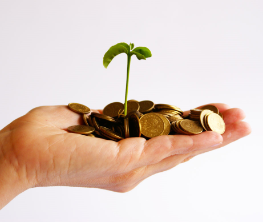 Get the funding support that your business needs.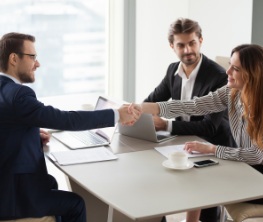 Direct access to 32,000+ VCs, PEs, Family Offices and Angels to scale your business.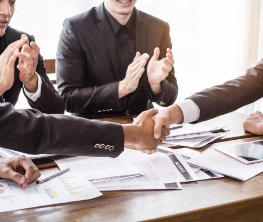 Highly experienced team of investment bankers pulled out from major banks, investment banks and venture capital and PE firms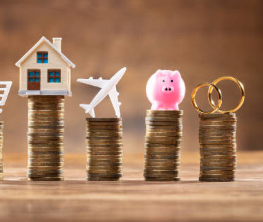 A solution that's proven across deal sizes, round stages, geographies and sectors - we've handled 3,000+ transactions across continents
Reach out to the right representatives at firms with our industry leading targeting of investment criteria, past investments, amounts invested and 22 other matchmaking factors
Data driven analysis powered by machine learning helps generate the most relevant investor matches
Benefit from time zone adjusted outreaches and automated follow ups to get the best firms in the world to engage on your transaction
Work with a Transaction Execution Manager to handle investor back and forth, call scheduling, follow ups and more
Get live reports on investor activity on your deal, positive and negative response reports, engagement rates and more data points
Tips while raising money for a business
---
Understanding the terms offered to you by investors and lenders that accurately value your company and protect your interests
Maintaining records and keeping a track of your business - big or small. Bookkeeping plays a critical role in fundraising because the first thing investors look at is whether a company's books are in order or not.
Refining your business pitch and showing how your business stands out plays an integral part. Investors want to know how their money will help you achieve your goals and targets.
Thinking out of the box creative ideas for your fundraising process helps a lot. Planning your unique strategy of reaching out to investors is not as simple as asking for a check, it is a complex strategic process.
What makes you unique is your passion for your business. You should know how to get your target audience excited by communicating your vision clearly
Our Expertise
We are the fastest, most efficient fundraising company worldwide, find out how we can be a guiding light for your business.
---
Pitch creation is where we shine. You can use our compelling pitches and content delivery support in order to raise capital for your business.
We track and maintain reports of investor activity. You get to know which investors viewed your deal and responded to it.
12 hour response time is guaranteed. Our team is constantly working to deliver the investors who will help you accelerate your business.
We deliver 50 to 600 investor engagements on each deal, depending on the outreach plan one chooses.
Case Studies
See how we helped firms in deal sourcing and accelerated their business
---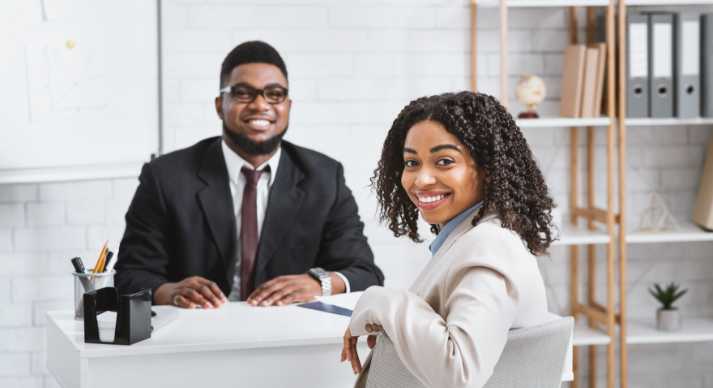 Africa-based payment infrastructure provider raised USD $7M
We helped an Africa-based payment infrastructure provider company raise USD $7M from some of the most eminent investors in the USA. Find out how we helped them get investors to become a go-to Fintech company of the African nation.
View Full Case Study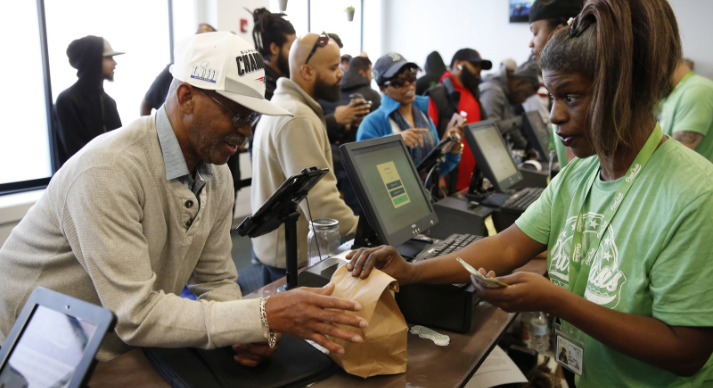 USA-based PropTech firm raises USD $50M
We assisted a foldable apartment construction company in the USA raise USD $50M from some of the most renowned investors in the USA. Know how we helped them - right from the documentation stage to the time they bagged the funding.
View Full Case Study
Marquee Equity connects you to the right type of capital for your business. With expertise in end to end fundraising, it is the world's most efficient and effective fund-raising service, with thousands of transactions as part of it track record
Entrepreneurs or any other institutions of investments find it challenging to get funding as they find it very difficult to furnish a detailed business plan that includes the model, scalability, market size, competition, product development, marketing strategy, cost competitiveness, management bandwidth and overall road map strategy.
Marquee Equity is a managed service platform that gives you direct access to 32000+ firms, angel investors, venture capitalists, friends and family offices, etc. It also delivers 50 to 600 investor engagements on each deal depending on the plan you choose.
Finding the right investment partner takes a funnel of interested investors. We build your funnel.Marquee aims to make the process of investor access a cost and time effective one.
Yes, if you want to grow faster than bootstrapping would allow you to do and to expand into new avenues and attract talent that you'd need to compete with hyper funded companies with. It also helps you expand your board of advisors as investors bring in additional insight and relationships.
Our Trustpilot Reviews
Rated Highly on Trustpilot
---