Emerging Healthcare VC
Since the COVID-19 pandemic hit us in 2020, the healthcare industry has come into limelight. Consumers understood the importance of physical and mental well being during the lockdown. When we were approached by the founder of an emerging US healthcare firm, we knew that the market requirement for digital healthcare technologies is at its peak.
He/She had created a platform where the user would get multiple health related services right from the comfort of their homes. From mHealth, personalized medicine, telemedicine, telehealth consultation to maintaining electronic health and medical records, we knew the idea would attract a lot of investors. 
When we met, we were mesmerized with the passion and knowledge they had about the healthcare sector. The COVID-19 pandemic has led to a rise in demand for personal health monitoring via digital technology, which straddles the line between consumer and medical devices. Being a SaaS platform aimed at making investor access a cost and time effective process we immediately got to work."  – Ash Narain, CMO, Marquee Equity
Excellent Service Since I got referred to Marquee Equity, I have loved the commitment and dedication that the team has given to have our financial model and pitch deck ready for investors. We do appreciate the excellent service we have received from Payal. Sam, thanks for your great contribution. Manisha, thank you for onboarding us and introducing us to this great team. Even as we proceed on Investors' outreach, I have absolute faith in Marquee Equity and highly recommend them for any startup looking to do a fundraising.
David Murimi, Co- Founder & CEO, Cloudoon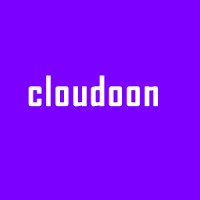 Digital technologies are revolutionizing the world as we know it. Advancements in AI, big data, robotics and machine learning continue to bring about major changes in digital healthcare.
There is no denying the fact that these technologies enable major scientific breakthroughs, accelerating the creation of new therapies and vaccines to fight diseases. AI-enabled personalized recommendations will empower consumers to prevent health issues from developing. Therefore generating insights during diagnosis and treatment choices, leading to safer and more effective treatments. 
It is projected that the global digital health market will see a compound annual growth rate (CAGR) of 27.9% from 2020 to 2027, when it will reach $833.44 billion.

 

Also, there will be a jump in the number of healthcare apps. North America accounts for the dominant share in the global digital health market due to the region's rising elderly population, high adoption rate of smartphones, and the push to develop apps and digital healthcare platforms to reduce healthcare costs.
The above mentioned projections and trends show how adaptive US consumers are towards digital healthcare solutions and with our client's business model, they were already several steps closer to getting funded.
"We had an idea that would transform the world of not just the health conscious users and their family/friends but would also make the healthcare industry more responsive by giving them insights into the ground level health issues people are facing. We reached out to Marquee Equity because we were inspired by their work. Being a performance based firm and arranging over 5,000 meetings per month with a track record of over 900 capital raises is no joke. This is exactly what we needed for seed stage funding focused on digital health technologies."
– Founder, Healthcare firm
When the healthcare team contacted us, they were looking for increased engagement on the outreach campaign leading to $50 million seed stage funding.
We started with understanding their business model, the market requirement and competitive analysis. Once we had the required data in place, we initiated the investor outreach program by sending them emails and calling them.
After finishing the paperwork and documentation on the client's behalf, we crafted an outreach campaign with a total outreach of 3100 with an open rate of 34.3% and engagement rate of 6.2%. 
We were focusing mainly on LPs who invest in new fund managers and have a track record of investing in healthcare focused funds. The total responses we received in 1.5 months of the outreach were 200 and the number of calls done with qualified LPs was 14 within 2 months. 
We got multiple email responses from the investors looking for a pitch deck and scheduling a call with the firm.
Once we entered the discussion stage, it took the 'name of the firm' team 6 months to raise the $50 million worth of funds. They are using the funds to add more features to their product and to market it to the target audience.
Case Studies
Our work speaks for itself and we are proud of it.
---
US FinTech Company Raising $8M
The Fintech Market in the US is blooming rapidly. Leveraging this trend, this US based FinTech Company raised $8 Million with the guidance of Marquee Equity. Let's see how....
View Full Case Study
UK Food & Beverages Company Raising $2M
Raising capital in a competitive market is a cumbersome task, but this UK Food and Beverage company had faith in Marquee Equity. Therefore, they contacted us. Let's explore their fundraising journey....
View Full Case Study
Pandemic has definitely left businesses aghast but it cannot be denied that there's been a tremendous recovery rate worldwide. Marquee Equity focuses on leveraging the opportunities that the underlying industry offers and with the detailed research and articulated fundraising strategies, actions are aligned with the targets which eventually lead up to successful fundraising rounds.
From Healthcare to Fintech and e-commerce, Marquee Equity has a wide variety of clientele worldwide. The dedicated team of Marquee ensures that each client gets special attention and their queries and pain points are adhered to with caution and mindfulness. This makes Marquee Equity the first choice of entrepreneurs when it comes to raising funds, conducting acquisitions or mergers, or going public etc.