Indian Fintech Company raising $2M
Starting a Fintech business is, at the present time, considered to be one of the most profitable business ventures. We met with a 5 years old Fintech firm dealing with providing financial assistance to consumers by facilitating credit/loan eligibility statuses. They came to us looking for funding facilitation support. What they had was a great business model, a clientele that trusted them, and a market which was ripe for innovation. 
"When the Fintech brand came to the Marquee team, they were looking for an end-to-end funding support. They wanted to know the hacks to get investors' interest and support for the investor-meet. We provided them just the same and more. And the result is in front of you." – Ash Narain, CMO, Marquee Equity.
Highly Recommend The Marquee team has exceeded our expectations - both in terms of delivering results, as well as providing excellent customer service. I highly recommend their services to anyone raising capital.
Nick Genty, Founder & CEO, AgEYETech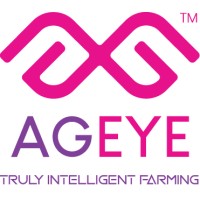 2021 ended with the Indian Fintech domain raising $9 billion – a record high. The number is a sign of how adaptive Indian consumers are towards financial products and services. Between Fintech moving towards true digitalization, several new access models came into the picture. Payments, Neobanks, Insurance, Lending, and Stockbroking – all these different sectors witnessed a facelift. 
Moreover, new highlights emerged
12 new unicorns

Funds worth $4.8 billion were raised by Fintech unicorns

PayU bought BillDesk for $4.7 billion

BaharatPe and Centrum Fin Svcs acquired PMC bank

Policybazaar and Paytm raised their IPOs. 
All in all, the year that just went by had only positives in store for the Fintech sector. What led to momentum for the domain was Policybazaar and Paytm raising their IPOs. It was the sign that the Fintech entrepreneurs were waiting for in terms of investors and public interest.
"We were looking for not just funding from the investors but also support in terms of how to approach the investors. The Marquee team didn't just help us with documentation gathering but also sat with us to discuss what all the investors could ask and what should be our response. In many ways, they are the reason we have raised USD 2 billion today from the top investors in the nation." – Founder, the Fintech firm.
The Fintech firm was looking for $2 billion and mentoring support from the investors. They were looking for a partnership which extended beyond money and would make investors a key part of important business decisions. What was important for them was that they were able to raise funds in a 6 months timeline. 
When they contacted Marquee, our team first sat with them to understand their business model and analyze how best we could support them in aligning with the right investors. We then reached out to our investor network to the ones who were more likely to show an interest. In the backend, our team was working with the client on document collation, investor meet preparation, and preparation of the pitch deck.
Once we had all the paperwork and pitch ready, we went on to reach out to investors. In T+2 days, our emails were filled with responses seeking pitch decks and for scheduling a call with the business. 
Once we entered the discussion stage, it took the Fintech firm 3 months and 10% business equity to raise the $2 billion funds. 
Today, they are using the fund to expand the product and enter new developing markets across the globe. They aim to raise the Series B funding round somewhere in the next 3 years time range. However, right now their focus is on growing their business and making better investor connections.
Case Studies
Our work speaks for itself and we are proud of it.
---
US FinTech Company Raising $8M
The Fintech Market in the US is blooming rapidly. Leveraging this trend, this US based FinTech Company raised $8 Million with the guidance of Marquee Equity. Let's see how....
View Full Case Study
UK Food & Beverages Company Raising $2M
Raising capital in a competitive market is a cumbersome task, but this UK Food and Beverage company had faith in Marquee Equity. Therefore, they contacted us. Let's explore their fundraising journey....
View Full Case Study
Marquee Equity understands that global pandemic has hit the businesses harder and therefore, the team at Marquee takes cautious decisions every single time. The expert team at Marquee is highly efficient and conducts proper market research before contacting the investors. They project the future growth potential of the client company which makes funding convenient.
After years of experience and research across different markets, the team at Marquee has experted the field of projecting future opportunities and leveraging them for the benefits of the clients. This widens the horizon of growth prospects for the company and this makes it a lucrative business endeavor for investors.