UAE Health Tech Company Raising $5M
Wellbeing and fitness industry is the one sector that has come into the limelight ever since the COVID pandemic hit us. While always in focus, the lockdown made people more conscious about their mental and physical wellbeing. We recently sat down with the CEO of a 2 year old fitness and wellbeing firm operative in Dubai. He had created a platform where the user would get a guided session on both fitness and mental wellbeing right in their homes. 
"When we met with the founder and talked about their model, the first thing that we noticed was how truly passionate they were about the sector and the extensive amount of research they have put behind it. We knew that what they had made was genuinely investment friendly and that is where our efforts started." – Ash Narain, CMO, Marquee Equity.
Thanks Payal for reshaping our investor materials. I'm really excited to have worked with Payal. She's diligent at her work and was able to create an excellent Pitch Deck, Business plan and financial document which are using to pitch investors.
Obasi Francis, former CEO, Lead Wallet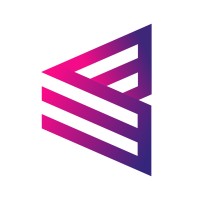 The health and fitness market has been on a growth drive across the globe for a long time now. In the UAE alone, it is poised to reach more than $600 million by the time we hit 2025. The market size is so prominent that it will contribute to over $36.5 million in revenue in the same time period. 
There are a number of factors that have come to back these numbers, the most primary one of them being COVID. It was reported that the pandemic brought along a 10% rise in membership for on-demand fitness and wellbeing classes in 2021 alone, a sign that people became more aware of their health and the need to exercise in this said time period. 
For a market with these promising numbers and our client's business model, they were already several steps closer to getting funded.
"We knew that the model we have built will help thousands of people better their health and mental wellbeing. What we needed was help with funding to grow the model more, add in more features, work on promotion, and hire teams to support our journey. This is where Marquee came in to help us. They didn't just take it upon them to outreach and follow-up from investors but also helped with the documentation gathering and presentation process" – Founder, the health tech company.
From the investors, the fitness firm's CEO was looking for $5 million in Series A funding in alongwith the guidance for expanding the model across geographical boundaries and becoming the number one choice as a wellbeing provider in the UAE. As per their projected business timeline, they were hoping to close the Series A round in 8 months. 
When we first met with the founder, our modus operandi was to establish what it is that they were planning to gain out of the funds and if the traditional funding route would be the best way to go about it. Once that was addressed, we went on to find investors who had a past record of investing in similar business models or who had shown an interest in partnering with a wellbeing firm. For this, we dug into our extensive investor database and made a prospective investor list for whom we then ran an outreach campaign. 
We also helped them in collating their documentations and converted them in presentable formats for the investors to study.
Once we had all the paperwork and the business deck ready, we went on to reach out to investors. In T+2 days, our emails were filled with responses seeking pitch decks and for scheduling a call with the business. 
Once we reached the stage where the discussion between the investors and the firm started, it took somewhere around 9 months to get the asked funding. Having raised the funding, the firm is today building a team of fitness and wellbeing enthusiasts to grow their business. Moreover, they have added more feature sets to make the platform fit for the masses. 
Case Studies
Our work speaks for itself and we are proud of it.
---
US FinTech Company Raising $8M
The Fintech Market in the US is blooming rapidly. Leveraging this trend, this US based FinTech Company raised $8 Million with the guidance of Marquee Equity. Let's see how....
View Full Case Study
UK Food & Beverages Company Raising $2M
Raising capital in a competitive market is a cumbersome task, but this UK Food and Beverage company had faith in Marquee Equity. Therefore, they contacted us. Let's explore their fundraising journey....
View Full Case Study
Once the company receives positive response from the investors seeking pitch deck presentations and scheduling meetings, Marquee Equity tightens its grip on the preparatory tasks and prepares lucrative pitch decks and prepares required documents for investors to study. The talented team, on the other hand also works towards scheduling meetings with the investors simultaneously.
The market scenario has completely changed after the global pandemic which has forced the organizations to look beyond their scope. Marquee Equity has rightly understood that and therefore, is more focused towards helping companies achieve bigger goals with the help of the right kind of investor on board to support them. With its database of 32000+, Marquee Equity focuses on the growth potential of the fundraising company and is more aligned with providing the right type of investors depending on the niche market.