UK Food & Beverages Company Raising $2M
The food and beverage industry in the UK is highly competitive. There are thousands of firms involved in the F&B sector across multiple forms. Our team sat with a 7 years old food and beverage company providing technology powered manufacturing of food items, ensuring that the process is authentic and transparent. They were looking for funding facilitation support of around $2 million. When they came to us, they had an established customer base and an innovative business model, which had the recipe for success. 
"The moment we sat down with the F&B firm, we knew that they had the zeal to become a ruling business and were prepared to ace the competition. We wanted to help them get the maximum investor attention so that they could solve the many evident transparent issues in the sector." Ash Narain, CMO, Marquee Equity.
I was sceptical at first but the team from Marquee showed great professionalism with a great value added service. They allowed me to focus on the open leads while they did the outreach process. The are doing a great work and it is worth every dollar.
Lucas Lezcano Velez, Founder & CEO, Comparaencasa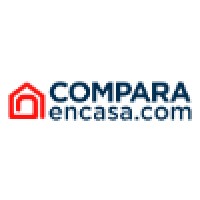 The food and beverage industry is the UK's biggest manufacturing sector and is a key part of a complex, diverse supply chain network. According to several government reports, the food and drink manufacturing companies play a role in the economy a lot more than the UK's manufacturing sectors which include both aerospace and automotive. 
The UK market exports food and drink to more than 220 countries and territories across the global scale, while being a contributor in the region's employment space with over 4.3 million people being employed in the sector. Noting the way the sector is shaping, it is poised to grow in the years to come. 
For a firm that operates in the UK food and beverage sector, our client was always closer to getting funded, all they needed was a little support in networking.
"When we came to Marquee, we were looking for support to raise USD 2 million. More than funding, we needed help with making investor relationships, something which was very difficult for us to do on an individual level. We are in awe of Marquee's outreach plans, the firm used an automated approach to outreach investors but also added a personal connection in every email, increasing our chances to get funded." – Founder, the F&B firm. 
The firm was looking for support in terms of outreach campaigns. They wanted help with meeting investors on a primary level and secondly, they needed our support in helping them raise $2 million funds in a 10 months timeline.
Our role in their funding journey was primarily around preparing outreach campaigns to help introduce the business to prospective investors. So, when they contacted Marquee, our team sat with them to understand their business model and analyze how best we could support them in aligning with the right investors. We then reached out to our investor network to the ones who were more likely to show an interest. In the backend, our team was working with the client on document collation, investor meet preparation, and preparation of the pitch deck.
After doing the paperwork and documentation on the client's behalf, we prepared a pitch to promote their business model. We then sent this pitch to multiple investors in multiple formats, ensuring that they had a complete creative look into what the food and beverage firm was. The result? We got multiple email responses from the investors looking for a pitch deck and scheduling a call with the firm. 
Once we entered the discussion stage, it took the F&B firm 4 months and 10% business equity to raise the $2 million funds.
Case Studies
Our work speaks for itself and we are proud of it.
---
US FinTech Company Raising $8M
The Fintech Market in the US is blooming rapidly. Leveraging this trend, this US based FinTech Company raised $8 Million with the guidance of Marquee Equity. Let's see how....
View Full Case Study
UAE Health Tech Company Raising $5M
With a goal to raise $5 Million in Series A Funding this Dubai-based Fitness and Wellbeing firm contacted Marquee Equity and successfully raised funds. Let's explore their journey!...
View Full Case Study
Marquee Equity provides end-to-end support to the companies in the fundraising process and ensures that they successfully raise funds within the stipulated time period. By putting in extraordinary efforts, Marquee Equity ensures that budding entrepreneurs raise funds smoothly and have a brilliant fundraising experience.
Through its database of 32000+ angel investors, VCs etc, Marquee Equity ensures that you connect with the potential investors that are willing to invest in the ventures that are similar to your niche. With a average investor engagements of 50-600 per deal, you get leverage the interactions with investors to strengthen your business connections.