US Marketplaces platform Raises $3M
The modern-day enterprises are getting smarter every day. Every eCommerce marketplace is focused on providing a personalized shopping experience with improved customer services. We came across an eCommerce platform for consumers that allows them to exchange their second hand electronics. When the consumers register on the platform, the app shows personalized product recommendations based on their age, gender, location, price availability and product rating. 
They had an exceptional business model and a well researched product in place, all they needed was funds to rise above the ground. Therefore, they reached out to the Marquee Equity team and were seeking to raise funds. 
"When we met and talked about their model, we found it to be a game changer. The instant we saw the passion and the amount of research they put in, we recognised its potential and were looking forward to assisting them in kick starting their business."  – Ash Narain, CMO, Marquee Equity
I really loved their service I really loved their service. From first experience, far better than going to a traditional CA for business representation in numbers. Payal was really patient, disciplined and enthusiastic until completion of the project.
Bushair AP, Woolly Farms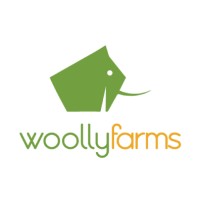 There is no denying the fact that the U.S. eCommerce industry has grown rapidly over the past few years. With an increase of 11%, the U.S. eCommerce market contributed to the worldwide growth rate of 29% in 2021. Revenues for eCommerce continue to increase. New markets are emerging, and existing markets also have the potential for further development.
US consumers will spend $933.30 billion on eCommerce in 2021, up 17.9% YoY, and equaling 15.3% of total retail sales. Brick-and-mortar retail spending will grow 6.3% in 2021, to $5.149 trillion, the strongest growth rate seen since 2011. The above mentioned numbers show how adaptive US consumers are towards digital eCommerce solutions and with our client's business model, they were already several steps closer to getting funded.
"When we came to Marquee Equity, we were looking for support in order to raise capital for our business and accelerate our growth. But, more than funding, we needed help with cultivating and nurturing investor relationships. We are in awe of Marquee's outreach campaigns and pitches. They crafted a unique pitch using a customized stepwise approach that helped us grab investor attention." – Founder, the US eCommerce firm. 
When the eCommerce team contacted us, they were looking for $3 million series A funding in order to build their product further, market it to the target audience, add more features around predictive customer support, etc. 
We started with understanding their business model, the market and their pain points. Once we had the required data in place, we initiated the investor outreach program by sending them emails and calling them. Our main goal of this entire activity was to not just help them get funded but also help them build a reliable network of investors who would act more like their partners.
After finishing the paperwork and documentation on the client's behalf, we prepared a pitch to enhance their business model. Further, we sent this pitch to multiple investors in multiple formats, ensuring that the communication felt personalized and gave them a proper understanding of the business. 
You must be wondering about the result. We got multiple email responses from the investors looking for a pitch deck and scheduling a call with the firm, you can see for yourself. 
Once we entered the discussion stage, it took 5 months to raise the $3 million worth of funds. They are using the funds to expand the product. Moreover, they have added more features to their eCommerce website to make the platform fit for the masses.
Case Studies
Our work speaks for itself and we are proud of it.
---
US FinTech Company Raising $8M
The Fintech Market in the US is blooming rapidly. Leveraging this trend, this US based FinTech Company raised $8 Million with the guidance of Marquee Equity. Let's see how....
View Full Case Study
UK Food & Beverages Company Raising $2M
Raising capital in a competitive market is a cumbersome task, but this UK Food and Beverage company had faith in Marquee Equity. Therefore, they contacted us. Let's explore their fundraising journey....
View Full Case Study
Being an organization with a database of 32000+ firms, Marquee Equity is well acquainted with the expectations and nature of the investors. By leveraging this information, Marquee Equity guides its clients and helps them in preparing for the investment funding meetings as per the expectations of the investors thereby ensuring successful fundraising rounds at higher valuations.
Marquee Equity is an experienced fundraising company that helps companies in raising hefty amounts of capital. By focusing on the intricate details such as proper presentation of the pitch deck, accurate and updated documentations, well-structured and formulated emails and assistance in the market research, Marquee Equity ensures that the client leaves a positive impression on the investors which leads to positive feedback from the investors.