Documentation
A complete guide on Founders agreement
Founder's Agreement is a specific contract that lays out the business relationships that the founders agree upon. Let us discuss in detail about the founders agreement.
By teammarquee . December 28, 2022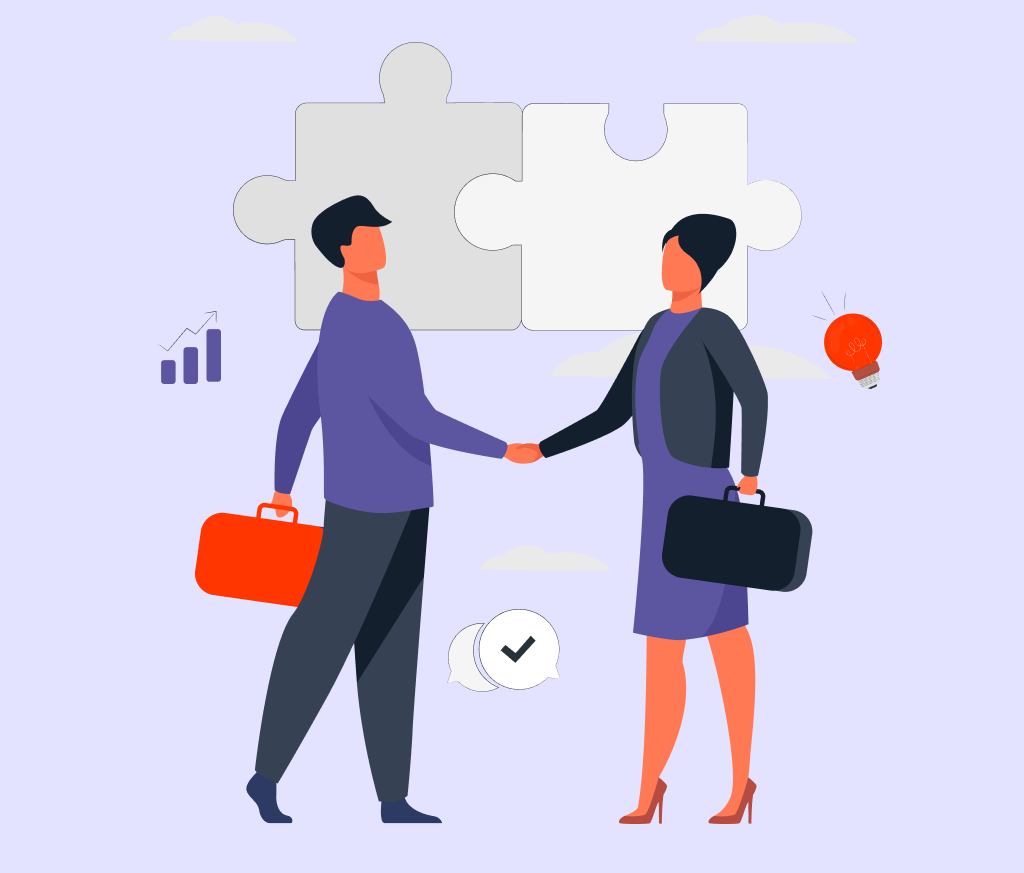 It may seem simple to think of fresh ideas and plans to create a firm, but putting those ideas and plans into practice in the real world and launching a startup can be challenging. Understandably, with the stress of running a firm, the co-founders often refrain from drafting a founder's agreement among themselves. However, the absence of this agreement can result in uncertainty and disagreements between the co-founders in the future.
According to CB Insights, there are around 1183 billion dollar startups today. Many startups are formed daily by an association of people who either know each other or have come together with some common passion of solving a problem. Having a founder's agreement allows them to run their business properly. This article will give you complete information on all you need to know about the Founders Agreement and its specs.
What is a Founders Agreement?
A founder's agreement is an official agreement and contract between the founders of a startup. This agreement entails each partner's roles, responsibilities, ownership, and actual investments made by them. It also allocates IP rights to co-founders. It plays a significant role even before the incorporation of a company.
What is the need to prepare the Founders Agreement?
A founder's agreement defines how the relationship between co-founders will work out. The founder's agreement can help in the following ways:-
It provides clarity about the founder and co-founder's role in business.
It makes clear the responsibilities of each founder.
It also determines the pay scale and profit sharing between the founders.
It determines the shareholding pattern between the founders.
Has the guidelines for solving disputes.
Clarity about when they can founder enter or exit the business.
It provides clarity to the investors about the role of all co-founders.
Now, let us understand what is included in a Founder's agreement.
Major Components of a Founders Agreement?
The following are the items to be included in the founders' agreement:-
Provide Information about the Founders
Every founder's information, including name, title, ownership breakdown, etc., must be included in this business agreement. Along with their names, it must list critical figures that form a part of the startup contract.
Document the Business Structure
It is now time to describe the business structure after you have provided information on the essential players. The structure of your business defines the future of your business. Decide how you plan to structure your business as per your requirement. Your company structure can be Proprietorship, Partnership, LLC, C Corp, S Corp, etc.
The startup investor agreement
A startup investor agreement template is made between founders and investors who want to buy stock in an already-existing business. The new shareholder, outside investor, or even an existing shareholder can be the incoming investor. The Investment Agreement made by a startup also forms a part of the founder's agreement, as it limits the exercise of authority and rights by the partners.
Entrepreneurs constantly raise money by securing investments from angel investors and firms to accelerate their corporate growth. The new business owners are given a detailed explanation of the capital raised and ownership details of the existing partners.
Overview of the Startup
A founder's agreement must also define your startup's mission statement. A good broad overview of the startup helps founders proceed in the right direction to achieve the business goal. When the company progresses, you can review the mission and understand whether you are on the right track.
Expense and Budget Report
To ensure the startup's success, one must see if the company's finances are properly managed. You should mention all the details about initial finance in the founder's agreement. You must outline the company's foundational budget, operating expenses, and any funding taken as a seed investment.
Responsibilities of each founder
Your founding team may have people from different backgrounds and skill sets. Now is the time to outline the responsibilities of each founding team member as per their skillset and experience.
Management & Legal decision-making, Operating & Approval Rights
Make sure you outline the structure of management of your company as well as the hierarchy of decision-making. If you plan to have a board in your company, outline their roles. Also, clearly define the hierarchy of legal decisions, operating decisions, and final approving authority. Defining these things is helpful when the company grows and makes many decisions on day to day basis.
Equity and vesting Section
Every startup's main objective is to develop a successful, flourishing company. It is vital to decide early on how much of the business each founder will hold and when they will become fully entitled to their shares.
The Founder's Agreement must contain all details of the investment agreement between the founders and their vesting schedule to specify the years each founder must remain with the company to realize their full earning potential. It can also strengthen each founder's dedication to the company.
Salary Compensation Report
It is important to include an outline of the compensation report and a compensation plan for the founders of the business. This compensation report will specify the compensation for each of the founders. It will also specify the increment plan of compensation.
Dissolution and Termination Clauses
It's rare for founders to stick to the company they form. So a founders agreement shall mention dissolution and termination clauses. It must clearly outline the dissolution clauses. It shall also include a termination clause specifying what will happen to his shares and other resources if the founder leaves.
Miscellaneous Provisions
Other provisions like Intellectual Property and non-competent clauses also form a part of the founder's agreement as a part of the dissolution and termination clause. If, in a case, the founder exits, then what will happen to the business's intellectual Property shall be clearly defined.
Steps to create a Founders Agreement
Create a startup founders agreement template that entails each partner's roles, responsibilities, obligations, and liability.
Next, define the company's purpose, mission, and values.
Now comes the challenging part, which includes financial, organizational, and termination details. Take the help of attorneys, existing investors and industry peers to outline this section.
Frame founders' salaries, ownership parts, termination clauses, etc. Take the help of a lawyer if the need arises.
Finalize your agreement by getting it signed by all the founders.
Conclusion
Numerous new businesses and startups originate from the association of lifelong friends, ex-coworkers, and other like-minded people who gather deliberately to address an issue. Regardless of their backgrounds, becoming the co-founders of a startup includes coming up with different agreements and contracts. It is vital to ensure the transparency of each startup contract created at the time of company's incorporation.
One such important agreement is the founder's agreement. Irrespective of the acquaintance level, it is always a good idea to draft a founders' agreement. A well-drafted founder's agreement will protect everyone's rights in the company. This article will simplify the drafting process and ensure that all founder's and co-founders' interests are well taken care of.
Related Articles
We optimize & accelerate growth for already great products.
---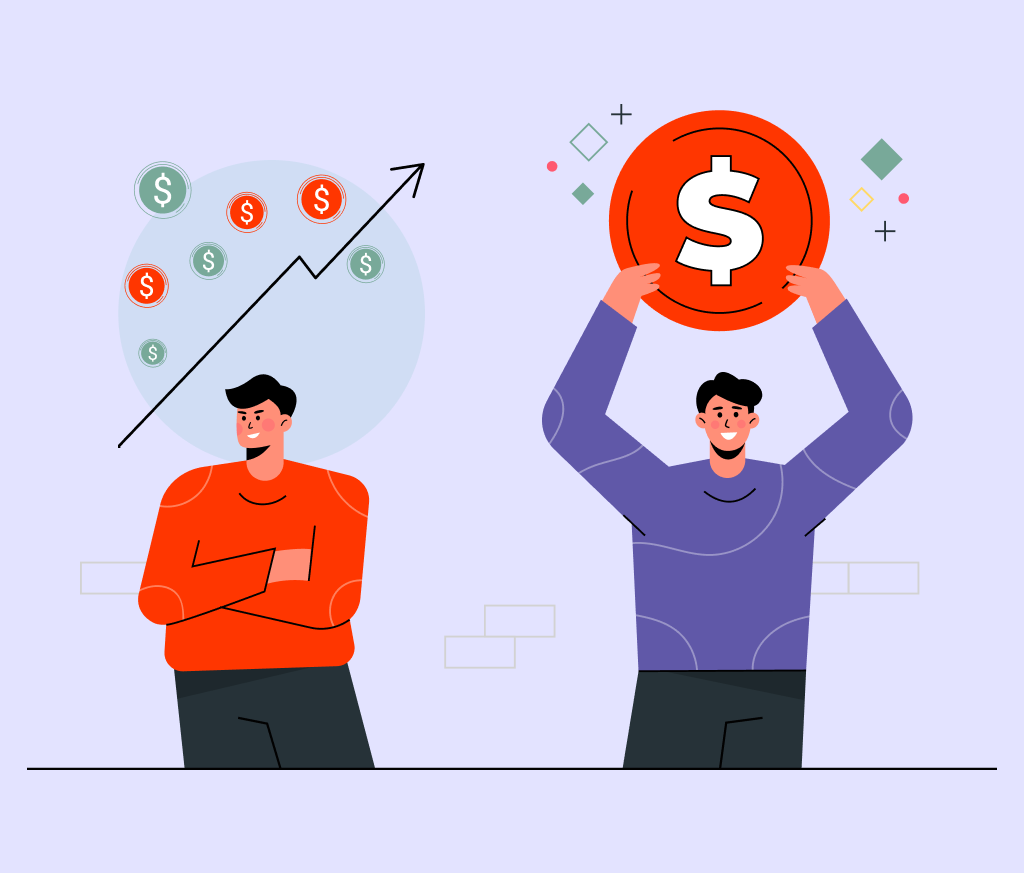 Venture Capital Funding: What You Need to Know
Venture Capital Funding is a dynamic financing avenue for startups, involving investors providing capital in exchange for equity. Key considerations include a robust business plan, team expertise, and market potential. The funding process spans various stages, from seed to Series funding, with exits through IPOs or acquisitions. Understanding this landscape is crucial for aspiring entrepreneurs.
A founders agreement is a legal contract that all co-founders agree to and is ideally set by the company prior to it's launch. It can cover everything from founder's names, their contributions, roles and responsibilities, equity ownership, and also clauses regarding what happens if a founder leaves.
A Founders' Agreement is a legal agreement that outlines the founders' rights, interests and obligations in their startup company. It is vital for businesses because it ensures that all founders have a fair stake in the company and its success.