Raise Funds
How to Create a Successful Business Pitch
Investors generally work with a mindset that out of every 100 investments which they make in an early-stage startup, only 10 will
By teammarquee . December 15, 2021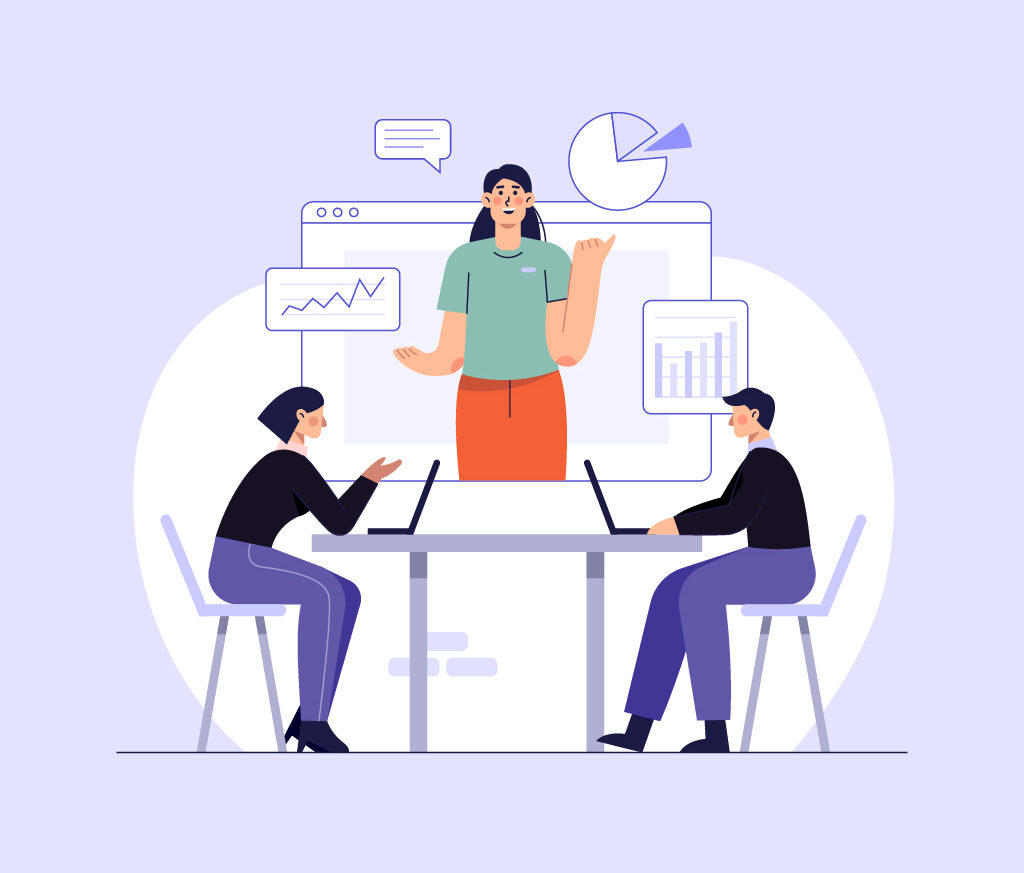 Investors generally work with a mindset that out of every 100 investments which they make in an early-stage startup, only 10 will give them the best returns.
Now, in order to invest in those 100 businesses, they will listen to over 10,000 business ideas.
The statistics of getting success after your pitch meeting are fairly low. But You can turn the table by creating a killer business pitch that is impossible to say no to.
While on the internet you will come across a multitude of business pitch ideas revolving around telling a story, making a first good impression, showing vulnerability, etc. What we are going to talk about today is a lot different. Read on to find out how.
There is no doubt that startups fail. In fact, over 90% of the startups continue to see their doom after only certain months of their existence. The reasons behind it can be seen in this graph.
I know you noticed but let me just highlight to add some weightage to the finding. The two primary reasons why a business fails can be cited as – business model not being viable and the business running out of cash. By the time you reach the end of the article, I hope I would have given you a way to solve both the roadblocks.
What Is a Business Pitch Deck?
A successful pitch deck is a persuasive presentation which an entrepreneur uses to convince an organization or an individual to invest in their business.
Usually made to be concise, clear, and attention-grabbing, a business pitch can be of multiple types. There can be an informal elevator business pitch that is 20 to 30 seconds long or one that is an hour-long presentation of the business story. Irrespective of what the types of business pitch are – the end goal remains the same – getting funding. And that depends on how well you design the pitch and how successfully you perform business pitching.
At Marquee, we meet hundreds of budding entrepreneurs who are looking for assistance in raising funds. What is common in all of them is they start off with the mindset that they need funds for the money – it shows in their vision. What we tell them when helping them make the business pitch is to go beyond money. Your intent should be to get the investors in on the company's key people list. When you pitch your idea saying that you need funds, you limit the investors from going all in. Instead, you should ask for association and partnerships – something that, again, shows in the pitch. Remember, that the importance of business pitching lies in getting the investors truly invested in your brand. 
8 Ways How To Create a Successful Business Pitch Deck?
Creating a successful pitch is less about the PPT and more about how well you convey your business message and intention to the investors. Let us look into the many ways you can up the game on pitching your business.
1. Outline the problem and how you solve it
The beginning of every successful business pitching process is with a story. Tell investors the problem you saw and the solution that your product offers.
At Marquee, when we help businesses like you create a successful pitch deck, we always tell them to deep dive into the investors – the type of industries they invest in, their hobbies, etc. An understanding of this sort can help with creating a story that they can relate to. 
2. Build a clear business model
A clear business model tells the investors how economically viable your idea is.
It should contain details around –
What your idea is
Who is your target audience
How are you making profits
Your promotion model
What is plan B if the business doesn't meet the expected profit count?
The business model should carry every such precise detail about your business.
3. Small time span
A successful business pitch is one that is concise and clear. Enough to make the investor understand what the product or idea is, what changes it will bring, the problem it will solve, and if they should invest in it.
4. Focus on your target audience
As an entrepreneur, it should be very clear to you who your target audience is. Only when you know who they are, will you be able to highlight the business opportunity and ways that set you apart from the competitors.
5. Highlight your successes
When pitching your business, it is important to highlight your successes. It helps build credibility in your business idea. Bring the investors in awe by sharing what you and your team have accomplished to date – contracts signed, sales made, products launched, traction created, etc. You should also go a step beyond and highlight the roadmap of the next steps.
6. Be clear about your finances
Your finances are an important aspect of your business. When you talk in numbers, you are able to show that you have a grasp on your business operation. By being aware of your current standing and realistic about the funding expectations, you will be able to give the image of dependability across to the investors.
7. Have a solid marketing plan
No business can survive without a sales and marketing strategy. The investors understand that. Your pitch should clearly highlight how you plan on making your business idea or product a successful model through the right set of advertising approaches.
8. Know your funding needs and have an exit strategy
You should clearly tell the investors how much money has been invested in the company, by who, what are the percentages of ownership, and what amount do you need to the next level (tell them what the next level is). Moreover, in your business plan pitch, inform them of what the funding amount will be used for and what will be the intended outcome of it.
In addition to the clarity on funding requirements, the exit strategy should be clear too. Are you thinking about getting acquired, or going public? Show that you've done your part of due diligence on the exit strategy.
*Marquee Tip* This can be an apt moment to highlight your management team. Tell the investors who are on the management table and how they are capable of managing the investment for growth.
While these eight points clearly explain the considerations which an entrepreneur should note when pitching a business idea, there are some elements that can make yours one of the best business pitches.
How To Make Your Business Pitch Impossible To Say No To?
The entrepreneurs with whom I interact with at Marquee all come backed by brilliant ideas, they have a time-tested business model, and sometimes even an amazing profit and traction count. The way we help them become unmissable is by elevating their business pitch through some brownie elements. The results? We helped a German data company raise €1M, a Singapore-based A.I. company raise $1.5M, and a US AgriTech company raise $4m, among a number of other success stories.
Here's how we help you create a killer first impression that 80% of the time results in funding support.
Build a powerful presentation
The first step in delivering an action-oriented pitch is building an immersive pitch. But how do you go about creating a business pitch that is action-oriented? The first step in the direction would be creating a presentation. The presentation, which ideally shouldn't be more than 10-15 slides long should be a concise, graphical representation of your company, team, and future plans.
Create mockups of your product
The "try before you buy" mindset works for every investor. You should build a working mockup of your product which is 80% close to what the original product would look like. This can help with giving investors a sneak peek into the product while helping them experience the product first hand and analyzing if it would be a success.
Add in testimonials from current users
Adding social proof when pitching your business to investors can be a great way to establish credibility among investors. It shows them that there is an actual need for your product in the market.
In case you don't have the testimonials or feedbacks to show right now, there are a few workarounds that our funding experts suggest: Start calling your customers or send them Typeform or Google Forms with questions that would best highlight their experience with your product or service. Some questions that you can include in the forms or calls are:
Name, title, and name of the company
What problem were you looking to solve when you came to my product?
What is your favorite feature of my product?
Is there anything I should improve?
Would you recommend the product to your friends?
Make explainer videos
One video is a lot more impactful than 10 PPTs. So when you add a video to the pitch, you increase your chance of getting funded by great numbers. In the video, you should share your brand story – what problem led to its origination, how it is going, who are the people behind it, what are your future expectations from the product, and ultimately how has the market been reacting to it.
The answer to how to create a pitch, as you must have gathered till now lies in both data and storytelling. You will have to grasp investors' attention and then give them credibility highlighting reasons to fund your business. We can help you. Get in touch with the Marquee team to initiate your pitch-creating process. 
Related Articles
We optimize & accelerate growth for already great products.
---
Private Markets and Investment Strategies
Navigating private markets demands strategic acumen. Diversify with private equity, venture capital, or real estate for unique opportunities. Due diligence is paramount; investors engage actively, accepting longer horizons and potential volatility. This lies in potential high returns, but understanding risks and regulatory impacts is crucial for a well-informed investment strategy.