Raise Funds
Guide to Investor Pitch Decks for Startups
We know you must have heard and read how an investor pitch deck should be more than data points – it should
By teammarquee . December 27, 2021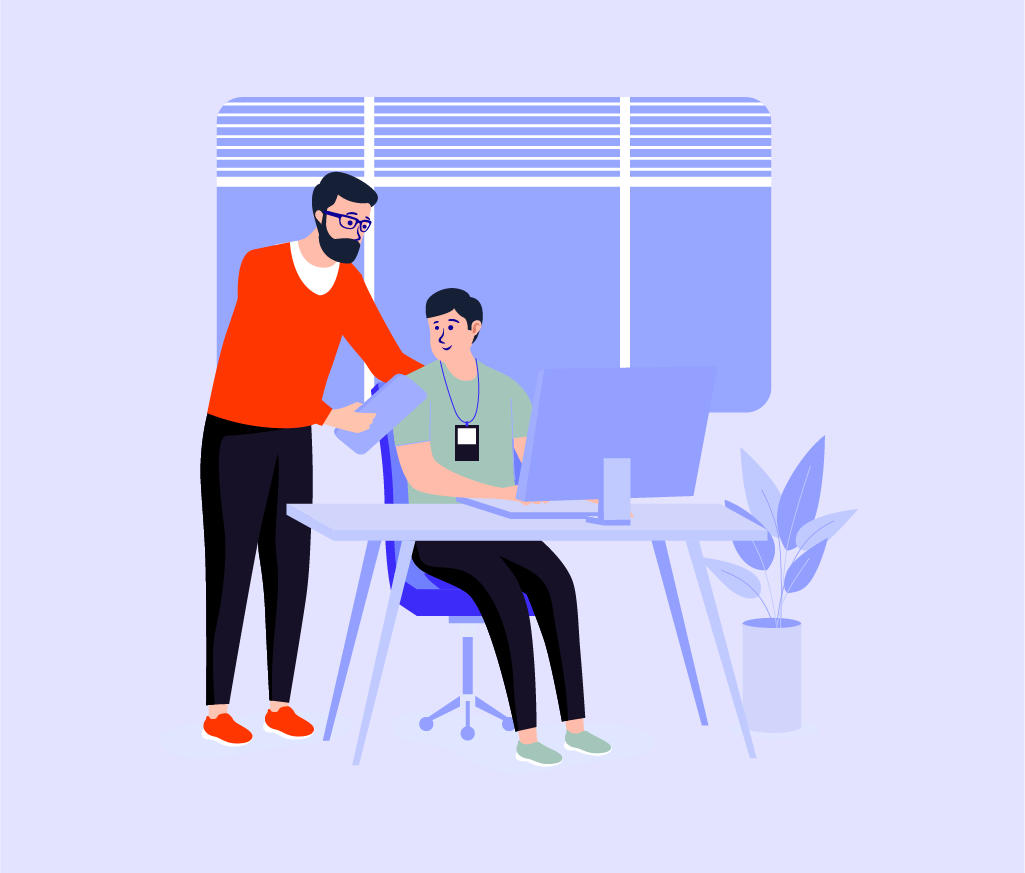 We know you must have heard and read how an investor pitch deck should be more than data points – it should be a compelling story. But there are very few guides that tell you exactly what should be included in a pitch deck for investors to grab their attention momentarily after they open the first slide. 
The startup pitch deck (also called an investor deck or a pitch slide deck) is the primary set of communication tools that helps entrepreneurs raise money through potential investors. The elements of the pitch decks for startups play a crucial role for investors to know whether or not they would want to continue with the opportunity. 
In this extensive guide today we are going to look into the different elements of how to draft a pitch deck for investors. 
What should you add to your startup pitch deck? 

Your USP 
Getting your value proposition on point is probably the most crucial part for the rest of your pitch deck for investors. The one lime statement defines your business in the best and quickest way possible to the investors. It goes without saying that it should be the right mix of easy to understand and short to remember.  
Before finalizing a value proposition, ensure that the internal stakeholders are convinced with it. Ask them if they understand the value proposition statement, is it clear for them, does it really explains the company's operations, etc. 
Opportunity and Market
According to CB Insights, 42% of VC-backed startups found their reason for failure – the inability to find the best market fit.
Before you pitch your startup to the investors, you need to answer the one question in your venture capital pitch deck that they definitely would have – how big is the market? 
The investors need to understand this to understand the opportunity which is present in the market segment. Through this, they ascertain how the company would position itself and what is the potential client base. 
It is important to note that not every investor is focused on the market size. For some investors having a reachable market is more important than investing in a generic product in a big market. Defining your market as accurately as possible, help keep the focus intact on your startup pitch deck. 
The Market Problem and its Solution 
The other important element of your investor pitch deck is highlighting the market problem and how they can be solved. When you talk about the problem the service or product solves, it is important to ensure that your customers are kept at the center and not your company. Meaning, you should talk in relation to them and how their life would become easier. 
At Marquee, we have experienced that the one thing which really works in this context is making the problem and its solution really relatable through real-life contexts and customer journeys. It is really important that you take investors through the customers' journey and how your product changes their lives. 
Service or Product
By this stage, you would have defined what the service or product does and how your customers get impacted by it. 
Now is the time to explain its working. Here, you should focus on showing the investors screenshots, tutorial videos, and demo to give them a first-hand peek into your service or product.
This is also the right stage to showcase your customers' testimonials and reviews.  
Traction
Business traction is the momentum that a startup builds up in its growing phase. Although there is no direct way to measure it in numbers, there are two elements that startups generally look into – their customers' response and the amount of money they are making. 
Traction is all about framing the success that your business has received to date. This is why reviews can be a great introduction to this slide of the pitch deck when you're showcasing how your product or service has been accepted by the people. 
Now, a point to remember here is that the investors won't be hoping for big numbers and engagements. What they will be looking for is validation that your offering is being liked by people. 
Competition
Every startup has competition in the market. Even if you believe your service or product is unique, there will still be competition, after all your customers would be using someone to solve the problem your product is solving. 
Now that you have already described the market and the product offering in the previous slides, it's time to talk about competition and where you stand against them. 
In this slide or part of the presentation, you should answer how you are different than the competition, what advantage your product offers over others, etc.
Financials
Investors spend a majority of their attention span on financials. While your pitch deck for investors shouldn't read like your annual statement, it should have the following – 
Income statement

Sales forecasts

Cash flow statements 
They will want to know your revenue model in detail along with the ways you would handle your business operations in case the product doesn't make any profit.
Above everything else, they will want to know how soon they will be able to start getting revenues on their investments. 
Now that we have looked into the elements of the pitch structure, let us look into some extra elements that make it investment-friendly.
Tips for Making a Pitch Deck Investment-Friendly
There are some key tips to note when making a pitch deck –
Be direct – Entrepreneurs, out of excitement to get investor attention might end up overloading them with information in the first pitch deck. However, less is better when it comes to pitches. A clearly explained, straightforward concept in bullet points will be a lot more appealing than texts.  
Prioritize story over numbers – The essence of a meeting around a pitch for funding depends on engaging a potential investor. Now when we talk about engagement and connect, story or narrative plays a more critical role than numbers and statistics. As an entrepreneur, you should tell stories about your company and how it is making an impact. 
Make it a standalone deck. A serious investor would want to look back at the deck after the pitch has ended. Make sure it has all the key information which they need and the slides they most interacted with, in a PDF format. 
Keep it updated. Businesses usually send their fundraising deck to multiple investors before they get the funding. So it's very important that in the meantime, the pitch decks are kept up to date with the latest information and updated milestones. 
Till now we have been looking at the before and during part of preparing the funding pitch decks for investors. What we are going to see now is the list of documents that should be prepared once the pitch has been made.
Documents to prepare after you pitch to investors
Building a startup fundraising pitch deck is only the beginning of your business plan journey. You would want to follow up with the investors after the pitch meeting with the key planning documents that would support the presentation. Here are some documents that you should have once you send your pitch across. 
Executive summary
An executive summary is a two-three-page business overview document. It's the one that investors share with their partners in the firm overview of your business. Your executive summary should have the base of everything that was there in the deck, only in a written form.
Technical documentation

 
If you are creating a technology or healthcare company, you might be asked to provide details on the technology or device. Investors interested in these company types would want to measure your technical and industry knowledge. Thus, providing detailed diagrams, documents, workflows, etc. helps a lot.
Detailed financial models 
Any investor who is genuinely interested in your product would want to look into the detailed financial forecasts for at least the next three years. They would want to understand the assumptions you are basing your forecasts on. 
Operational documents
Investors would want to look into your plans around employees' hiring and expenses, the R&D expenses, marketing costs, and manufacturing expenses, etc. You should have an in-detail sales, profit and loss forecast, and cash flow forecast. Whenever possible, represent your data visually as it's known to be a lot more effective.
Detailed market research 
You might be asked to give more details on the target market. While it's not mandatory, it helps to have this information handy if asked.
Start building your pitch deck
At Marquee, we have helped a US marketplace platform raise $3 Million in funds, we assisted in the setting up of a $1 billion impact fund, among a range of other success stories. An extensive set of experience in helping startups raise funds has gotten us the necessary information it takes when it comes to creating a business pitch deck for startups. We can help you too. While we are just an email and a phone call away from you, if you are one of those entrepreneurs who deeply believe in DIYs, our blog is an extensive repository of the knowledge set needed to secure funding for your business.
Related Articles
We optimize & accelerate growth for already great products.
---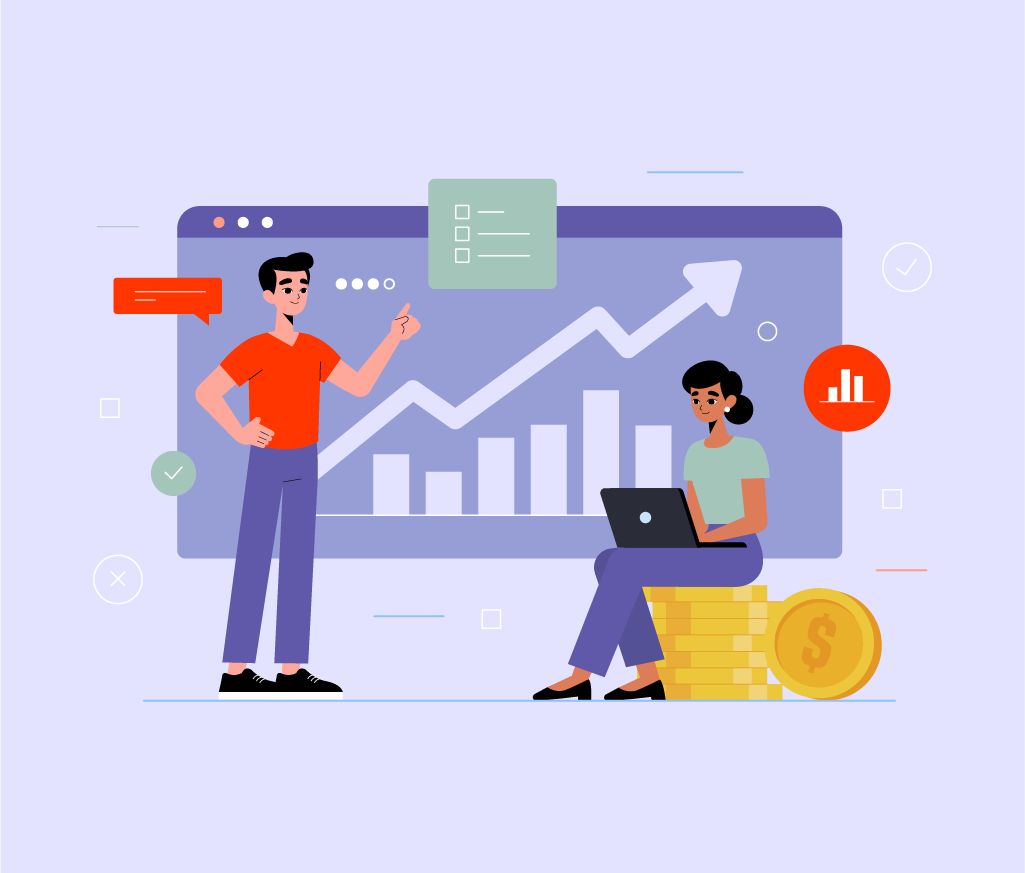 The Rise of Private Equity: A Comprehensive Overview
The ascent of Private Equity marks a transformative trend in investments. Fueled by flexible strategies, active management, and a quest for superior returns, Private Equity firms engage in diverse sectors, fostering growth and reshaping industries. This comprehensive overview explores its strategies, impact on businesses, and evolving role in the dynamic global economic landscape.