Funding For Startups
How to Find the Right Investors for Your Startup: Strategies for Identifying and Targeting Potential Investors
Discover effective strategies for finding the ideal investors for your startup. Explore networking techniques, and investor research to optimize your fundraising efforts.
By teammarquee . June 5, 2023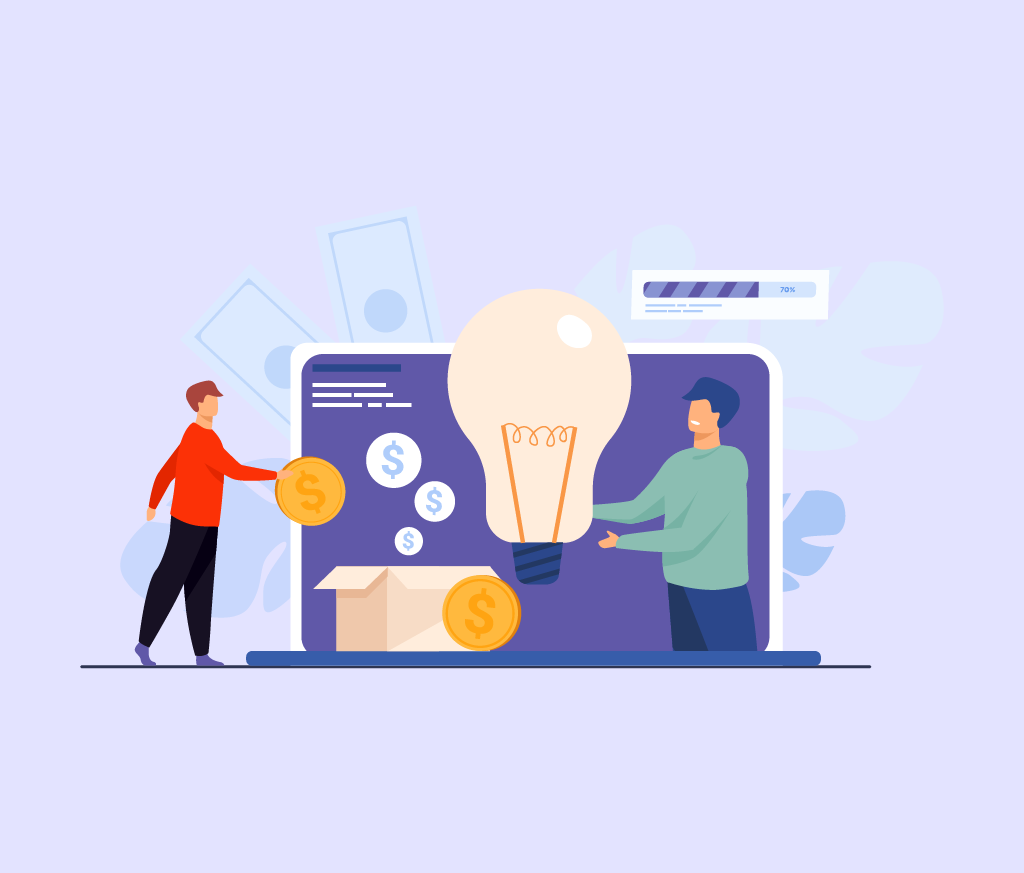 Finding the right investors for your startup funding is crucial to take your startup off the ground. Investors not only provide funding but also bring experience, expertise, and connections to help your company grow. However, not all investors are created equal. It's important to find investors who not only have the financial resources but also the knowledge, skills, and connections to help your business thrive.
The right investors will have a shared vision for your company's growth. They will have experience in your industry and understand the challenges and opportunities you face. They must connect you with your potential customers, partners and other professionals in your field. Finding the right investors requires thorough research. Start by looking for investors who invest in startups in your domain or industry. Attend industry events and network with other entrepreneurs to get an idea of the key players. Reach out to your personal and professional networks for referrals and introductions.
Once you have identified potential investors, it's important to target them effectively. This means understanding their investment criteria and tailoring your pitch to their interests. Provide them with detailed financial and strategic plans and a clear understanding of your market and competition.
Define your Ideal Investor.
Identifying the type of investor you would want is an important step in securing a seeding fund. Different investors bring different benefits and resources to the table, and choosing the one that aligns with your business goals and needs is important.
Before defining the characteristics of an ideal investor, consider your company's stage of development. If you're in the early funding stages for startups, you may benefit from an angel investor who can provide seed investment and mentorship. If you're further along and looking to scale, a venture capitalist may be a better fit, as they have the resources and expertise to help you grow.
Next, consider the type of connections and expertise that would be most valuable to your business. For example, if you're in the healthcare industry, you may want to seek out funding VCs with experience in the healthcare sector who can provide strategic guidance and introduce you to key players in the industry. It's also important to consider the investor's investment criteria and his previous track record of funding for startup businesses. Look for investors with a history of investing in companies similar to yours and a track record of success.
Conduct Market Research
Understanding the investment landscape is critical for startup financing. This includes identifying potential investors and researching their investment history. One can attend industry events and network with other entrepreneurs or use online databases and directories to research investors and their investment criteria.
Once you've identified potential investors, look at their portfolio of investments to see if they have experience in your industry. Pay attention to the size of their investments and the startup funding stages of the companies they've invested in.
You should also research the investor's reputation and track record. Look at their success rate and the returns they've generated for their investors. Consider their investment strategy and whether it aligns with your business goals and needs.
Leverage your Network
Wondering how to find investors for startups? Networking with investors is an important part of startup fundraising.
One of the most effective ways to find investors is to leverage your personal and professional network. Reach out to friends, family, and acquaintances with connections to angel investor networks or experience raising capital for their seed-stage startups. Ask for referrals or introductions to investors who may be a good fit for your business.
Attending industry events and conferences is another great way to network with angel investors for startups. These events provide immense opportunities for angel financing wherein you can meet and connect with investors with a proven track record of making startup investments. Be sure to prepare a clear and concise pitch deck for startup that highlights your business and its growth potential.
Online crowdfunding platforms like Ketto and Impact Guru can also be valuable tools for crowdfunding startups. Networking platforms like LinkedIn are also a great resource for identifying and building relationships with potential investors. Join groups and participate in discussions related to your industry to expand your network and gain exposure for your business.
Attend Industry Events
Industry events provide valuable networking opportunities for entrepreneurs looking to connect with investors, mentors, and other industry experts. Here are some tips for making the most of industry events:
Do your research: Identify potential investors and mentors who may be attending and make a plan to connect with them.
Prepare a clear and concise pitch: Look for some startup pitch deck examples and prepare and practice your pitch beforehand.
Attend relevant sessions: Attend sessions that are relevant to your business and interests. So, if you are seeking pre-seed funding for your business, then attend the sessions meant for pre-seed startups.
Engage in conversations: Find investors for startups and be friendly when approaching them. You never know who you may meet and how they may be able to help your business.
Follow up after the event: After the event, follow up by sending personalized emails or LinkedIn messages to any contacts you made.
Utilize Online Resources
Wondering how to get funding for your startup? Online platforms can be your answer. These platforms have become increasingly popular for connecting entrepreneurs with investors. Crowdfunding platforms, in particular, have emerged as a popular way for seed startups to raise capital from a broad audience. Crowdfunding platforms allow entrepreneurs to pitch their business idea to many potential investors who can invest small amounts of money for crowdfunding startups. There are several types of crowdfunding platforms, including donation-based, reward-based, equity-based, and debt-based.
Equity-based crowdfunding, popularly called startup equity crowdfunding allows entrepreneurs to sell ownership shares in their company to startup investors. This type of crowdfunding allows startups to reach a broader audience.
Debt-based crowdfunding platforms allow entrepreneurs to raise funds for startups from investors and repay it with interest over time. This can be a good option for startups who are looking for pre-seed investors but don't want to give up equity in their company.
Craft a compelling Pitch
If you are wondering how to get venture capital funding for your startup, then remember that a compelling pitch can help. It is essential for attracting potential investors and securing startup financing for your business. Here are some successful pitch elements from Series A funded startups:
Clear and concise: Your pitch should be clear, concise, and easy to understand. Avoid using jargon or technical terms and focus on explaining your business idea and the problem you are solving.
Compelling story: Your pitch should tell a compelling story that captures the attention of investors.
Unique value proposition: Your pitch should clearly explain your unique value proposition and how your business is different from competitors.
Address the market: Your pitch should address your target market and how you plan to capture market share.
Business model: Your pitch should explain your business model and how you plan to generate revenue.
Team: Your pitch should introduce your team and explain why they are the right people to execute your business idea.
Ask: All startup funding rounds must end with a clear ask for funding. Explain how much funding you are seeking and what you plan to use it for.
Conclusion
Irrespective of your startup funding stage, it is crucial to find the right investors for your success. It requires a combination of strategies, as mentioned above, but most importantly, it is important to define your ideal investor's characteristics and do your research to find investors or startup funding companies that align with your business interests and investment goals. Persistence and patience are keys to a successful fundraising process, as finding the right investors can take time and effort.
Related Articles
We optimize & accelerate growth for already great products.
---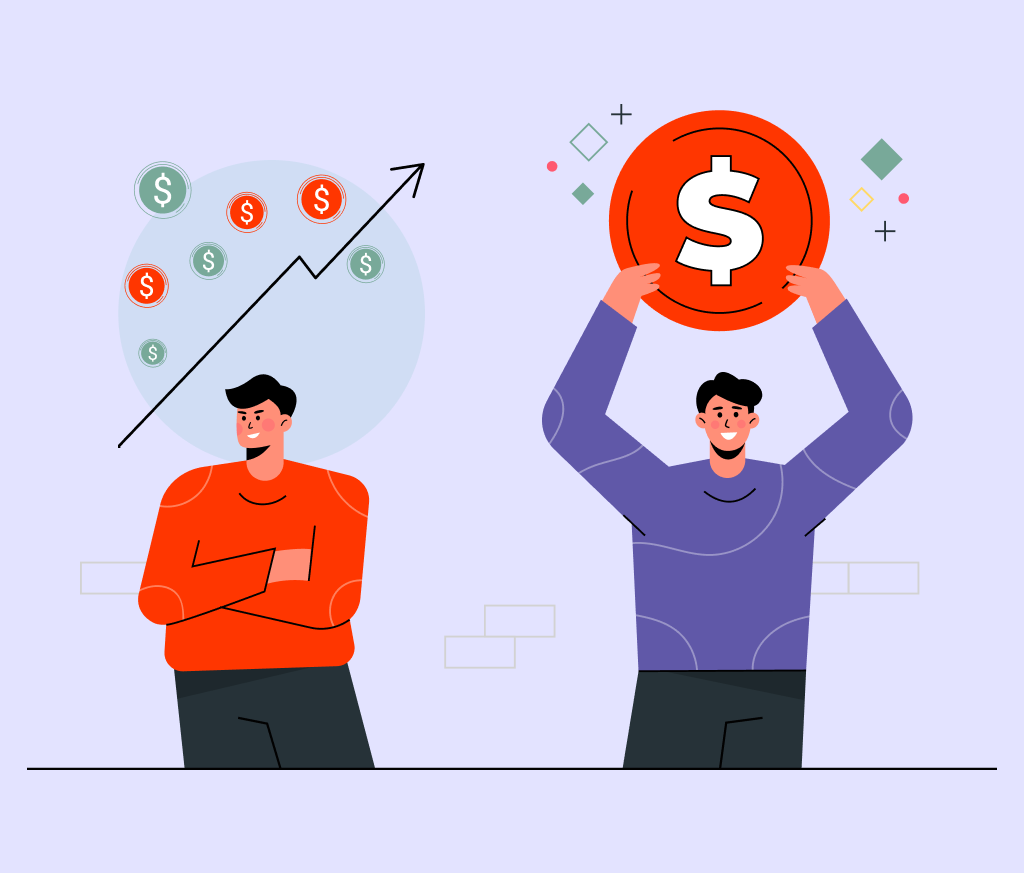 Venture Capital Funding: What You Need to Know
Venture Capital Funding is a dynamic financing avenue for startups, involving investors providing capital in exchange for equity. Key considerations include a robust business plan, team expertise, and market potential. The funding process spans various stages, from seed to Series funding, with exits through IPOs or acquisitions. Understanding this landscape is crucial for aspiring entrepreneurs.
To identify potential investors, start by defining your target market and ideal investor profile based on industry, stage, and investment criteria. You can also utilise online platforms, industry events, and networking opportunities to research and connect with individuals or firms who have previously invested in similar ventures or share an interest in your industry.
When approaching an investor for a startup idea, prepare a concise and compelling pitch that highlights the problem you're solving, your unique solution, market potential, and your team's capabilities. Research the investor's background and interests, personalize your approach, and request a meeting or introduction to discuss your idea further. Show confidence, passion, and a clear understanding of how their investment can drive mutual success.