Raise Funds
5 Reasons Why Your Startup Should Get Funding
If you have an out of the box idea and the willpower to succeed, you have passed stage one. But is that
By teammarquee . December 15, 2021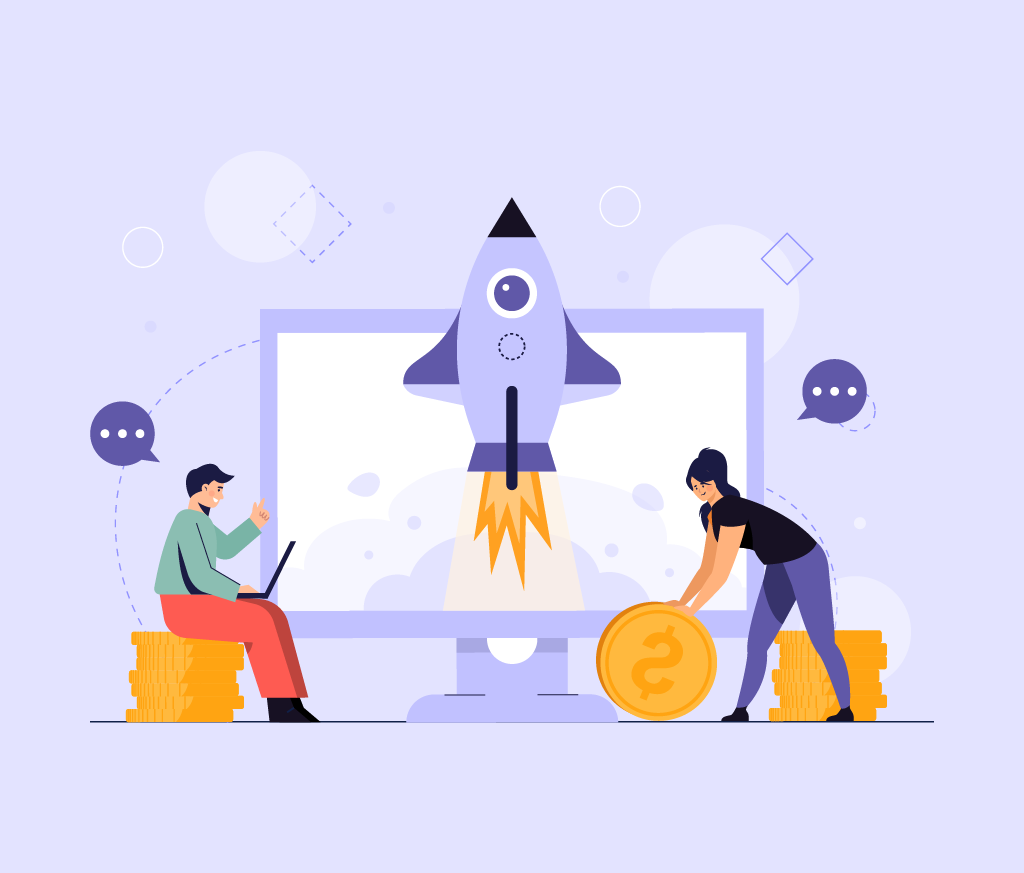 If you have an out of the box idea and the willpower to succeed, you have passed stage one. But is that enough? Being an entrepreneur, you would want your business to grow and that means you have to get funding for your startup.
Big firms like Apple, Amazon and Google were once a startup. All thanks to funding, their business accelerated.
Let me walk you through some essential information about startups, such as – statistics, challenges and trends. This will give you a better understanding of the entire landscape. So, before understanding the importance of funding for startups, let's talk about some facts, shall we?
Startup Trends You Should Know
58% of startups have less than $25,000 at their disposal during the startup phase.
Did you know, only 40% of startups are able to become profitable?
Over 69% of startup companies started out as home businesses.
When it comes to the number of startups, the leading country is the United States with 68,932 startups followed by India with 11,227 startups.
According to a survey conducted by CB Insights, 38% of startups fail because, either they run out of cash or they fail to raise new capital. Also, 15% of startups face pricing or costing issues.
These important numbers and trends will help you put entrepreneurial efforts in the right direction. The startup industry will continue to be the driving factor for global innovation and business growth for many years. However, entrepreneurs need to learn how to quickly adapt to new trends and be efficient so that they can grow their business.
Now, let's cut to the chase and discuss the five reasons why businesses need funding.
Why Do Startups Need Funding?
1. To make the process of ideation to development simple
The process of evolving an idea into a product or a service requires an immense amount of time, money, effort and skills. As an entrepreneur, you would require a solid base of resources and expertise during the development phase. If you get funding for your startup; you will have the ability to hire specialists, invest in production costs and keep the operations running.
2. To make as much noise as possible
If your target audience likes your product or service, you would want to capture as much market as possible. Once you get funds for startup, you will be able to invest money and time in marketing and sales. This will also help you compete with other players in the market and you can let the audience know what makes you different and better.
3. To grow your network
One of the major reasons why entrepreneurs contact investors is to get business funding for startups. But is that it? Of course not. Investors can help you in building your network. You can get in touch with other companies as well. Since both your goals will align, they will want you to succeed and push you in the right direction.
4. Build your future by attracting future investors for startup business
If you get funds for startup business, it increases your visibility and captivates the attention of the market. This way it is easier for you to achieve your goals by intriguing prospective investors and customers.
5. For expansion and development
There is no denying the fact that if you are looking to scale your business to the next level, you need to get funding for your startup. Whether you want to expand the range of products or services, move to new premises, increase your hires, or expand outside the borders of your country, finding investors for a startup is a must. Whatever your goal is, growth finance will help you take advantage of new opportunities and turn your ambitions into reality.
Needless to say that money and time are finite and need to be allocated judiciously. Now that you are crystal clear about the criticality and reasons for funding, let us jump and discuss the benefits of funding.
What Are The Benefits Of Funding?
1. Funding increases your credibility
Once you find investors for a startup and they believe in your idea and are ready to invest their money in your startup, your credibility in the market sky-rockets.
2. Hiring new staff becomes easier
Once cost is not an issue for your business, you can hire highly skilled experts for your startup.
3. Helps in exploring referrals
They say, 'word of mouth' is the most successful marketing tool. Good investor relationships can result in you getting awarded referrals in their network. They expose you to the external market world. This way you can find potential customers, clients, talent and advisors for your business.
4. Abiding by the rules
There is no denying the fact that investors would like you to follow the rules of the law. This way your business will not be exposed to risks and in turn ensure business compliance.
5. Managing fixed and variable expenses
Being a founder of a Startup, you have to figure out the fixed and variable costs of your business and plan accordingly. Funding your business ideas will help you deal with expenses coming your way.
For example: If you own an e-commerce business, web hosting, internet access, etc will be your fixed expenses and shipping, advertising will be your variable expenses.
So What We Are Saying Is
There are multiple benefits of getting funds for your startup that we have already walked you through. So, it is important that you find investors for startup who understand what your business offers and who share your values, strategic direction and overall financial goals. 
But are you not sure how to fund your startup? We, at Marquee, help you to create a mutually beneficial relationship and enable you to turn your business idea into an accomplishable startup. Contact us today. Help us, help you!
Related Articles
We optimize & accelerate growth for already great products.
---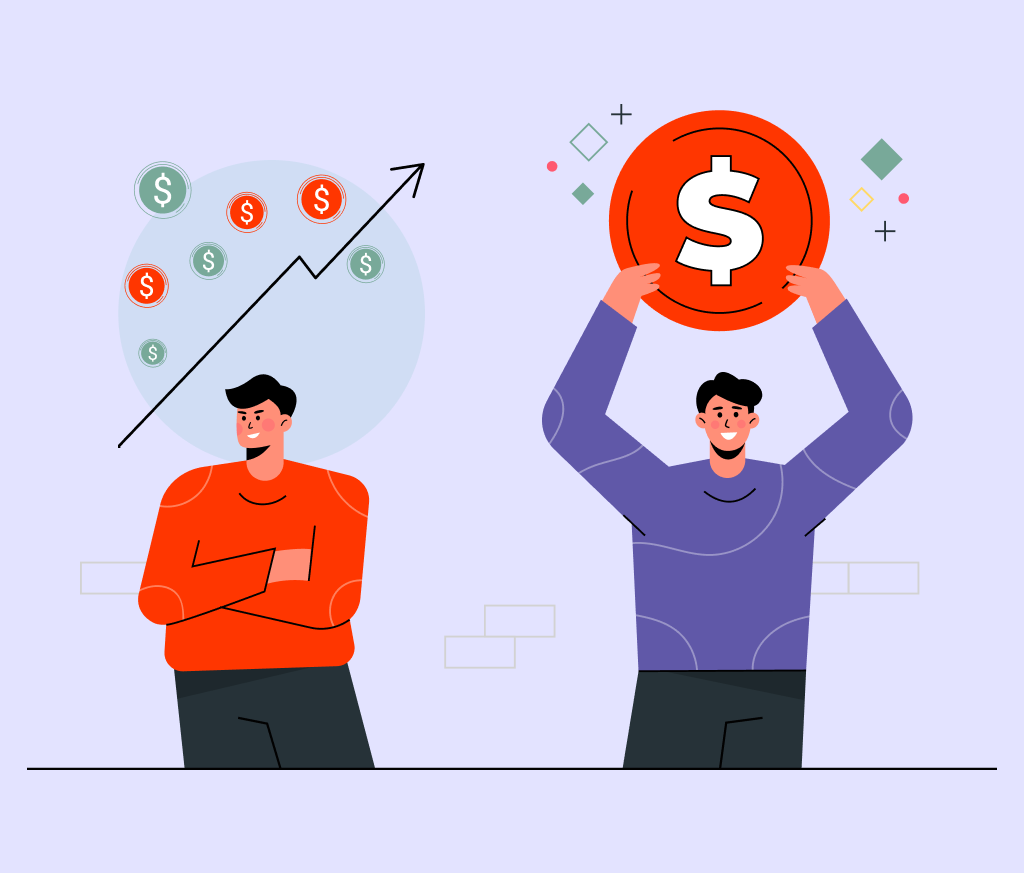 The Role of Due Diligence in Venture Capital Investments
What is Due Diligence, why is it important, and what goes into it? Find out here!