Funding For Startups
Startup employee equity every founder should know
Employees having startup equity stocks can incentivize them to your business. Startups can not provide competitive remunerations but ESOPs can be a game changer. Read more.
By teammarquee . September 28, 2022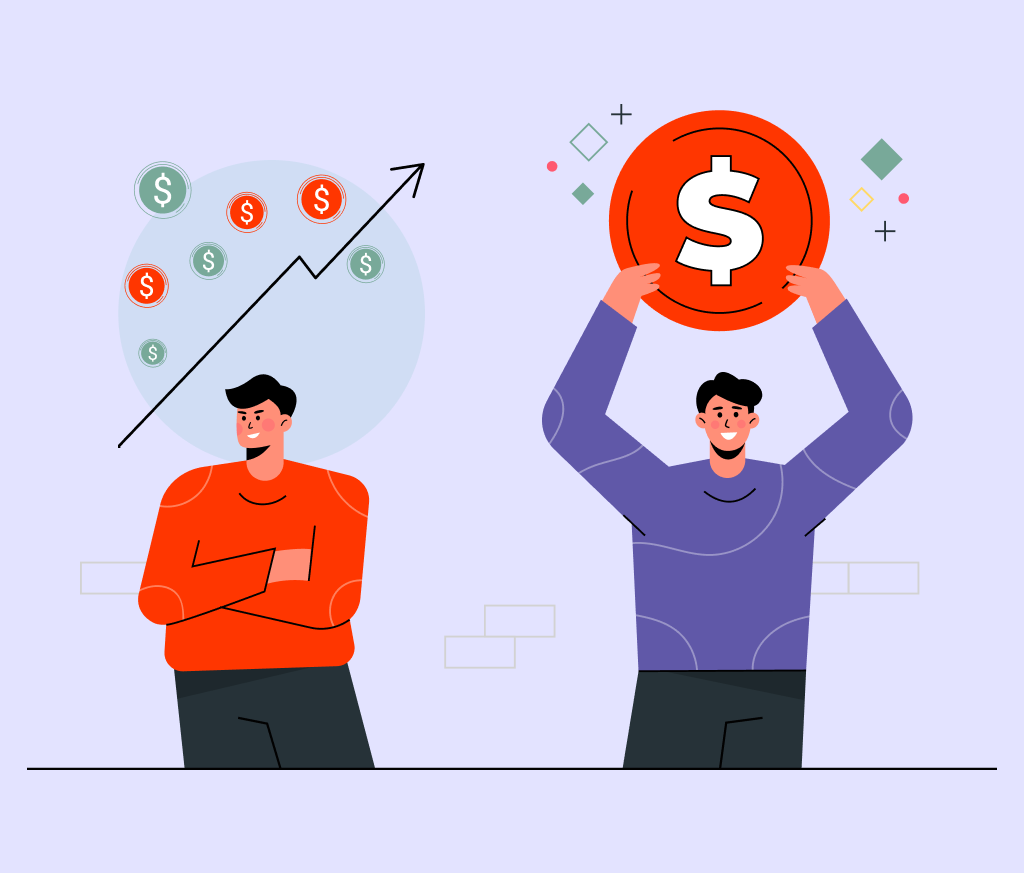 Startup employee equity every founder should know
When it comes to working in a startup, there are several benefits. However, while creating a casual workplace, flexible hours, ping pong tables, and extended breaks may help you get through the day, owning a chunk of a potentially multi-million (or billion) dollar startup can be an employee's best possession.
In a nutshell, offering your employees a startup stock option in the form of employee equity implies they have a stake in the company they work for. Their stakes in the company motivate them to work harder, helping the company grow. They work hard to increase the value of the company in the same manner the founders and investors do.
Before diving into employee equity, let us first talk about some important terms that are commonly used when allocating stocks to employees.
Key terms to know while dealing with startup equity:
Equity
The market value of shares issued by a firm is its equity. It represents the degree of ownership that the investors hold in a company.
Stock options
A startup stock option ( also called an equity option) gives investors the right to buy or sell securities at an agreed-upon price. This right can be exercised between the vesting date (The end of the accumulation phase and the beginning of the distribution phase) and the expiration date.
Stock grant
When a company outrightly grants some stocks to the employees, it is known as a stock grant. There are no vesting or expiration dates in case of stock grants, and employees may choose to sell their shares whenever they want.
Stock warrant
Stock warrants are derivative contracts between the company and the investors that give the investors a right to buy or sell the company shares between the vesting date and the expiration date. Stock warrant holders, like option holders, are also under no obligation to purchase or sell shares.
Stock Vesting
In stock vesting, the employees are awarded stock options and acquire a vested interest in the company. However, for stock options, the payment during settlement is always in the form of stocks. But for stock vesting, the settlement may be in cash or stock.
Who gets startup equity?
If you are wondering who owns the significant equity in startups. Well, generally, it's the founders and the early investors who hold a substantial stake in startup equity. Initially, the founder's equity is 100%, eventually diluting once the investors come on board. In the later stages, employees can also be offered equity as a part of their compensation packages.
However, not every firm will provide equity to employees, but offering your employees a stake in your company can incentivize them to stick with your startup, especially during the early stages.
It's nevertheless a safe bet that every startup will have to figure out how to structure and allocate equity between the founders, investors, and employees.
While companies can provide many advantages to their employees, one thing that most startups cannot offer their employees is competitive remuneration since most of the early-stage startups are bootstrapped by founders. Bootstrapping isn't about founders pinching expenses and going into debt again. It ensures that the organization is cost-effective in all areas, including employee compensation.
So, how do startups attract and retain talented individuals if they can't afford them? A general rule of thumb is to set aside 10-15% of your company's equity for ESOP (Employee Stock Option Pool), which is dedicated to your company employees. Giving them a share in your company equity can be a good start.
While the penetration of ESOPs in the Indian startup ecosystem is better than in most South Asian countries, most unfunded startups still lack clarity on ESOPs. According to a survey report by Siason Capital, titled "The state of ESOPs in India", wherein they surveyed 268 Indian startups, it was found that 2 out of every 5 startups do not use ESOPs.
While employers are coming up with new ways to hire and retain talent in their organizations, it has become even more vital today to focus on ESOPs.
Here are some things about startup employee equity that every founder should know:
Provide employees with ESOPS
According to a report by Siason Capital that surveyed startups with the ESOP program, 90% of these startups offered ESOPs to candidates during an interview before they accepted their job offers. Employee shares don't just provide an ownership stake to the employees; instead, they help companies retain talent amidst the increasing churn rate of employees.
Unacademy, an Indian startup, recently expanded its ESOP pool from 99k options to 238 Mn options, bringing its total ESOP valuation to over $500 Mn.
Deciding how much remuneration is to be paid by ESOPs
It is also worth noting that most of the startups Siason Capital surveyed offered 1-3% of their company's equity as ESOPs, of which the technical employees received 0.5%.
However, for typical venture-funded startups, the total employee equity pool may range somewhere between 10-20% of the total outstanding shares.
But ideally, how much equity should a startup employee receive? Ideally, senior employees' share of ESOPs can be between 20-40% of their total remuneration. However, for junior levels, it must be below 20%.
Determining the types of equity and vesting period
The employees can be offered ESOPs at the time of their joining or after completion of the vesting period. The vesting period is the time that an employee has vested in his company. The vesting period is generally four years for a typical startup equity structure.
Companies can grant employee equity through options, warrants, or grants. The options and warrants can be exercised between the vesting and expiration periods. However, there are no vesting or expiration dates for grants.
Documenting the startup employee equity
A capitalization table (also known as a cap table) is a list of all the stakeholders in the company. It includes the company's shareholders, employees, advisors, or other stockholders (this could consist of friends and relatives, angel investors, or venture capitalists who have made subsequent investments in your business).
A current cap table will assist in guiding strategic business decisions regarding the fundraising process and being a crucial financial document to communicate with potential investors. The total number of shares available in the option pool and the total number of stock options that have previously been exercised should be listed in your cap table. To ensure that it accurately reflects the company's current ownership and employee shares, update this document regularly.
Conclusion
Although the startup community is aware of equity benefits, owners sometimes lack the skills to design effective startup equity programs. While startups like Unacademy are not just offering employee shares to all teachers on a regular payroll but are also coming up with new ESOP variants like TSOP (explicitly launched for teachers on their platform). On the other hand, almost 18% of Indian startups are reluctant to dilute the founder's equity and have no plans to introduce ESOPs for their employees.
However, founders need to build up a successful equity program that attracts the committed and diligent employees that every startup needs. Founders can minimize potential drawbacks by having a good ESOP plan in place.
Related Articles
We optimize & accelerate growth for already great products.
---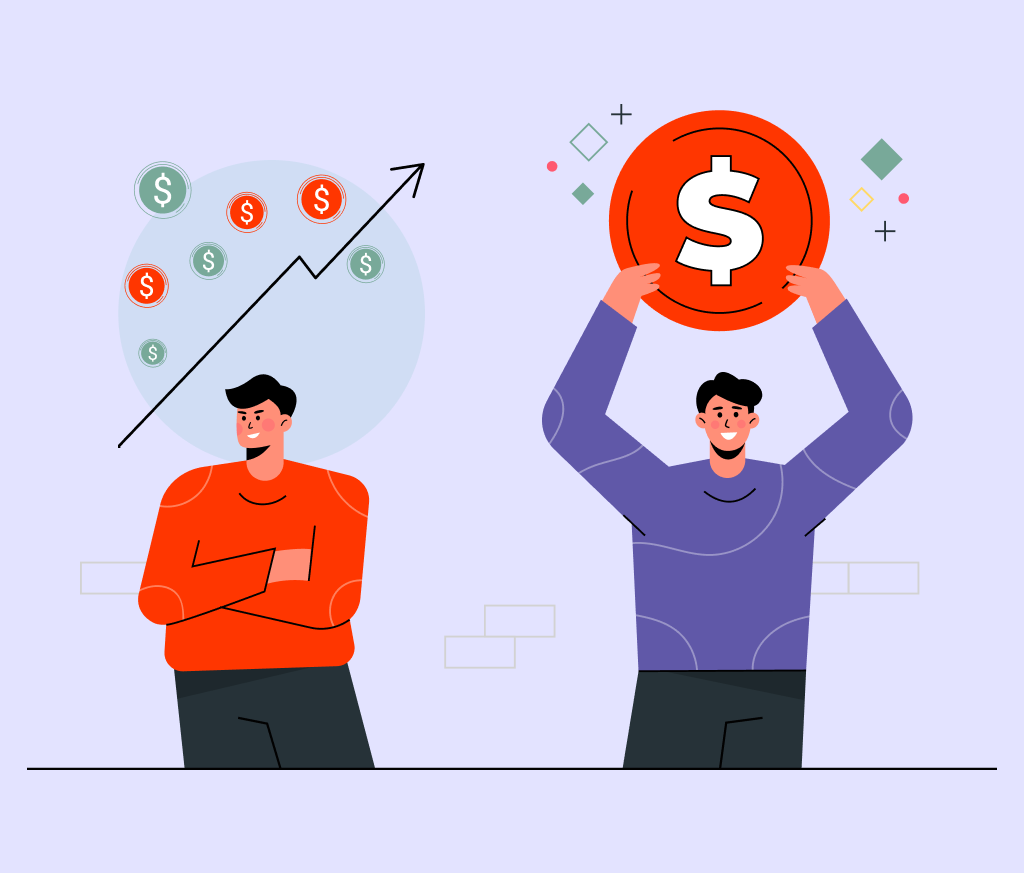 Venture Capital Funding: What You Need to Know
Venture Capital Funding is a dynamic financing avenue for startups, involving investors providing capital in exchange for equity. Key considerations include a robust business plan, team expertise, and market potential. The funding process spans various stages, from seed to Series funding, with exits through IPOs or acquisitions. Understanding this landscape is crucial for aspiring entrepreneurs.
Giving startup equity stocks to your employees can incentivize them to your business and motivate them to work hard.
A general rule of thumb is to set aside 10-15% of your company's equity for ESOP (Employee Stock Option Pool), which is dedicated to your company employees.