Raise Funds
What is Equity Crowdfunding? The Ultimate Guide for Founders
Owing to technological advancements, raising capital has emerged as democratic as well as convenient way of fundraising than the conventional methods. And one of the unconventional and blooming methods is equity crowdfunding. It facilitates the entrepreneurs' access to raise capital from accredited as well as non-accredited investors. Interesting, isn't it? Therefore, in this write-up we'll discuss equity crowdfunding.
By teammarquee . June 21, 2022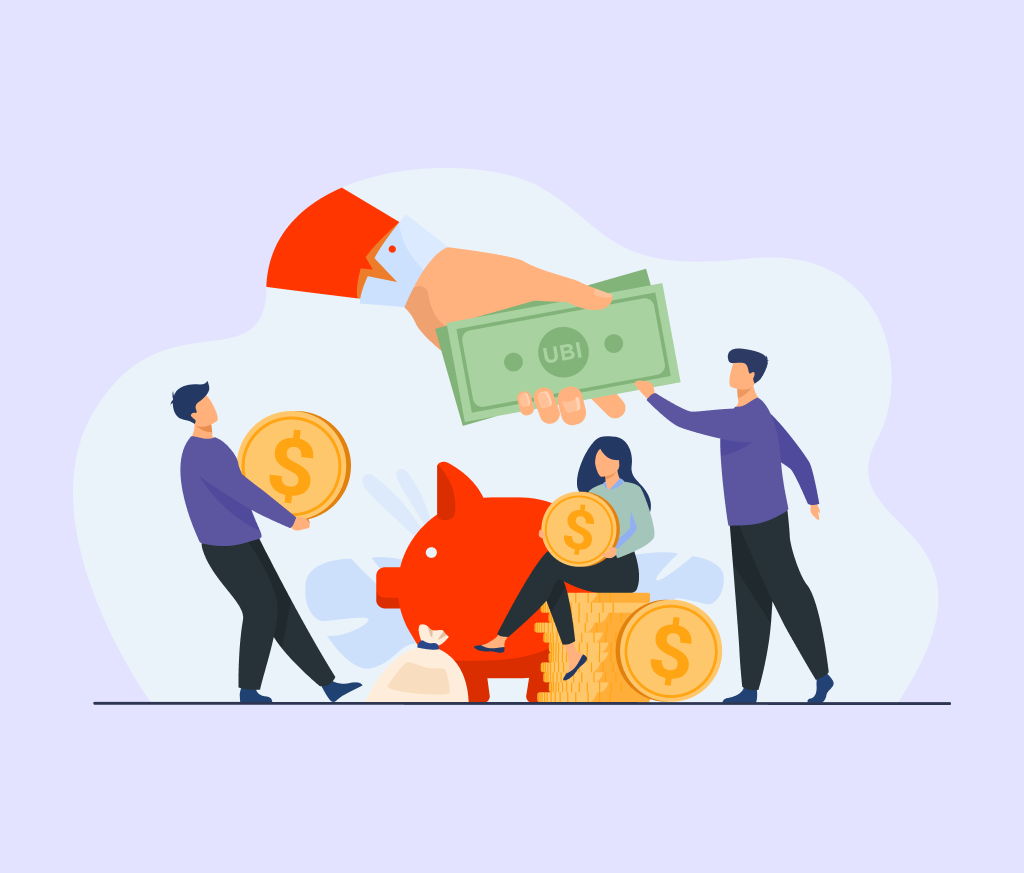 One must often mistake Equity Crowdfunding for crowdfunding due to similarities in their names, especially newbie entrepreneurs. Equity Crowdfunding and Crowdfunding are the two most popular ways of raising capital. However, these are completely different methods with different objectives and market sizes. While the global crowdfunding market is worth 43+ Billion in 2022, and is expected to grow at a CAGR of 16.5% by the end of 2028, the global equity crowdfunding market, as per the research conducted  by Valuates Reports, is expected to reach $25.8 Billion by 2026. Equity Crowdfunding is a newer concept that has been booming rapidly as a fundraising method. 
Key Takeaways
Equity Crowdfunding is the process of raising capital through online platforms in exchange for equity to retail investors. It is different from conventional crowdfunding in the sense that you can raise funds in exchange for a proportional amount of stocks in your company. 

Equity crowdfunding just like any other method of fundraising has its own advantages. You don't have to schedule meetings with investors, your time and energy is saved which otherwise would have been used in making pitch decks and studying the market deeply. 

The biggest disadvantage of Equity Crowdfunding is that the chances of achieving desirable funds through successful equity crowdfunding campaigns are only 50%. 

Despite the disadvantages, equity crowdfunding is still a viable option to raise funds from. 
What is equity crowdfunding? 
As an early stage founder, you must know this immutable truth that fundraising is hard. Generally, most of the investors tend to reach out to their friends and families, angel investors or exhaust their personal savings to fund their business. But to make it into the headlines, you should know what investors expect from startup owners. However, before reaching out to VCs, there is a huge capital gap that has to be bridged in order to make enormous tractions. That's when equity crowdfunding comes into the picture. 
If you have huge capital requirements and raising funds through venture capital firms is not an option then you can very conveniently raise capital through equity crowdfunding. 
Equity crowdfunding is a security-based form of crowdfunding which helps the founders to leverage the power of retail investors in exchange for smaller portions of your business equity. The process of equity crowdfunding helps startups and early stage businesses to raise huge capital successfully and the general public an opportunity to invest in the startups. 

How equity crowdfunding works? 
Unlike VC or Series Funding, you don't have to spend hours learning how to prepare a perfect pitch deck in front of investors or robust sessions of negotiations with them. Equity crowdfunding is comparatively simpler when we compare it to other types of funding raising methods. You can choose the correct platform yourself and then begin the process. They provide a distinctive framework for collecting investments, user support, marketing, and different gateways of accepting the money. These platforms are registered under SEC (Security and Exchange commission), therefore they are highly credible and trustworthy. 
Companies can easily raise upto $5 Million in a 12 months campaign through equity crowdfunding. Rules and Regulations along with the regulatory authority changes from country to country. Once the platform approves the application, you can start your campaign whereby you'll have a page describing your business idea. Interested investors will invest in your business.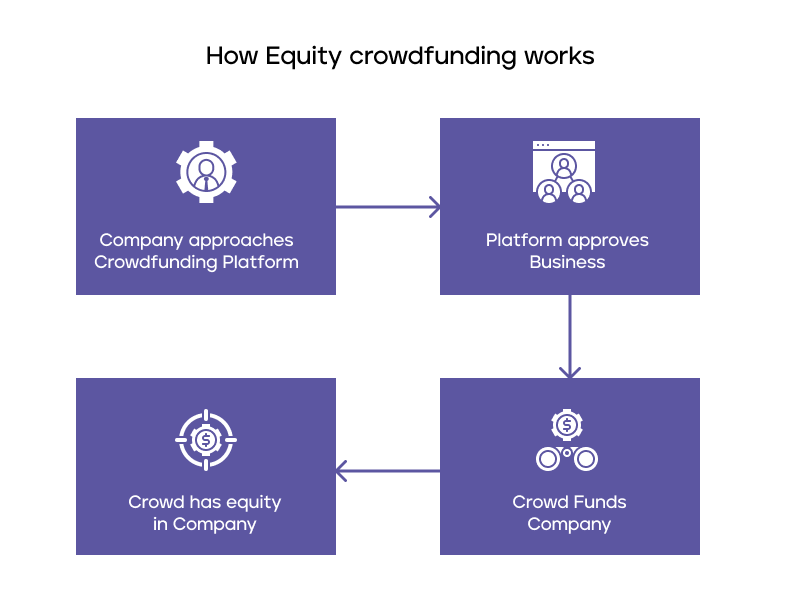 Pros and Cons of Equity Crowdfunding
It is always advisable to keep a skeptical approach while trying something new in your entrepreneurial journey especially when it is related to your finances. Therefore, looking deeply at the pros and cons of equity crowdfunding is essential. 
Pros 
If you're struggling to explain your business idea to the investors but you can easily explain everything in detail to your colleagues or friends, then you can just simply opt for equity crowdfunding. Here you'll not have to schedule meetings with different investors. 

One of the most enticing advantages of equity crowdfunding is the possibility of raising huge capital promptly. You can raise money within a couple of weeks and focus on other areas of your business. 

Not every business relationship is cordial. Sometimes your relations with the investors can be troublesome and hostile. Therefore, understanding the importance of friendly relations with your investors is a significant task. In equity crowdfunding, this problem is eliminated since the funds are not raised from a few investors. There are hundreds of people involved so the burden of impressing the investors is lesser and is only affected by the performance of the company.  
 Cons
Although raising funds through equity crowdfunding is a viable option. Unfortunately, the success rates are disappointing. There are 50% chances of success. 

Choosing the right platform to raise funds from is an important task and may take up huge chunks of your time and energy. 

Other investors may steal or copy your business idea if it's not patented. And since they are the ones with money, they can have an upper hand in the entire facade. 
Important: The success of your Equity Crowdfunding campaign is subjective to the interest that the general public shows in your business idea and how intrigued they are by your business potential. One must try to keep this in mind while portraying the business idea on the chosen platform and alter the content accordingly. 
Conclusion
Raising capital is not a hunky dory tale, it's difficult indeed. With equity crowdfunding coming into picture we can say that things have taken a positive turn. One can also not neglect the drawbacks it has and therefore, deciding if one should opt for conventional crowdfunding or equity crowdfunding is a vital question which needs to be discussed thoroughly with experts. As a firm that specializes in helping the startups in raising funds, Marquee Equity advises budding entrepreneurs to do research and analyze the probability of success. You can reach out to the experts' team at Marquee Equity and get the right guidance.
Related Articles
We optimize & accelerate growth for already great products.
---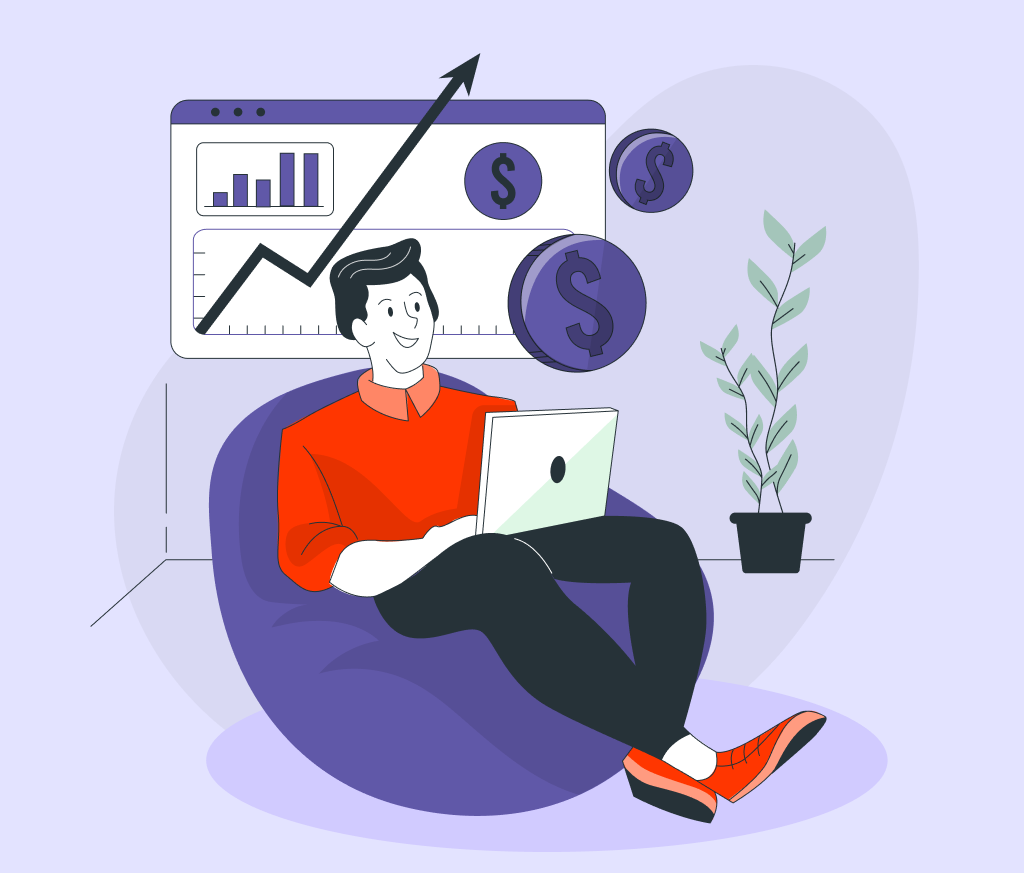 Demystifying the Venture Capital Investment Process
Unlock the secrets of venture capital with our comprehensive guide. Learn about the investment process, key players, and insider tips for securing funding. Demystify venture capital today!
WeFunder, StartEngine, Republic, NetCapital, SeedInvest etc are some of the most common equity crowdfunding platforms worldwide. You can choose one of these platforms and begin the process of equity crowdfunding for your business.
As per SEC startups can easily raise upto $5 Million in a 12 months campaign through equity crowdfunding.
Equity offer is directly proportional to your company's valuation, new share issuance and share premium. You can contact the professionals team at Marquee Equity for better valuation and assistance in the process of equity crowdfunding.