Raise Funds
What is series funding and how does it work?
This article walks you through how funding works at each series stage. Read on to know more..
By teammarquee . January 27, 2023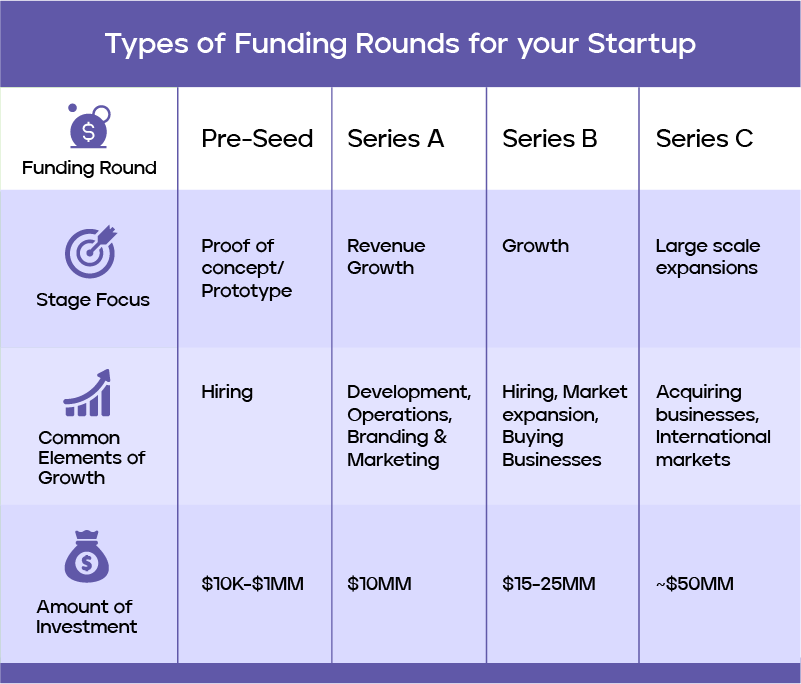 Series funding is a form of venture capital financing wherein a startup company receives investments from venture capital firms or other investors in multiple funding rounds, or "series". Funding for a startup company has a few stages of the company's development, such as seed funding for initial growth, Series A for product development and market validation, Series B funding, Series C funding and Series D funding for scaling the business progressively. As the company grows and achieves certain milestones, it can raise additional rounds of funding at a higher valuation. This allows the company to raise more capital with less dilution of equity for the founders and early investors.
Usually, equity is sold in the company to investors in exchange for capital. The valuation of the company is determined by negotiation, the startup stage of the company, the size of the investment, and other factors.
During the startup series funding process, companies provide regular updates to investors on their progress and financial performance namely; financial statements, business plans, and other pertinent data. Investors also usually can choose to actively participate in a subsequent funding round.
While giving away a part of their business might seem frightening to a lot of entrepreneurs, it would be of help to note its benefits before making a final decision:
• Massive amounts of capital raised
• Help with risk management
• Monthly payments are not needed
• Networking
• Publicity and exposure
• Help to raise funding is offered
Seed Funding
Seed funding, A.K.A seed capital, kicks off the startup series funding process. Typically provided by angel investors, venture capitalists, or seed-stage venture funds, seed funding is used to cover the costs of R&D, product development, and other overheads used necessary to get a business off the ground. First-time entrepreneurs find it easier to navigate the rough waters of the startup world if they have access to mentorship, guidance, and access to networks that build the future stages of long-term business achievement. If the right investors are around, this is easy to do. Marquee Equity gives you direct access to 32,000+ VCs, PEs, Family Offices and Angels to scale your business.
The actual amounts a startup needs can vary depending on the industry, the business lifecycle stage, and the investors. The terms of the funding would therefore depend on these factors and on the negotiations specified on the term sheet.
Seed funding is thought of as high-risk since most startups have no working model for generating revenue yet. Although it yields a massive upside which angel investors are attracted to – a substantial return on investment for investors if the startup is successful. Seed funding, if secured, acts as a catalyst for success down the road.
Series A Funding
Series A funding is a type of funding for a startup company where it needs to grow and expand its operations and develop its market potential. Often thought of as the 'first round' of financing, it's for companies who have proof that their business models work and have strong financials to back that up. They are the sort of investments that investors want and chase after. The primary difference between Seed funding and Series A funding is the large sums of money involved with the latter. In 2022, the median Series A funding totalled $15 million. More of the established VCs partake in Series A funding. They include Sequoia Capital, Google Ventures, and Intel Capital.
How to Get Series A Funding:
Use an Accelerator – they are mentor-based programs that provide direction, support and funding in return for equity. One-third of startups that raise Series A funding go through an accelerator.
Expand Your Network – connecting with VCs or angels always helps strengthen funding connections.
Keep Building on Your Network – networking requires a certain level of maintenance that pays off eventually. Nurture genuine relationships with investors and drastically improve your odds of securing funding.
Series B Funding
Series B Funding is the second in the series funding rounds. Think of it this way. Series A money helped kickstart your company. Now, you're looking to expand and take your company to the next level. Enter a Series B investment. Series B investments are the sale of preferred stock usually to venture capitalists, to help you boost your business. At this stage of the funding round, you would find yourself needing to exponentially boost business development, sales, advertising, tech, support, and talent. Top firms that make Series B investments are Google Ventures, Kleiner Perkins Caufield & Byers and New Enterprise Associates. In addition to venture capital firms, strategic investors such as large corporations or financial institutions may participate in a Series B funding round. These strategic investors usually bring valuable resources and connections.
Series C Funding
Series C Funding is the third round of venture capital funding for a startup. Here businesses are focused on scaling and growing as quickly as ever before. Top financial groups such as hedge funds, investment banks, and private equity firms are in this funding round because the startup has gained a lot of traction, proven to have a successful record and shows promise in the future. Top investors in this round include Accel Partners Goldman Sachs and Sequoia Capital.
Series D Funding, And Beyond
Series D funding is usually thought of as a funding round just before going public or being acquired by a larger company. Just as in Series C, you're trying to further boost your resources and capabilities. Some companies might opt for this because they feel like there is some more untapped potential just before an IPO, or else they weren't happy with how much they raised at the Series C funding round. Not a lot of firms make it to Series D, and beyond – if they do, it's usually because they'd like to stay private a little longer or else bide more time until they go public.
Final Words
Fundraising starts with having a vision for your business, a complete inventory check to understand what's missing for you to achieve it and how much time you think it would take to get there. Navigating your way around can get difficult and hectic. This is why Marquee Equity provides tailor-made solutions for your business plans. We help cater to your every need by providing the right people and the right resources for you to succeed. Call +1-213-600-7272 for more info.
Related Articles
We optimize & accelerate growth for already great products.
---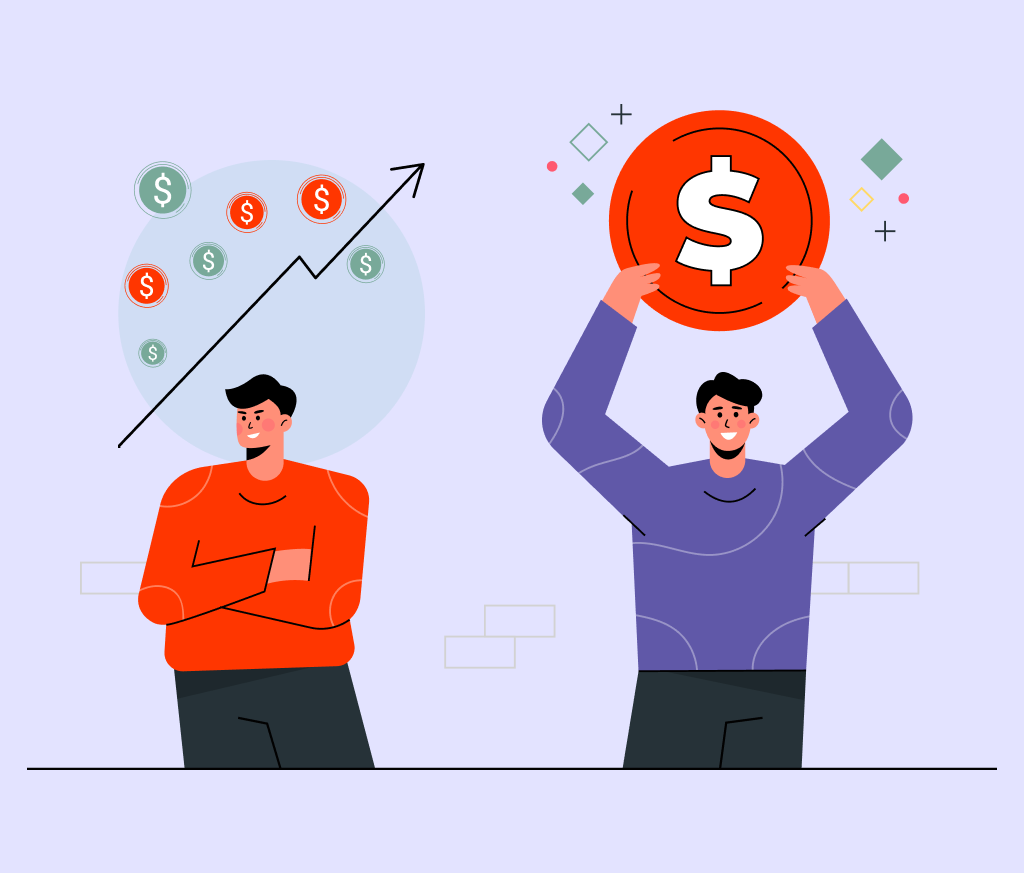 Venture Capital Funding: What You Need to Know
Venture Capital Funding is a dynamic financing avenue for startups, involving investors providing capital in exchange for equity. Key considerations include a robust business plan, team expertise, and market potential. The funding process spans various stages, from seed to Series funding, with exits through IPOs or acquisitions. Understanding this landscape is crucial for aspiring entrepreneurs.
Series funding is a form of venture capital financing wherein a startup company receives investments from venture capital firms or other investors in multiple funding rounds, or "series".
1. Use an Accelerator, 2. Expand Your Network, 3. Keep Building on Your Network