$1Bn Impact Fund
Global investment fund is one of the most pivoted aspects of the investment sector. By being a fund that invests in businesses located anywhere in the world, it identifies the best investments from a wide range of securities. 
When the client came to us, they were looking to raise $1 billion capital from global LPs preferably belonging to categories like – institutional investors, family offices, credit desks, and registered investment advisors. 
"Belonging to the social impact sector, the fund invested in a broad spectrum of fixed income securities and international dollar denominated bonds with maturities of more than one year. These securities targeted advancements impacting health, infrastructure, education, environment, clean water availability, energy and food, primarily in emerging markets. The fact that they had their focus on impact based investments made us believe that raising capital won't be very difficult for the fund." – Ash Narain, founder Marquee.
Highly Recommend The Marquee team has exceeded our expectations - both in terms of delivering results, as well as providing excellent customer service. I highly recommend their services to anyone raising capital.
Nick Genty, Founder & CEO, AgEYETech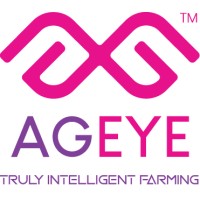 Impact funding remains a rather new domain. Coined only in 2017, impact funds are still finding their place on the investors' portfolio on a mass scale. 
At present, the fund is majorly concentrated on four key elements – 
Climate related solutions, which consist of low-carbon investment opportunities.

ESG (environmental, social, and corporate governance) related funds.

Focus on companies that deal with over-harvesting, habitat destruction, and the introduction of invasive species.

Rising social inequalities instances on a global scale. 
On the investment front, investors are looking for these elements in an impact fund – 
A strong business model with high financial return on investment (ROI). 

Straightforward social impact goals which align with investors' portfolio.

Clear impact metrics in addition to a well-thought strategy that achieve the metrics

A mission-driven founder and team having an in-depth understanding of the market and their product.
What worked for us was that our client crossed all these elements, giving us an assurance that finding investors for them won't be very difficult.
"When we came to Marquee, we were looking for funding support. We wanted to partner with limited partner funds that had an inclination towards impact funds and belonging to categories like institutional investors, family offices, credit desks, and registered investment advisors. We were beyond impressed with the work Marquee put behind the investor outreach. The team helped us in immeasurable ways!" – Founder, global investment fund. 
When the fund manager came to us, they were looking for $1 billion in funds made of both equity and debt. For our team, the fact that they dealt with impact funds made the outreach process a little easier. The only challenge was finding the right time to pitch. Since the climate, social, and political economy has been fluctuating for some time now, we had to expand our outreach campaign to some months. All this while, we also had to make sure that we had to keep the capital raise time as close to their expected timeline as possible, which was 6 months. 
The outreach program that we followed ran across 3 months, where approximately 5390 emails and LinkedIn communications were sent, out of which we received 284 interests. 
"Marquee has exceeded my expectations in setting up introductions to potential investors, The team at Marquee are detailed and willing to go the extra mile in customer service. I am very happy with their service and I would highly recommend Marquee if you are in need of outreach to potential investors" – Founder, global investment fund.
The outreach efforts that we put in behind getting capital for the global investment fund led to a situation where they got the funding they needed in record time – 4 months. What was the most promising thing about the activity was that we got over 300 requests for financial statements and deck, from investors who were genuinely interested in impact funds. 
Case Studies
Our work speaks for itself and we are proud of it.
---
US FinTech Company Raising $8M
The Fintech Market in the US is blooming rapidly. Leveraging this trend, this US based FinTech Company raised $8 Million with the guidance of Marquee Equity. Let's see how....
View Full Case Study
UK Food & Beverages Company Raising $2M
Raising capital in a competitive market is a cumbersome task, but this UK Food and Beverage company had faith in Marquee Equity. Therefore, they contacted us. Let's explore their fundraising journey....
View Full Case Study
Through intense market research and leveraging years of experience and knowledge of diverse market dynamics, Marquee Equity ensures that all the information is put into the right place to service desired results i.e. successful fundraising deals.
The talented team of Marquee Equity along with the guidance of the management is the ultimate source of Marquee Equity's successful fundraising deals. The team ensures that each task is completed on time and with utmost perfection.