US Consumer Electronics Company Raising $2M
Voice assistants have probably been one of the old use cases of Artificial Intelligence in the real world. Having a bot which gave you the information you required – around weather, top news, entertained you when you were bored with jokes and riddles, has been the first mass scale offering of the next-gen technology. An offering that then set the basis of how convenient and fast daily operations get when you use a smart tool. 
We recently met with a similar idea startup founder who was looking for funding facilitation support from our team. Now, although the software was based on voice assistant, what made it unique was that it was a lot more. Focused on enterprises, the app made it possible for customers to treat their phone as their virtual assistant. Through the app, they could ask the assistant to do a number of activities – make a call, book a reservation, type messages, etc. Basically, the application had an investor's two favorite factors – Enterprise and Artificial Intelligence. 
"When we sat down with the firm to understand their product, we tested it ourselves. What we found truly unique with them was the strong natural language processing capabilities they had added in. Even with all the filler words, the voice assistant was able to get the main message and take real-time action. We had truly never seen this seamless voice assistant platform before. And we were sure that the investors would also see this as a strong USP."
Very responsive and organized. Good databases, even though contacts need to be updated frequently.
Tomas Uribe, Co-Founder & CEO, Stereotheque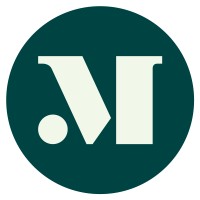 On a global scale, the voice assistant market is expected to grow by USD 30.74 billion by the time we reach 2030. The market with its multiple use cases has made itself one of the reasons why people even use smartphones. 
Amidst this when an application that perfectly understands human conversations and is able to collect key information from long phrases and act on it in real-time, it gets bound to become a contributory factor of the massive business size. 
Everything, right from the product to the market favorability was a sign that it would be a success and would gain investors' traction.
"When we came to Marquee, we were looking for facilitation in getting funded. What we needed was to partner with the right-minded investors who would see value in our offering, like the hundreds of enterprises and their employees were seeing. 
What stood Marquee apart in our mind was that they gave contacts if the investor network to us! Companies generally tend to keep this information hidden, but they were very open about it. We were marked in every investor outreach email. We never felt like their clients." – Founder, the AI assistant firm. 
The firm, when we started working with them, were already valued at $18 million. What they were looking for was $2 million in funding support. The role that we played in making that happen was helping them collate all the necessary financial, marketing documents and, designing their deck in multiple formats – bite size, graphics based, and long-form, and reaching out to the right investors. 
In the outreach part of the program, it was crucial for us that we are finding the right investors – ones we know have shown an interest in investing, mentoring an AI driven business. After making a list of those investors, we started with the email and call outreach campaign wherein we aggressively pushed out the amazing opportunity and shared the collaterals with them in real-time.
Once we had sent out the emails, we went to give finishing touches to all the paperwork and the business deck. In under T+2 days, our emails were filled with responses seeking pitch decks and for scheduling a call with the firm's founders. 
Once we reached the stage where the discussion between the investors and the firm started, it took somewhere around 10 months to get the asked funding from investors who worked more as partners.
Case Studies
Our work speaks for itself and we are proud of it.
---
US FinTech Company Raising $8M
The Fintech Market in the US is blooming rapidly. Leveraging this trend, this US based FinTech Company raised $8 Million with the guidance of Marquee Equity. Let's see how....
View Full Case Study
UK Food & Beverages Company Raising $2M
Raising capital in a competitive market is a cumbersome task, but this UK Food and Beverage company had faith in Marquee Equity. Therefore, they contacted us. Let's explore their fundraising journey....
View Full Case Study
Through creative pitch deck presentations that are tailored as per the investors' interests and preferences, makes the entire fundraising process a lucrative endeavor for the investors. Marquee Equity judiciously utilizes the opportunity that each market offers in favor of the client.
For every deal, the average investor engagement varies from 50-600 defending upon the deal you choose.