US FinTech Company Raising $8M
Digitalisation in the finance sector makes FinTech one of the most lucrative businesses in today's world. We came across a FinTech company whose services include traditional financial transactions like saving, investing, and loan processing. But it also encompasses revolutionary financial technologies like blockchain and cryptocurrency.
They reached out to us since they needed fundraising support. They had an exceptional business model in place and a market which was ready for their services. All they needed was outstanding fundraising campaigns that would hit the bull's eye. This is where we stepped in!
"When the Fintech company reached out to the Marquee Equity team, they were looking for end-to-end fundraising support. They wanted to allure and entice the investor's interest in their business. We were more than happy to help and helped with this and more."
– Ash Narain, CMO, Marquee Equity
This is the easiest review I have written for a business in a long while. Marquee Equity is in my humble opinion the best overseas company I have ever worked with. I did some work in the past with some other international companies and they were disasters but not with Marquee Equity. Delightful, friendly, punctual, knowledgeable and hugely professional. And a drive to keep me, as a client - totally happy! Sujata, Amitoj and Prerna - my deepest thanks for being so exceptional. You have surprised me immensely as I never expected that everything that I was told by Navya (before I signed up) was going to happen - a miracle. There is no doubt in my mind that you one of the best in the world in doing what you do.
Aqueel Bhaiji, Founder & CEO, BizVizer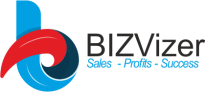 The U.S. fintech industry has grown rapidly over the past few years. Insurance technology was a prime destination for investor dollars in 2018. More than $1.8 billion of capital had flowed into the sector as of Dec. 11 2018 with interest focused primarily on two areas: digital agencies and full-stack companies. 
The above mentioned fact is a demonstration of how adaptive US consumers are towards digital financial products and services. A total of 16 prominent U.S. digital lenders grew loan originations 30.1% year over year to $41.1 billion in 2017. Statistics project a compound annual growth rate of 12.4% to $73.7 billion in annual originations by 2022, barring any major shock to the economy or credit markets.
"When we first had a word with the Marquee Equity team, we told them that we are not only focusing on how to raise capital but also how to approach the investors and cultivate a good working relation with them. The team helped us with documentation and also trained us on the questions that the investors might ask. With their constant support we were able to raise USD 8 million from the top investors." – Founder, the US FinTech brand
The FinTech team was looking for $8 million. Beyond money, they were looking for a partnership and support from the investors. At Marquee Equity, we understand that time is money, and we were able to help them in raising funds within 4 months. Initially, our team kicked off the project by understanding their business model. We reached out to our vast network of investor networks of 32000+ firms, angel investors, venture capitalists, friends and family offices further aligning them with the right investors.
After we crafted the perfect pitch for the FinTech firm, we commenced the outreach campaign. In 7 days, our emails were filled with reverts for scheduling a call with the business. 
Once we entered the discussion stage, it took the FinTech firm 3 months to raise the $8 million capital. They are using the fund to expand the product and enter new developing markets across the globe
Case Studies
Our work speaks for itself and we are proud of it.
---
UK Food & Beverages Company Raising $2M
Raising capital in a competitive market is a cumbersome task, but this UK Food and Beverage company had faith in Marquee Equity. Therefore, they contacted us. Let's explore their fundraising journey....
View Full Case Study
UAE Health Tech Company Raising $5M
With a goal to raise $5 Million in Series A Funding this Dubai-based Fitness and Wellbeing firm contacted Marquee Equity and successfully raised funds. Let's explore their journey!...
View Full Case Study
Marquee Equity is the ultimate one-stop solution to all your fundraising problems and provides end-to-end assistance in raising funds. Through its database of 3200+ firms, Marquee Equity gauges out the interest of potential clients with the help of its expert team and helps the companies in raising capital.
Marquee Equity helps the company in understanding the market dynamics, investor's expectations, leveraging the investors' connections and preparing necessary documentation and pitch decks enabling a smooth fundraising process.