Funding For Startups
7 ways to position your startup for funding
What is the recipe of a successful startup? Well, as they say, vision and actions go hand in hand. You should have an out of the box idea and business vision which should be backed up by strategic execution while startup fundraising and excellent products or services.
By teammarquee . May 24, 2022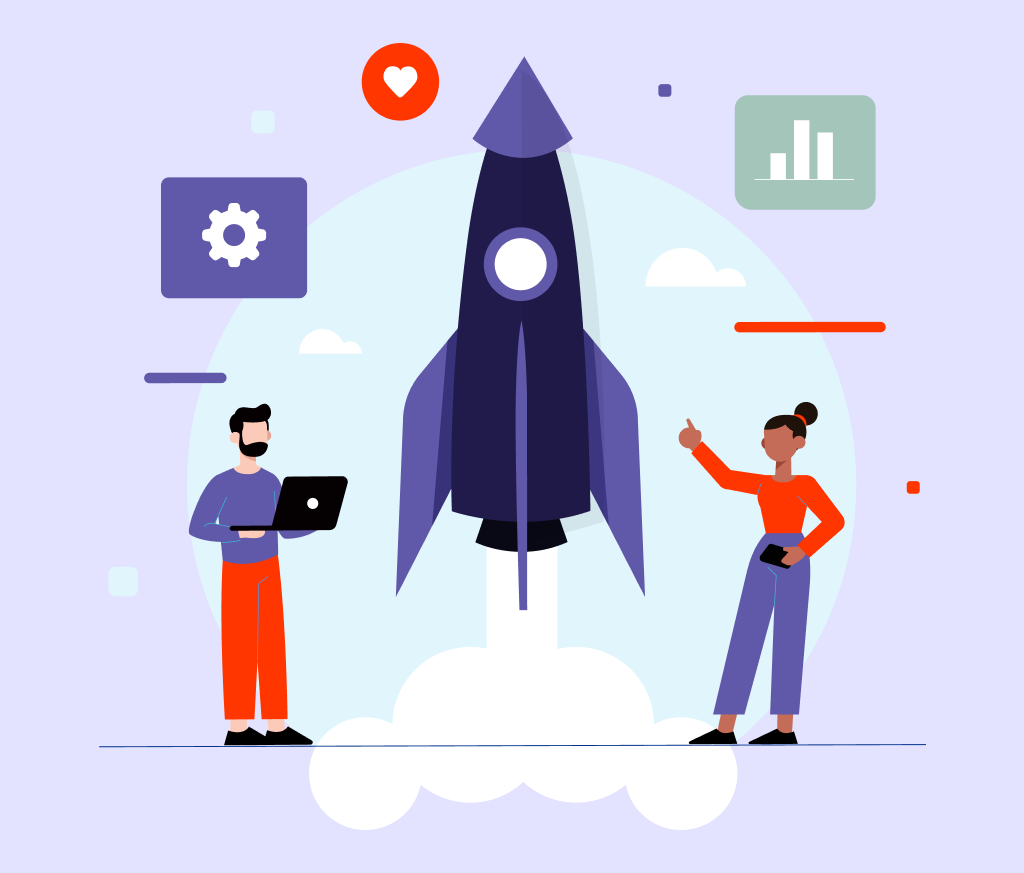 Why are some start-ups successful and others are not? The credit generally goes to having an out of the box idea and the hustle that is involved during the execution process. However, entrepreneurs generally assume that raising capital for startups is an extremely challenging process.
According to a study published by Statistic Brain called Entrepreneurship Weekly; the start-up business failure rate is 71% within 10 years.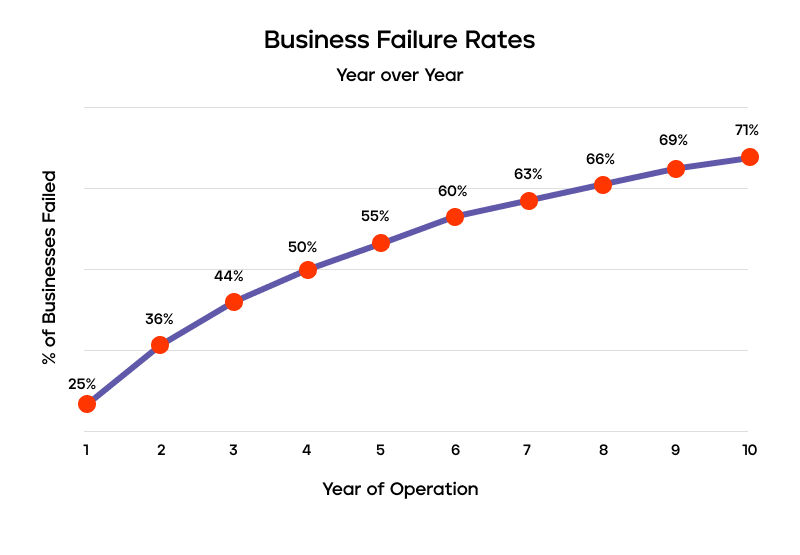 So, what is the primary start-up success factor? Let us help you decode: startup business funding. In this write-up we will talk about startup position while looking for funding for startups.
How To Position Your Startup For Funding?
Positioning your company correctly for startup funding is the first and very essential step. This step can be tricky and requires a lot of work and time but if you play your cards right, you can set your business up for success.
Let me walk you through seven strategic ways that can be of great help before you send out your first email pitch.
1. Hit the bull's eye
It is of extreme importance for you to comprehend what the investors are looking for and how you can stand out from the other players in the market. Generally investors concentrate on the following factors:
Problem statement: Define the problem you are trying to solve for the customer. Are the customers willing to pay for your product/service?
Solution to the problem: You must explain if your product or service is a 'must have' solution. Explain the core value proposition of the solution.
Revenue generation: Is your product or service capable of generating revenue? What will the financial model and business plan look like?
Exit plan: Emphasize on how the investors will earn profit. The exit plan should be clear and backed by numbers, what the investors would get if they fund your business and in what timeline.
2. Build a brand
Back in the day, entrepreneurs used to approach investors with a business plan, which used to be the first time the investor heard of the product.
But today, we live in the digital era, entrepreneurs start with digital marketing strategies and create awareness in the market by showing out of the box capabilities. This, then grabs the attention of many investors.
According to a study from Brunswick, half of investors say that they now use digital platforms to learn what CEO's are saying.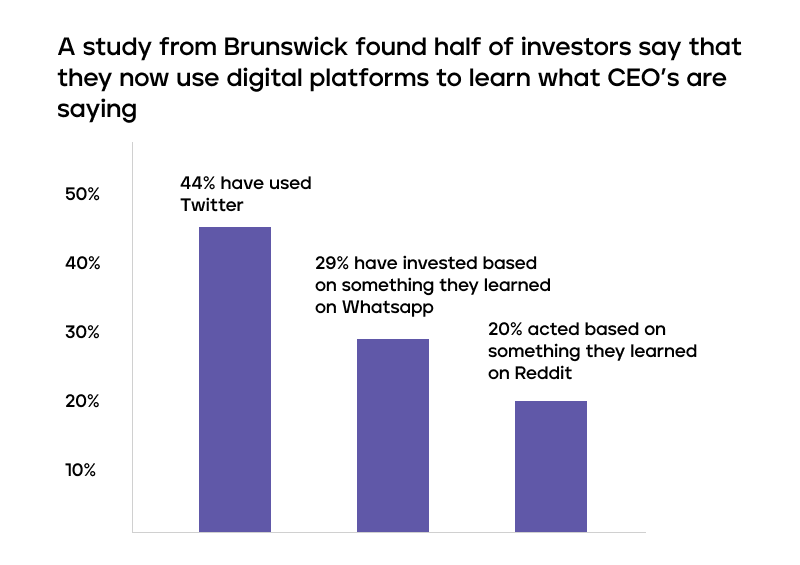 In order to create noise on social media you can start off by showcasing the proof of concept, establishing engagement, and building traction. You can start talking to investors directly on social media and cultivate a relationship.
Maintaining a constant presence is the key. Consistent efforts in the direction of personal branding can bring you to a stage where the investors recognize you even before you introduce yourself.
3. Get your networking game on
The next tactic that entrepreneurs should use in order to get funding for startups is networking. Business networking is an organic way of pitching your ideas to the investors and raising capital for the startup.
Seeking funding for startup is all about playing your cards right, networking and finding the right people and prospective investors. You can start by having a conversation about your idea, product or service, business operations, etc. Keep in mind that the investors who are genuinely interested in your business will keep the conversation going, while others will shut it down.
4. Curate a business plan
Having an idea or a concept is just the beginning but having a legitimate business plan is another story. According to a survey conducted by Small Business Trends, a business plan doubles your chances for success.
Let's dive into the numbers to get a proper understanding of the data:
2,877 people completed the survey. Of those, 995 had completed a business plan.
297 of them (36%) secured a loan

280 of them (36%) secured investment capital

499 of them (64%) had grown their business
1,556 of the 2,877 had not yet completed working on their business plan.
222 of them (18%) secured a loan

219 of them (18%) secured investment capital

501 of them (43%) had grown their business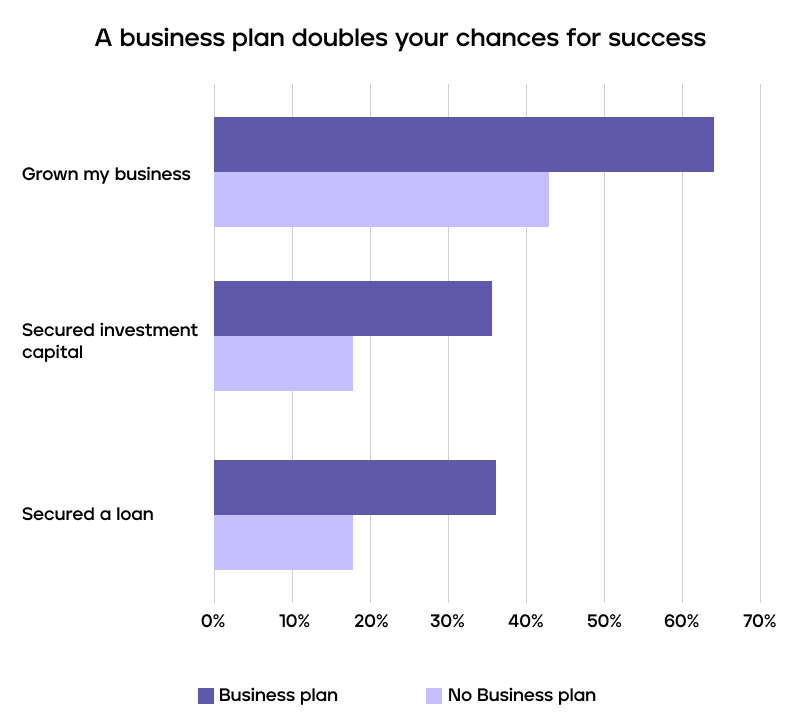 Your business plan must include your mission statement, an overview of the company's goals, market scope of the product, business goals – short and long term, market research and sales plan. Don't forget to add financial analysis and projections that clearly state how your business will generate enough profit to repay the investors or how you will earn a decent ROI for them and take your business to the next level.
5. Be prepared for anything
While navigating through the startup funding process one should always be prepared for a worst financial case scenario. Your approach should be very realistic while creating and planning financial projections. The main idea for securing money is to raise everything in one go.
This is a crucial step since many entrepreneurs don't understand the gravity of a bad financial situation. You need to comprehend that coming up with working capital, retaining a skilled team and developing marketing campaigns can be an extremely expensive affair. Typically, things take twice as long and cost twice as much as planned.
6. Be transparent and flexible
While pitching your ideas in front of potential investors it is natural to put your best foot forward. But you need to be aware that you are not hiding difficult scenarios from them. Being transparent, honest and flexible is the key. This way, you will showcase your work ethics, morals, values combined with realistic goals.
If investing in your company comes with certain risks, be very upfront about the same. The relationship that you share with the investors should be based on mutual trust.
7. Plan returns and exit modes
When you are positioning your startup for funding, you need to be clear about the returns the investors would get and the exit modes. Your exit strategy should be crystal clear and backed by numbers, what the investors would get if they fund your business and in what timeline.
In addition to the exit strategy you need to present the investors with security that they won't get bounded in the partnership and that even when they wish to quit, they will leave with some exit benefits.
So we have covered all the tips and tricks you will have to keep in mind while positioning your startup for funding, there is only one thing that remains – initiating the fundraising process.
The Marquee team can help you in funding a startup. Right from connecting you with the best investors to helping you create business plans to attract them, we can help you establish your business idea or product as one that shouldn't be missed.
Related Articles
We optimize & accelerate growth for already great products.
---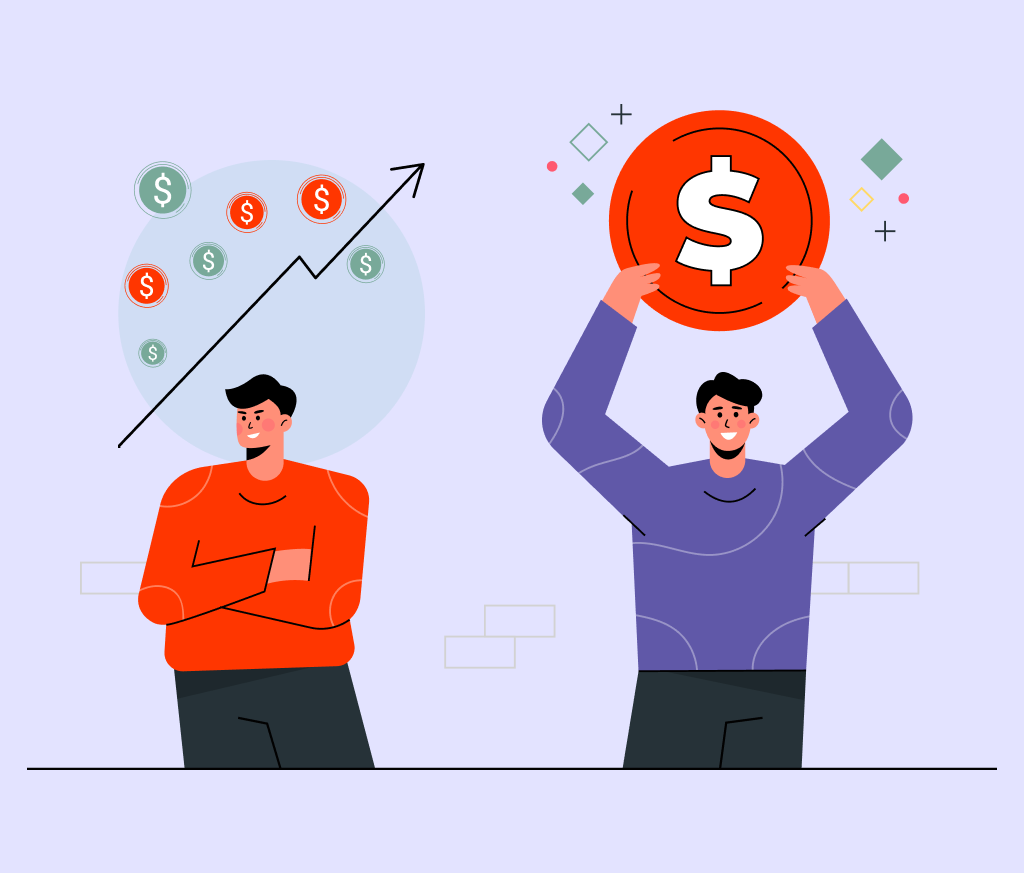 Venture Capital Funding: What You Need to Know
Venture Capital Funding is a dynamic financing avenue for startups, involving investors providing capital in exchange for equity. Key considerations include a robust business plan, team expertise, and market potential. The funding process spans various stages, from seed to Series funding, with exits through IPOs or acquisitions. Understanding this landscape is crucial for aspiring entrepreneurs.