Documentation
The Importance of Pitch Deck for a Startup
Commencing a business gets tougher when you've drained your funds and there are limited resources.Therefore, getting investors on board through your mind boggling business pitch ideas is the only way out. Therefore, through this write-up let's explore some intriguing and valuable information about pitching the investors right.
By teammarquee . May 25, 2022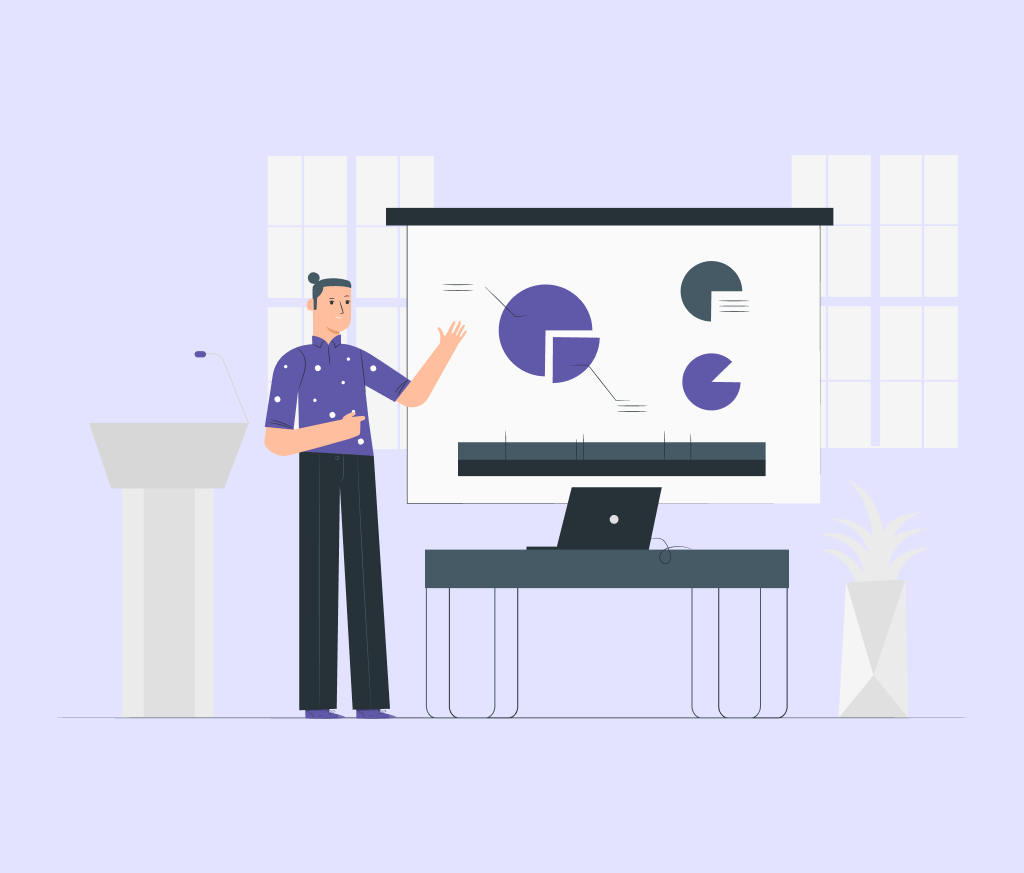 Raising funds is an inevitable part of the life of an entrepreneur. It is as important as any other operational functions of the business. Though not a rule of thumb, having a well-prepared business pitch-deck of your startup whenever you meet any investor plays a critical role, irrespective of the fact that you're raising a few thousands or a few billions. 
What is a Pitch Deck?
Pitch-deck is, fundamentally, a PowerPoint Presentation that conveys your business ideas while pitching your business. However, it shouldn't be mistaken for a normal slideshow with some random slides. It has to be creative, thoroughly researched, aesthetic, informative yet shouldn't set a legarthic tone. Your business pitch deck along with your presentational skills, market research and agility will decide if you impress the investors or not. 
Importance of Pitch Deck
Raising capital from investors is a challenging task for startups as there are limited resources and lesser experience in the market, therefore, the only way to add value to your startup is through a perfect pitch deck. In most of the cases, it is your first communication with the investors, hence building credibility is necessary to continue the conversation. Your pitch deck compensates for the lack of revenue projections and further builds the confidence of the investors in your business thereby promising that your startup has the potential to excel and grow faster.  
Key Elements of a Pitch Deck 
A correct startup pitch deck can elevate your business by bringing in the right investors at the right time. We've summarized a few unavoidable elements which are pre-requisites of a successful pitch deck. 
Intensified Pitch Summary:

– The initial one or two slides should accommodate your business idea and your story. Since this is gonna be your first impression, ensure it's highly communicative and creative. The initial few minutes of your business pitch deck will bind the investors till the end and enhance your chances of raising funds effectively. 

Team building:

– The investors are not investing in your current propositions but your visions for future growth and your planning to execute it. And there are no second thoughts about the fact that you cannot grow without skilled and dedicated personnel. Therefore, remember that your pitch-deck is not only about pitching your business idea but also your team. 

Your Solution to the problem

:- Every startup generally aims to resolve a problem and therefore, the statement problem should be clear and your product/business should be an unmatched solution to it. The problem can be a unique, never-heard-before kind of problem or it can be a problem that has been solved but the solution has a dearth of perfection in it. 

Financial Projections of your business

:- As a startup, it is difficult to project high-end revenue generation but projecting estimated future revenue generation will create a positive impact on the investors and therefore the chances of a successful fundraising meeting will proliferate. You should know the numbers of your business to have an elevator business pitch in your hands timely. 

Confidence

:- Now when we know how to create a pitch deck the next step is the way you present it and how confident you're about your idea and your vision. Investors will put you in a tight spot by asking difficult questions and therefore you should be prepared in advance. Also you shouldn't hesitate in saying, "I don't know" rather than giving wrong answers. Practicing this will improve your credibility and hence, the chances of bagging the deal.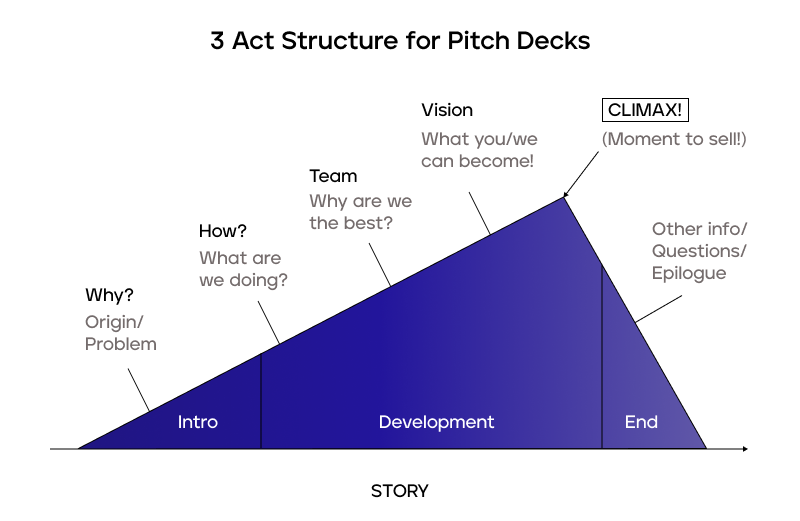 Well, while pitching your idea to the investors you should keep in mind  that your presentation is just a crystal clear glimpse of your business vision. Therefore, in order to provide detailed information about your business, your revenue model, your story and even your minute yet relevant details about your business, you can also create a pitch deck over email and keep it separate from your graphic pitch deck. 
Important Tips to make you Pitch Deck Perfect
You should also consider adapting the following few tips to create a pitch deck:
Include

updated information

and always

monitor perpetually varying

factors that may affect your pitch as you prepare yourself for the day of the actual presentation. 

As a startup you should be more

focused on your story and problem solving

rather than fussing over stats. 

Do your research

about the target market, competition, investors' personal preferences and interests so that  you can contact the right investors through different perspectives. 

Taking

help from professionals

is always recommended. They bring in their expertise and experience on the table and hence are a credible source of improving your chances of raising funds smoothly. The experts will optimally utilize effective fundraising tools for your startup. They'll help you in understanding

how to avoid making some common  funding mistakes.

 
Conclusion
Note that even after preparing the best pitch deck for your business, there's no guarantee of success. However, don't hesitate to take feedback from the investors and implement those in future fundraising rounds. Now that we know the importance of business pitching to ensure hurdle-free growth of your business, you should strategically present your business to the investors. And if you find yourself utterly perplexed,  then Marquee Equity will help you in raising funds effectively like the US based AI Company has raised $4M and this US FinTech Company has raised $8M.
Related Articles
We optimize & accelerate growth for already great products.
---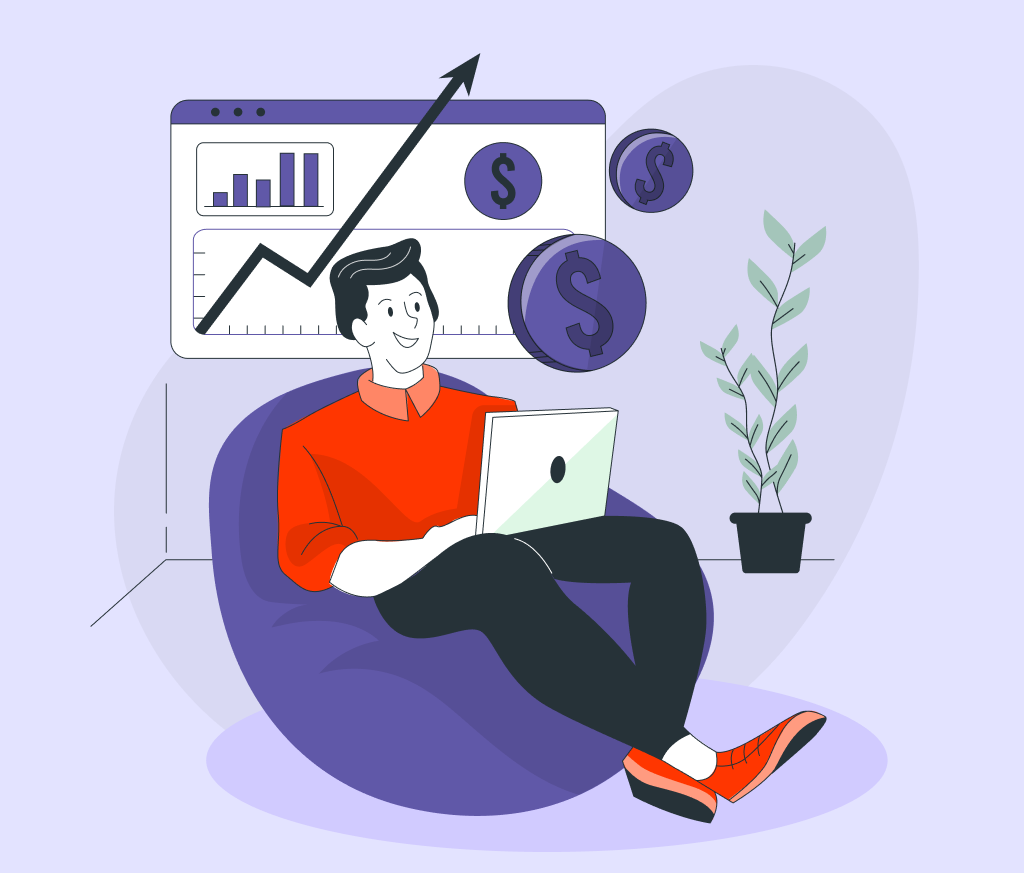 Demystifying the Venture Capital Investment Process
Unlock the secrets of venture capital with our comprehensive guide. Learn about the investment process, key players, and insider tips for securing funding. Demystify venture capital today!