Raise Funds
8 Things to Avoid When Making a Killer Business Pitch
Raising funds for your business can be extremely tricky. Business pitches can either create or shatter the 'investor capital bridge' for any
By teammarquee . December 15, 2021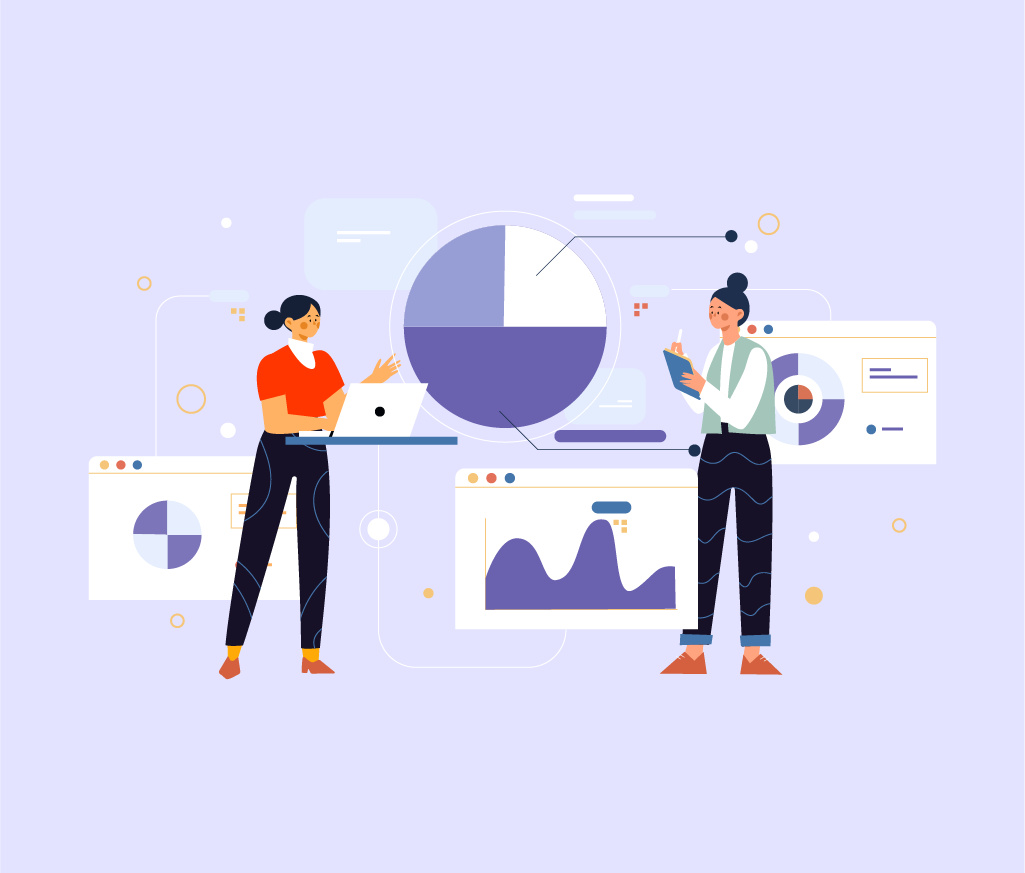 Raising funds for your business can be extremely tricky. Business pitches can either create or shatter the 'investor capital bridge' for any company. A successful pitch deck can land you your dream investors and enough funds to scale your growth, on the other hand a bad pitch might ruin your company's reputation.
Let us walk you through some business and investor funding facts that you should be aware of before creating a business pitch.
Did you know that according to a survey done by NSBA, one in four businesses were not able to receive the funding they required, which resulted in limited growth of their business.
Only 1% startups evolve and become a unicorn startup, this list includes- Uber, Airbnb, Slack, etc.
According to Crunchbase the global venture funding in the first half of 2021 surged 61% compared to the prior peak of $179 billion in the second half of 2020. That's up by 95% compared with the first half of 2020, when venture investors deployed $148 billion globally.
Late-stage funding peaked the most, more than doubling year over year, as per the Crunchbase data. Early-stage funding grew more than 60% over the prior two half-year time-frames and seed funding gained 40% year over year.
After analysing the above mentioned numbers, you must have realised that having a list of do's and don'ts in your mind while making a business pitch is so important. Pitching in business can be difficult, but as difficult as it might be, it is not impossible.
Needless to say, our vast experience has taught us some very crucial lessons that would help you while business pitching. As they say, 'learn from the mistakes of others', let us go through some mistakes to look out for.
Mistakes To Avoid While Creating A Successful Business Pitch
Below are the mistakes that entrepreneurs often make while pitching to investors and what they should do instead.
Mistake-1: Not doing your research
A well thought out and researched executive summary is vital when it comes to making an investment proposal to the VCs and angel investors. Remember that you need to entice the audience by using factually correct data and statements that are used in your presentation. However, the deal will be finalised only after the investor reviews, interrogates and buys into your business plan.
Hence, you must put all your efforts and time while preparing a thoroughly researched executive summary or business plan. Below mentioned are the major components of a pitch:
Target audience that your business will cater to
Problem that your business will be addressing and solving for the customers
How you are better than your competitors
Revenues projections and cost details supported by realistic and detailed assumptions
Description of the core team and what they bring on the table
Exit plan for the investors
Always remember that only business pitching will not land you any money unless and until you deliver an analytical and believable business plan.
Mistake-2: Not knowing who your investors are
You should always know who you are pitching to otherwise you will be wasting your time and the time of the investors. Every pitch will be customised according to the audience.
If you are pitching to your boss, colleague or to someone in a different department, you will have to customise your presentation accordingly. It is best to find out what their goals are and pull some information from their social media profiles. If you can offer something that they are already intrigued about that will help you grab their attention and keep them focused on your pitch.
If you are pitching to Virtual Capitalists, you will have to keep the following things in mind:
Try and figure out their investment pattern. Usually investors focus on companies of a certain size. If you have a small business, it will not be advisable to pitch your idea to a VC who only invests in larger companies and you will end up wasting your productive time.
You need to make sure that your potential investors are not investing in your competitors. There is a possibility that those investors might be interested in your pitch just to know what they are up against.
Mistake-3: Not being open minded
When someone disagrees with your idea, the first instinct for us is to get emotional and say 'You are not right' or 'I don't agree with your point'. However, articulating these words will be the worst mistake you would make while delivering a pitch.
There is a 50-50 shot that your pitch might get rejected. While addressing the concerns that the investors might raise; it is very important for any entrepreneur to not get defensive. It is crucial for your success that you answer their questions with an open mind. Respond, don't react. Put some thought into your response and try to see things from their perspective before you start justifying your point.
Mistake-4: Delivering a boring pitch
When you create your pitch deck make sure that you don't come across as boring. Try and make your pitch more memorable. It should be a mix of numbers, data and creativity that grabs the attention of the investors and keeps them enthralled throughout.
Remember that investors are not only interested in your story and values but they are focused on how much money you can make for your business and for them, providing them with jaw dropping realistic numbers. Using content marketing tricks can help your craft a remarkable pitch. Visual content that attracts the investors to invest in your business is the key.
Mistake-5: Not being progreesive in your approach
Let's say you received pitch rejection, your business idea did not impress the investors and you got rejected. You understood that it is a pattern and you are receiving the same feedback time and again. It is essential then to act on the recommendations given to you.
Once you have made all the required amendments, you should follow up with the investors and report back with the progress that you've made. Having a progressive approach will show that:
You are a good listener and your value recommendations
You are a diligent worker who makes sure important things are done
You like to report back with a progress report in hand
You don't give up
This will have you create an everlasting impression and will help all the recommendations will lead to a successful business pitch.
Mistake-6: Creating the wrong image
The moment you walk in the room full of investors you are being scrutinized without even saying a word. So, it is important to be self aware about what you are projecting about yourself through what you wear and your body language. Hence one should not project the wrong image as it will surely lead you to failure.
Mistake-7: Missing on key elements
Always make sure that you cover all the key elements in your pitch deck. Sometimes a pitch deck talks a lot about one thing and not nearly enough about the other thing. Your pitch ideas should resonate with the audience and it should be backed up with numbers. One should aim on crafting such business pitches that fit like a key in a hole.
Mistake-8: Failing to illustrate the profit
Business pitches are generally about the business idea and the core team. But, the investor wants you to focus on how investing in your business will benefit them or how your business will pay off for them. Further explaining how the investment in your business makes the investors rich. You need to focus on:
Your growth strategy
Additional capital that you will need
A well laid out financial plan
Exit alternatives for the investors
Wrapping Up
Marquee Equity designers add excellence to your pitch deck. They showcase your company's USP's, turning your Powerpoint presentation into the perfect data visualization that influences your investors and clients.
Connecting with your audience, divulging them with a quick overview of your business plan is an important ingredient. Make sure that nobody leaves the boardroom unimpressed!
Related Articles
We optimize & accelerate growth for already great products.
---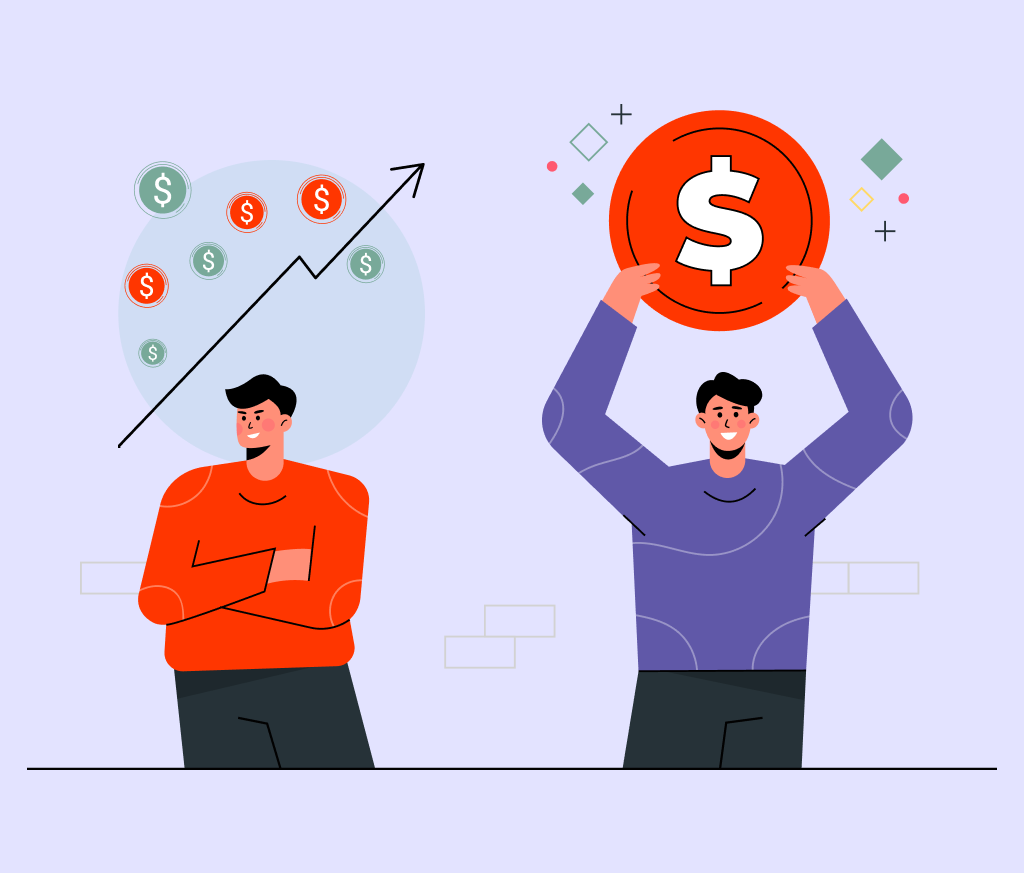 Venture Capital Funding: What You Need to Know
Venture Capital Funding is a dynamic financing avenue for startups, involving investors providing capital in exchange for equity. Key considerations include a robust business plan, team expertise, and market potential. The funding process spans various stages, from seed to Series funding, with exits through IPOs or acquisitions. Understanding this landscape is crucial for aspiring entrepreneurs.