Documentation
A Complete Guide on Startup Fundraising Documentation
Learn about the essential components of a successful startup fundraising documentation including executive summary, financial projections, and investor deck.
By teammarquee . February 14, 2023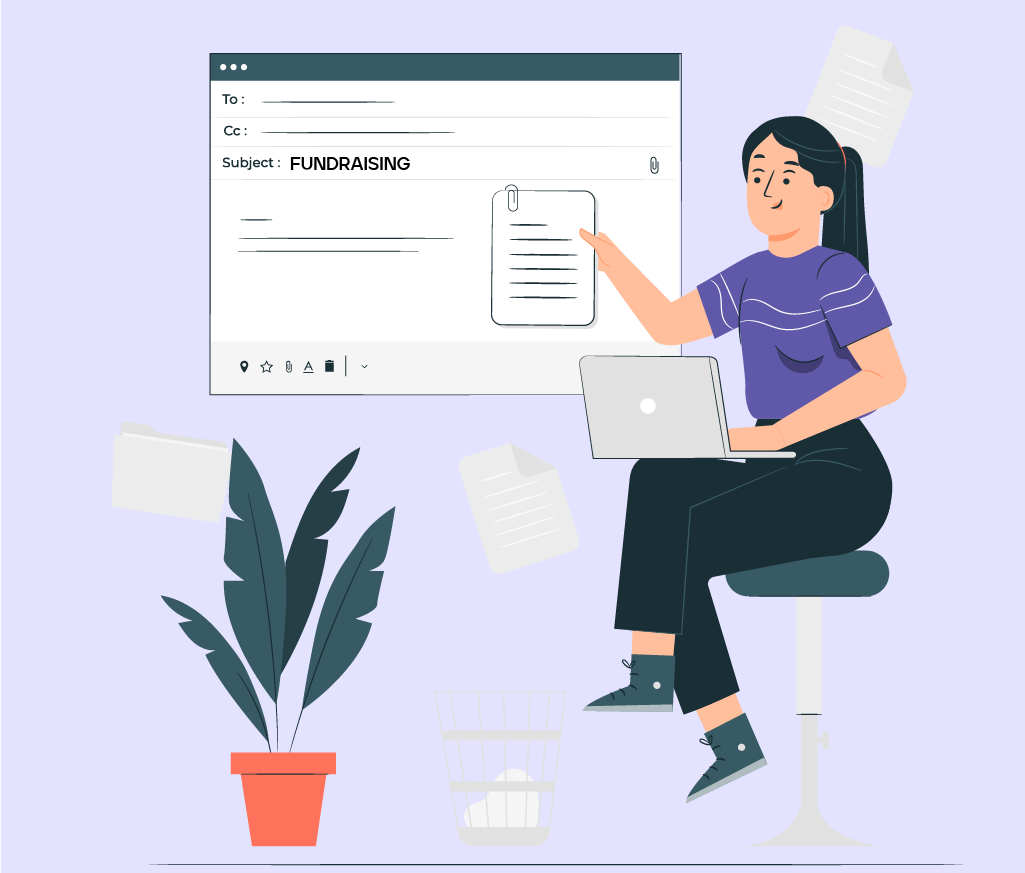 Startups should ensure & protect their fundraising options so they can create new models, evaluate market hypotheses, and raise the necessary money for their future requirements.
As a startup founder, you should know how to persuade a knowledgeable investor to invest in your startup. To raise money, you must first conduct thorough analysis and planning. Investors anticipate that ventures will have distinctive value propositions, traction, and a strategy for generating returns on their investments. Over the years, several entrepreneurs have managed to raise the funds they needed. You must know how to draw investors and open a fresh round of funding. In this blog, you will learn everything about startup fundraising documentation and how to do it right!
Quick Takeaways for fundraising ideas:
A crucial step for startups developing the next generation of goods and services is raising capital. It may take a startup somewhere between six months to a year to close a funding round.
Investors employ unique tactics. Therefore it is important to improve your pitch in order to fetch investments.
It takes time to raise money for a cause. Whether you are looking to expand your company or some fundraising ideas for nonprofits, you must meet investors even when you are not actively seeking funding.
Fundraising Documents to Pitch a Venture Capitalist
Raising funds through venture capitalists is still one of the most popular forms of fundraising amongst startups. VCs are private equity investors investing in companies with high growth potential. They generally take an equity stake in exchange for the investments made by them.
Now that you have decided to raise funds via venture capital funding, how exactly are you planning to go ahead with it? To raise funds, there are several documents that you must prepare before you approach the venture capitalists for funding. The three key documents you would need are a pitch deck, a financial model and a forwardable email. Even though there are several other documents that you might need, they are all optional.
Also, don't bother to raise funds until your company is fundable. As a founder, you must first figure out if your company call is fundable or not.
The de facto industry standard for what venture capitalists anticipate seeing at each stage of the process already exists. Besides the documents mentioned above, you may need a founder's CV when introducing yourself to a venture capital firm and moving on to the point of negotiating the terms of the investment. The information in those papers and the evidence the entrepreneur provides that the business has the potential to grow significantly and prosper in a short amount of time will determine the likelihood of securing venture capital funding.
If you are trying to seek funds through some virtual fundraising ideas, remember that the basic nature of the necessary paperwork for virtual fundraising strategies is the only thing that fluctuates. The fundamental components are constant throughout. Here is how you can start with a virtual fundraising process:
Give a brief explanation of what you do and why. Similar to an elevator pitch in writing, describe your core differentiator or hook in 2-3 sentences.
An overview of the issue you're trying to solve and more detailed explanations of why it's a problem.
How do I Create a Fundraising Document for my Startup?
The fundraising activities can be tedious and time consuming. But the right documentation and presentation and fundraising platform can simplify the process a bit. So, to simplify things for you we have come up with a list of some fundraising documents that your investors would want to see:
Financial information from the past, preferably quarterly financials over the previous twelve months.
Having monthly financials available can help you later because any institutional funding source would require them.
Contracts with premier clients
Tax Returns A/R Aging Reports
Legal records
Any list of personal assets you're willing to use as collateral for the guarantee
Revenue-based financials (24 months' financial records) include a profit and loss statement, a balance sheet, and a cash flow statement if you use accrual accounting. Growth estimates, as well as the financial models that were used to generate those projections.
An email pitch to investors that includes:
A concise three-sentence summary of the organization.
Five bullet points containing your top five growth indicators that demonstrate strong market traction, satisfied clients, loyal existing investors, or any other positive attributes that can enhance the image of your business.
A brief investor deck of no more than Fifteen slides should provide a good overview of the company. The golden rule is to work with an outside design firm that can help you create good pitch decks.
Recovery documentation slides should include a slide for every key question you anticipate being asked.
A strong product demo is the most effective way to convey your goals.
Financial forecasts: a complete model is preferred.
Legal records. Hire a top-notch attorney to make sure your legal affairs are in order.
Here are some typical fundraising mistakes that one must avoid when presenting a pitch to investors:
Financial irresponsibility can repel investors. Therefore, you should cover all the company's finances in your pitch deck.
Avoid keeping track of your finances in Excel. Your numbers' accuracy is doubted when you enter them into a spreadsheet. Use Quickbooks, Xero, or another service that syncs with your business accounts, or at the very least, use one of the best small business accounting software alternatives.
No pending agreements. Although it might seem clear, occasionally, investors come across incomplete contracts where only one party has signed.
Verify that the sources you provide are reliable. Make them believe that your customers are happy with your product, and also ensure they will support you in important ways. Moreover, they shouldn't flinch when a lender or investor asks whether or not they'll renew their subscription.
Focus on the details. Finally, attend to all major and minor issues, and ensure that your business is fundable.
These are the essential points to consider while preparing fundraising documents for a startup's capital campaign. You can also consult a financial expert to discuss good fundraising ideas or fundraising events that can benefit you.
How to Create Financial Projections for Your Business?
Clean, correct, up-to-date financials are fundamental to the fundraising process. Every investor requires you to make financial projections supported by a set of speculations. One presumption, for instance, is that you will generate your first-ever monthly cash sales. Your monthly average growth is another presumption. As you can expect, altering either of these hypotheses will greatly impact your financial estimates.
As a result, link your cash flow, balance sheet, and income statement to your underlying assumptions. In this manner, if your assumptions alter, all of your financial estimates will be revised.
The following are the main hypotheses you should include in your financial projections example:
For every fundamental service or product, here is a basic financial projection model that one must follow:
How many units do you anticipate selling each month?
What is the anticipated monthly rate of growth of your sales?
What will the average selling price of your goods or services per unit be?
How much do you anticipate your pricing increases annually?
What is your delivery or production cost per item sold?
Do you anticipate your direct product expenses to increase annually, and if so, by how much?
For EVERY membership or subscription product you provide:
What is the cost of your membership on a monthly, quarterly, or annual basis?
How many subscribers do you currently have, and how many do you anticipate adding in the first month, quarter, or year?
What is the predicted average growth for the membership on a monthly, quarterly, and annual basis?
What is the predicted monthly, quarterly, and annual user turnover (the proportion of users who will leave during each of these periods)?
What is the average actual cost to serve every subscriber on a monthly, quarterly, or annual basis, if applicable?
Cost Speculations
What is your gross monthly income?
What is the expected yearly growth rate for the incomes?
What is the monthly cost of your marketing? What is your marketing expense's anticipated yearly growth rate?
What is the total monthly charge for your rent and utilities? What is the anticipated yearly increase rate for your utilities and rent costs?
What is the starting monthly cost of your insurance? What is your anticipated yearly increase rate for insurance costs?
What is the initial monthly cost for office supplies? What is the anticipated yearly increase rate for the cost of your office supplies?
How much did "additional" expenditures initially cost you each month? What is your "other" expense's estimated yearly growth rate?
Capital expenditures, funding, tax, and balance sheet item assumptions
To purchase computers, desks, equipment, furnished spaces, etc., during your first year, how much money will you need for capital expenditures?
How much extra funds do you now require?
What proportion of the funding will be made up of debt as opposed to equity?
Which corporate tax rate would you like to impose on business revenues?
What is the daily turnover of your current liabilities?
What, in terms of days, are your current assets, except cash?
What is your depreciation expense?
How many years will it take you to repay your debt (loan)?
What is the interest rate on your debt repayment?
Include these necessary points in your business plan financial projections or marketing plan financial projections to attract the right investors.
What Your Pitch Deck Should Look Like for Your Investment Presentation?
If you own a business or other venture, you undoubtedly look for every opportunity to expand it. Unfortunately, these possibilities don't typically appear out of nowhere. You must persuade prospective clients, investors, or partners to contribute to your required funding. The best way to convince them is with a pitch deck presentation.
A Pitch Deck is a concise demonstration you deliver to prospective investors to persuade them to invest in your business. You can prepare a pitch deck in both ways; offline or online. You can prepare the presentation for a partner, client, or even a customer.
The goal is to demonstrate your business strategy, your offering, and your long-term growth expectations, which means you need to convince your audience of your product's current and potential uses.
Components of a Pitch Deck Presentation
We have stepwise discussed things that you should include while creating a pitch deck presentation.
Initial Introduction
Your introduction must grab the attention of your investors right away. Look for some online pitch deck examples. Just a quote may serve as an introduction. Ensure that the startup pitch quote tells the investors about your ground-breaking concept or the idea behind your startup. It is a quick method to present your company in a positive light and leave your audience wanting more. For this, a narrative is a wonderful tool.
Team
A team slide is not present in every pitch deck, although it can be quite helpful to include one in your investor deck. Investors will feel at ease if you introduce the decision-makers and highlight their prior successes in a quick paragraph.
It is a smart option to dedicate a slide in your pitch deck to members of your team to offer valuable insights about how your company will manage implementation. Of course, it is up to you to judge whether or not it is useful.
Problem
This slide of a startup pitch is essential to practically every Pitch Deck Presentation. According to reliable sources, if an investor can identify with the issue you are presenting, they are more likely to assist you. Or, in any event, if you can adequately communicate its significance to them through explanation. A solution to an unavoidable problem is generally in high demand.
Solution
The solution slide of your investor pitch deck must be as brief and simple as possible. It must offer a clear solution to the issue. Avoid presenting alternative answers. Even though your project has many components, making your solution simpler can give you a more centred and reliable appearance. You can later go into further detail about what makes your product or services so distinctive in the product description or the business model. However, try to keep it as simple as you can here.
Product/Service
Demonstrate the efficiency of your solution's implementation. This is the main part of your pitch presentation, where you demonstrate your product. Even though this section doesn't offer a solution, it does a fantastic job of illustrating how unique the product is. It provides the audience with a concise but thorough summary of the product, including everything from its user profiles to the networking opportunities it offers.
Traction and Market
This slide of the pitch deck presentation should be fact-based and to the point. Nothing conveys growth and traction more effectively than statistics and graphs. Slides like this one are excellent for conveying your message in the bare minimum of words. This is the time to demonstrate that your company is already profitable and has the potential to grow much more.
Business Model
In this pitch deck slide, you must explain how you plan to generate revenue for your client. You will project a positive image in the eyes of investors and customers if you demonstrate a clear vision for how your entire firm will run. Slides featuring graphs, such as funnels, can be an excellent way to illustrate how you intend for your firm to operate in this situation. This slide is optional, but it can greatly improve your presentation if used correctly.
Financial Forecasting
You should present your estimations for your company's direction in this part. This relies on your presentation and the sequence you choose to follow. For instance, you might demonstrate the projected growth for the next three or five years. This area may occasionally be directly linked to the investment section and how you would invest money to expand your business. Just remember that giving your audience a realistic and transparent view of what to assume in the future can have a positive impact.
Competition
You are rarely the first person to come up with something similar, even if your idea is fantastic. You'll typically have to contend with some rivals who cater to the same target market with the same goods or services. Moreover, you must thoroughly understand your company's unique value proposition. It will demonstrate to potential investors what makes your company unique and why they should work with you rather than your competitor.
Desired Investment
Even when everything else is perfect until you secure the financing you require, your Pitch Deck won't be truly effective. And eventually, you have to seek it to get it. Tell them your desired investment and give them a plan of what you want to accomplish with it and how you will use their money to expand the firm.
Closure/Contact
Finally, spend some time creating a strong conclusion for your pitch deck presentation. An excellent remark, in the end, can bring your pitch deck presentation to a successful conclusion. Rest assured that you have tried your best to make a successful presentation deck to fetch you an investment. But even if that didn't happen, you should at least include a slide with your contact details at last.
Conclusion:
A clear and concise pitch deck will tell the investors what they can expect and how much they can invest. Be ready to pull some difficult questions once you are done with your pitch deck presentation. Also, if the deck didn't work this time, the investors must know how they can get in touch with you again. After all, the main goal of a startup pitch deck is to cultivate meaningful and long-lasting relationships with possible investors.
Related Articles
We optimize & accelerate growth for already great products.
---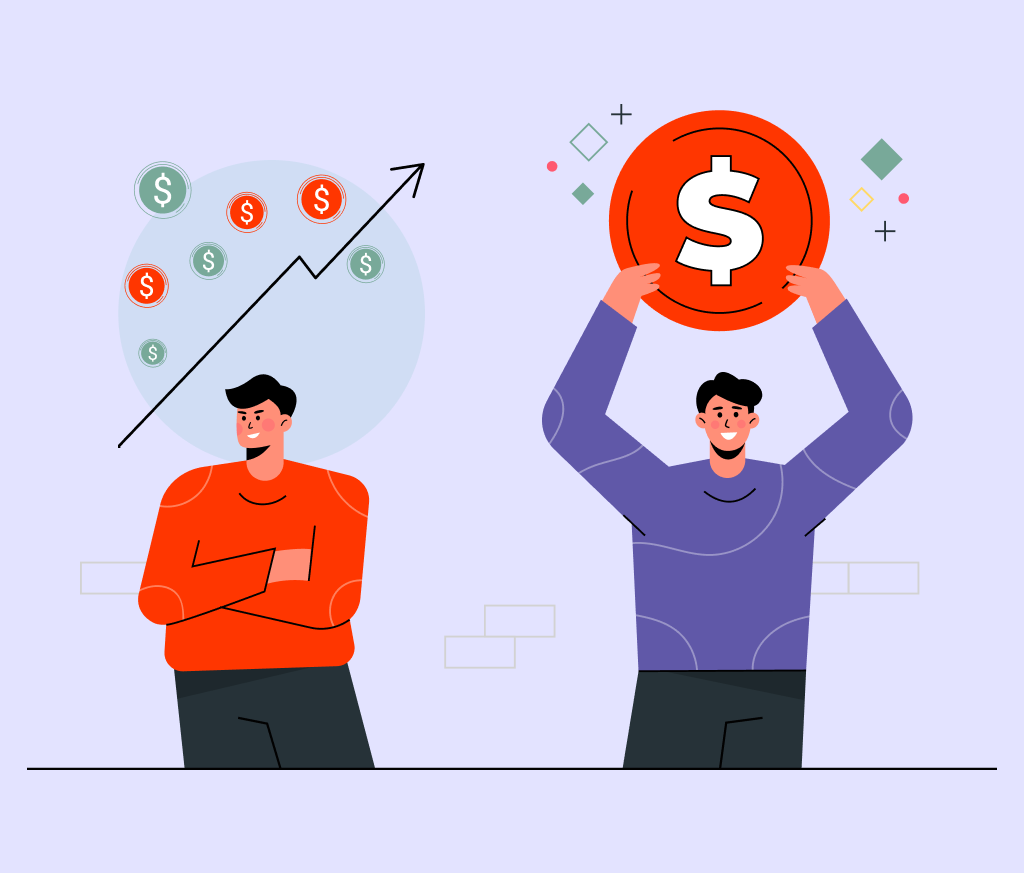 Venture Capital Funding: What You Need to Know
Venture Capital Funding is a dynamic financing avenue for startups, involving investors providing capital in exchange for equity. Key considerations include a robust business plan, team expertise, and market potential. The funding process spans various stages, from seed to Series funding, with exits through IPOs or acquisitions. Understanding this landscape is crucial for aspiring entrepreneurs.
A Pitch Deck is a concise demonstration you deliver to prospective investors to persuade them to invest in your business. You can prepare a pitch deck in both ways; offline or online. The goal is to demonstrate your business strategy, your offering, and your long-term growth expectations, which means it helps you convince your investors and audience of your product's current and potential uses.
Even though every pitch deck outline is different, here are some essential pieces of information that every pitch deck must include: They are : Introduction, Problem, Target market, Solution, Traction, Marketing and sales strategy, Competition and team.