Funding For Startups
Crowdfunding vs. Angel Investing : How to Raise Money for Your Startup?
How to choose between crowdfunding and angel investing for your startup? You need to understand the difference between the two types of funding and their respective pros and cons and reach an informed decision that is best suited for your business.
By teammarquee . June 7, 2022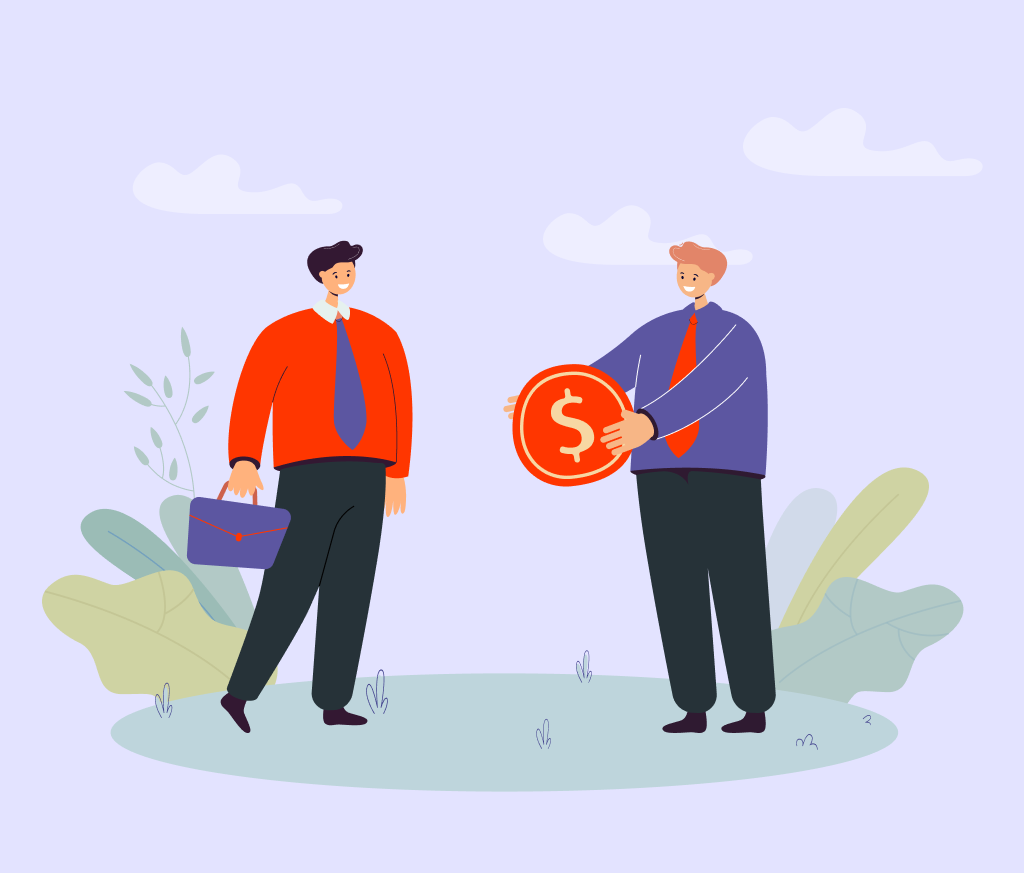 One of the biggest challenges that an entrepreneur faces is – startup funding. According to a survey conducted by CB Insights, 38% of startups fail because, either they run out of cash or they fail to raise new capital. Also, 15% of startups face pricing or costing issues. So, choosing the mode of funding your startup has to be a thoroughly thought out process.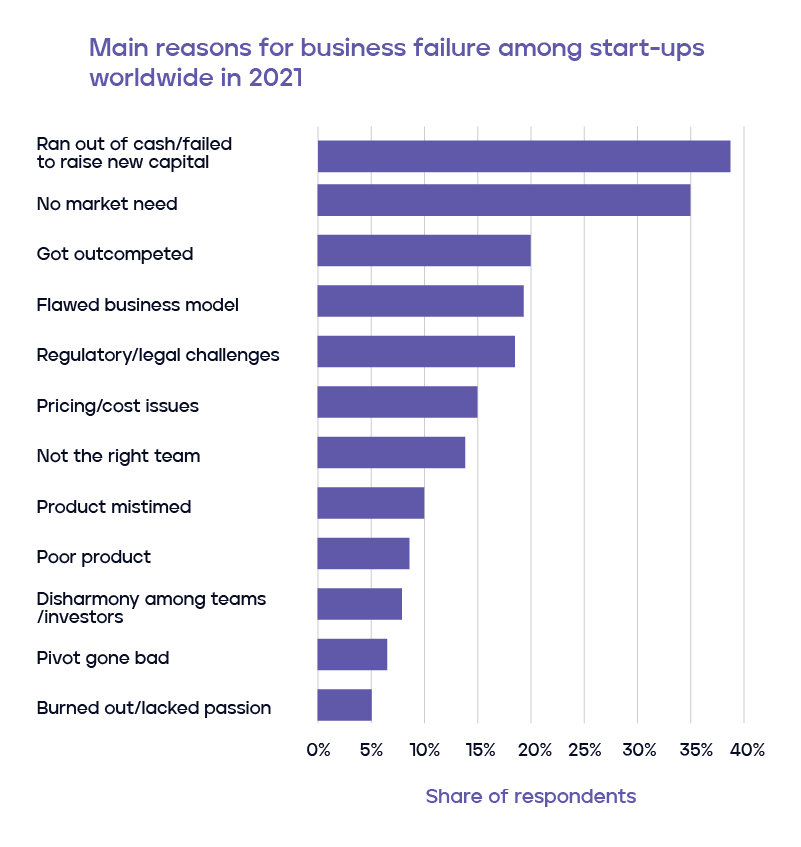 Startup fundraising can be a puzzling process, so before you decide whether to go to your future consumers or to startup investors for the money you need to kickstart your new business, you need to consider the pros and cons of both options.
Let us investigate which is more suitable for your business – angel investing or crowdfunding.
Angel Investing
So what is angel capital? Angel, or "seed" investors, are high-net-worth individuals who invest their own capital into small startups, receiving an ownership stake in return. Out of all the different startup business funding models, angel investment is a common choice as it brings the required expertise and angel network onboard. Not only this, angel investors act individually, they don't have to take a collective decision hence they act more swiftly and rapidly. So, the moment your idea clicks with them, the chances of you securing the funds increases by manifold.
Other funding sources like loans, banks and venture capitalists seek confirmation that your startup will succeed. On the other hand angel investors provide smaller quantities of money and place a high level of faith in a company and its leadership. Now, the important question is – how much money angel investors can bring to the table? Generally, a typical investment would range from $25,000 to $100,000. In some instances, angel investors may be willing to come up with larger sums to assist a startup.
There are several reasons why emerging startup companies might partner with an angel investor. Let us talk about angel investors pros and cons.
Advantages of Angel Investors
No obligations:

Raising capital via angel investor is not a loan. You do not have to pay them their money back. They invest money in startups for high returns or a stake in the business. If your business goes down hill you do not have to pay back the angel funder.

It is not just about the money:

Angel investors often have an abundance of business knowledge and experience. Their network is vast and since they want your startup to grow, you can leverage from it. Besides money, angel investors add value to your business.

More funds down the line:

Angel investors are risk takers. They are aware that the startup might not succeed and understand the risks involved. Nonetheless, they're willing to put their own money on the line to support a business. Also, when angels fund a company, they're often in for the long haul and will keep investing in order to scale the business.
Disadvantages of Angel Investors
Less control:

There is no denying the fact that angels are hard to find. If you do find the right angel investor with high-stakes, it will be like having a mini co-founder. Angels who have heavily invested in your startup can push your business in a direction you are not comfortable with. So, you need to make sure the investors have compatible views and expectations.

More pressure:

Angel investing can bring in added pressure to accelerate the business growth. Since, the investors want to see their investment pay off in a substantial way. That can turn up the heat on entrepreneurs to churn out a solid rate of return and revenue.
You must be wondering why some start-ups are successful and others are not? The credit generally goes to having an out of the box idea and the hustle that is involved during the execution process. Learn the 7 ways to position your startup for funding.
Crowdfunding
Crowdfunding is the collective effort of a large number of individuals who network and pool small amounts of capital to finance a business venture. In simple words, it is a type of funding in which small amounts of capital are raised from a number of individuals to back a business venture.
The fund type makes use of the wide network of people on crowdfunding websites and social media platforms that bring entrepreneurs and investors together. This model, doesn't just help increase the entrepreneur network but also the investors circle by giving individuals a chance to become serial investors.
Crowdfunding helps you collaborate with multiple individuals who are either your existing customers or believe in your business idea. There are multiple crowdfunding platforms facilitating crowdfunding for startups. Did you know that crowdfunding market size is expected to grow up to 25.8bn UDS globally?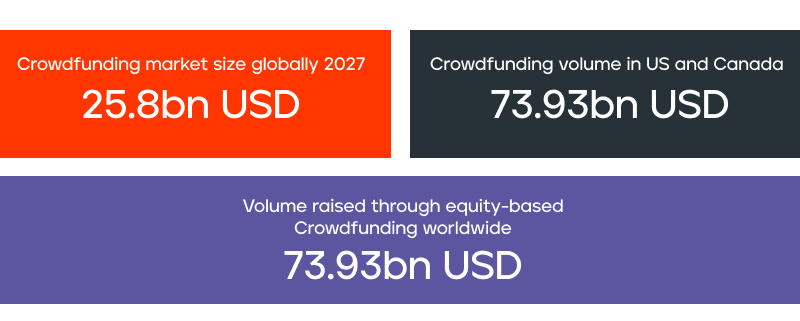 To conclude, entrepreneurs, the combination of a business idea and little to zero funding takes them to crowdfunding. Let us now jump on to the crowdfunding pros and cons.
Advantages of Crowdfunding
Funding is not equity based:

One of the biggest benefits of crowdfunding is that it doesn't have to be equity-based. This way, the people giving you money are not exactly investors but your customers. This is a great advantage since you won't have to dilute your share in the business. Thus, you will retain a larger percentage of the profits. Having said that, you won't have to share the control of your startup and lead the business as you see fit.

Increased market visibility:

While using a crowdfunding platform to raise capital for your startup, you end up saving the marketing cost too. It is a low-cost way to spread the word in the market. When a crowdfunding campaign is funded relatively quickly, it sends the message that the startup is one to watch. This way, brand visibility increases manifold and can further result in additional investors.

Time efficient process:

Finding angel investors can be a time-consuming process because you will have to pitch your business idea multiple times. On the other hand, crowdfunding platforms allow startups to post their pitch in one spot where it can be viewed by a broad range of investors, further streamlining this process.
Disadvantages of Crowdfunding
Fundraising is limited:

$1 million is a lot of money but it might not be enough when it comes to kick starting and running a startup. If you require more funding, you will have to consider loans or angel investors to fill the gap in the account once you have exhausted the funds raised via crowdfunding.

Fees can be expensive:

However focused on connecting investors with startups, crowdfunding platforms can charge anywhere from 5% to 10% as fees from the business owners.
The Final Say
Now that you understand the difference between angel investing and crowdfunding, you are now ready to raise money for startup.
To conclude, angel investing is a good option for startups who want to raise large amounts of capital without being constrained by a loan. But, you need to be willing to trade a certain amount of ownership of your company. On the other hand rewards-based crowdfunding offers a solution to that dilemma but the fees can be high.
Having said that, you should go for crowdfunding if you have a working prototype and enough capital to give your campaign the initial traction. On the other hand, you should go for angel investors if you think you would benefit from experience and wide networks of the angels. Still confused? Let us help you.
Related Articles
We optimize & accelerate growth for already great products.
---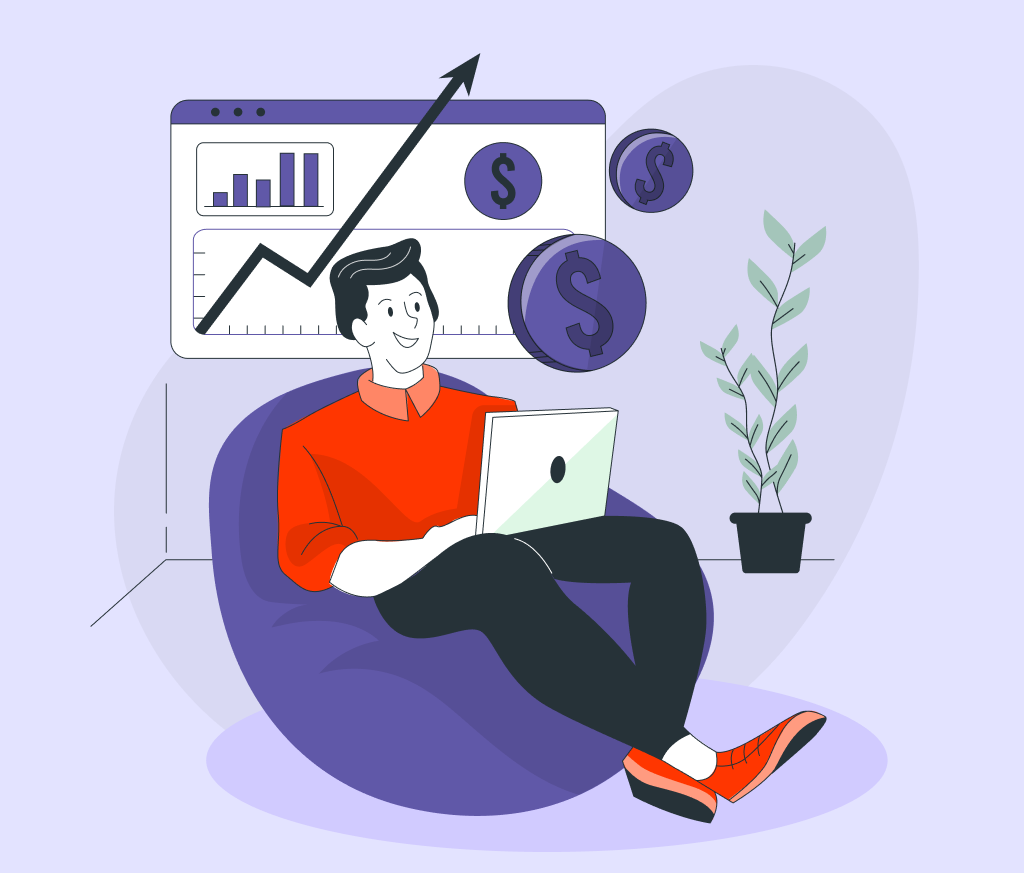 Demystifying the Venture Capital Investment Process
Unlock the secrets of venture capital with our comprehensive guide. Learn about the investment process, key players, and insider tips for securing funding. Demystify venture capital today!
It depends on the stage of your business. Angel investing is a good option for startups who want to raise large amounts of capital without being constrained by a loan and don't mind trading a certain amount of ownership of the company. On the other hand, you can go for crowdfunding if you have a working prototype and enough capital to give your campaign the initial traction.
Marquee Equity is a managed service platform that gives you direct access to 32000+ firms, angel investors, venture capitalists, friends and family offices, etc. It also delivers 50 to 600 investor engagements on each deal depending on the plan you choose.