Raise Funds
Fundraising Checklist for Startups
Startup fundraising checklist to help your business to concentrate your fundraising efforts in order to get the best possible results for the time you invest.
By teammarquee . January 9, 2023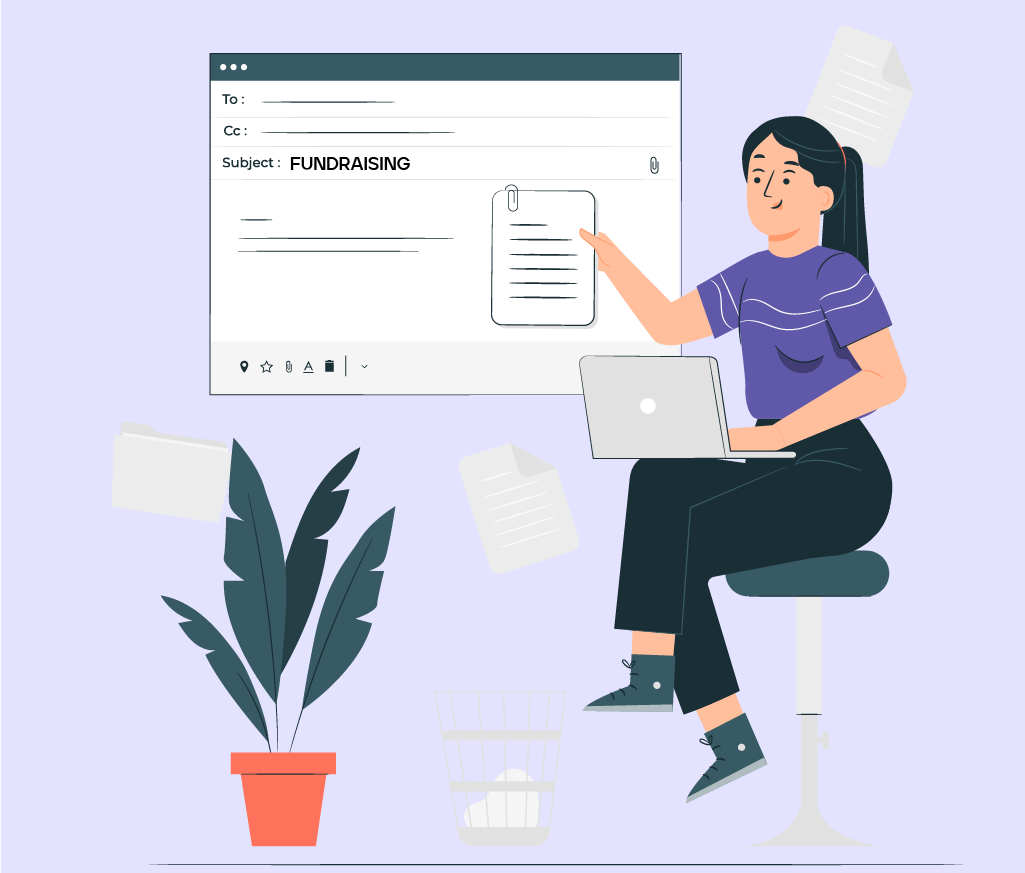 If you are reading this, we presume that you do have a startup idea that is waiting to be funded. But now the question stands: is your startup truly ready to raise funds?
Raising startup funding through angel investors, seed funding, and other methods is a common challenge faced by most entrepreneurs. When you raise money, you don't just create and market your offering, but the opportunity cost associated with fundraising is particularly high. Because of this, it's essential to be as effective as possible when you decide to pitch the investors.
How to Research and Define Your Fundraising Goals?
One common mistake that most founders make is to approach the investors before they are truly ready with their pitch decks. Entering conversations without a clear grasp of what you are looking for and what you are offering will make investors reluctant to invest in startups and slow you down more than anything else. Being underprepared for investor meetings with not just cause premature burnout, but it can also result in insurmountable reputation damage.
Find the answer to the following questions to have a clear vision of startup ideas.
Determine where you want to invest the fund. It is also important to determine if your business can organically survive with bootstrapping or if you would need seed funding.
How much funds do you need?
Depending on your startup's stage and your company's demands, it is important to be exact and realistic when determining the need for startup funding.
Every funding round, be it Pre-seed, seed, or series round, has certain norms attached to the size of the rounds and stage of business.
What type of investors are you looking for?
Are you bootstrapping or seeking funds from business angels or venture capitalists?
Make sure your startup company profile satisfies the investors' investment requirements. Additionally, make an effort to reach out to the investors who are particularly interested in your sector.
Do you desire active participation?
Are you a first-time founder seeking out an experienced mentor in the industry? If so, then having an angel investor on board can be a more feasible option.
Who is in charge of the fundraising process?
It takes lots of effort to raise money. Ensure one of the founders accepts complete responsibility for the fundraising effort and finding the angel investor. The entire founding team should not be involved since the process of fundraising can be time-consuming and take your mind off the core business.
This checklist's objective is to direct your fundraising efforts so that you may maximize the return on your time investment.
Make sure that your business is investible.
The investors aren't driven by the mere desire of founders. They are into business to make money. They will invest in your startup only if you have something substantial to offer
Make sure you have a clear start up idea in mind and your narrative of success that can convince investors.
Make sure you have a dedicated founding team of highly motivated individuals. Your team must have people with technical and marketing experience in your domain.
Investors are less likely to invest in a naked idea; practised investors need proof. You must be able to validate your business ideas using convincing assumptions.
It is always better to show them some traction numbers. Use KPIs that indicate the progress of your business.
Ensure the investors that your product is a great fit for the market. Showing some user testimonials may help.
Show them the scalability of your business model. Raising funds can be difficult if your startup cannot scale substantially.
What's your end game? Show your long-term vision to your prospective investors. Tell them how you are planning to dominate your niche. Also, ensure that your future plan is realistic and attainable.
Make a list of potential investors who invest in startups
Start compiling a list of potential investors. You will be more successful and achieve better outcomes if you target investors just like you target your customers.
Here are some things that you can look into when making a list of potential investors:
The business sectors they support. Find out the investors who support or are driven towards your sector. They are more likely to invest in your start up idea.
The financial phase. Examine the portfolios of the investors to discover if they meet your needs.
Previous investment. The majority of investors do not wish to finance similar or rival products.
The area of interest. Many investors strongly emphasise issues like community, sustainability, and diversity. Check to see if you belong to any of these groups.
Create a Pitch Deck
You may tell and express your startup narrative to the investor only if you have a convincing pitch deck.
Mention your business strengths
Emphasise the things that make you stand out in your field of business. Investors come across several pitches, so you need to show them something unique.
Prepare an organisational summary.
This is a brief two-page document or a few slides (five to six) that include details about the issue you've found, your key, your team, the size of the market or opportunity, your revenue funnel, your request for funding, and your revenue estimate.
This is a more detailed executive outline that includes your revenue model, business and marketing plan, road map, competitive advantage, usage of funds, and specifics about your product or service. This can be made as a master deck when pitching the investors .
You can also prepare some common investor questions or an FAQ document. Remember that the QnA after a pitch is often just as important as the pitch itself.
Reach out to investors
Once you have done the research, reach out to potential investors. Investors are subjected to a barrage of pitches and are more inclined to speak with entrepreneurs who have made an effort to learn about them.
See if somebody can introduce you to your investors. A warm introduction will increase your chances of getting an investor's attention more than a regular approach. Attend events both digitally and locally to establish contact with investors. Try building up relations and remember to take follow-ups.
Create a follow-up schedule
Create a follow-up routine and stick to it to stay in touch with investors you have already contacted. Inform them of your advancement. They might not be prepared to spend right now, but if they see your development, they might invest in the future. Therefore, make a monthly email to convey information about the requests, triumphs, and product updates of your startup company.
Conclusion:
Expertise and finance are two components that startups are continuously battling for. One of the most prominent ways businesses raise money is through venture capital. But raising a business's capital, especially after getting started, is not easy.
Create a system that works for you based on the checklist provided. Although fundraising is challenging, being deliberate in your approach can make it worthwhile. The good news is that you only need a small number of authorised investors to fund your startup.
Related Articles
We optimize & accelerate growth for already great products.
---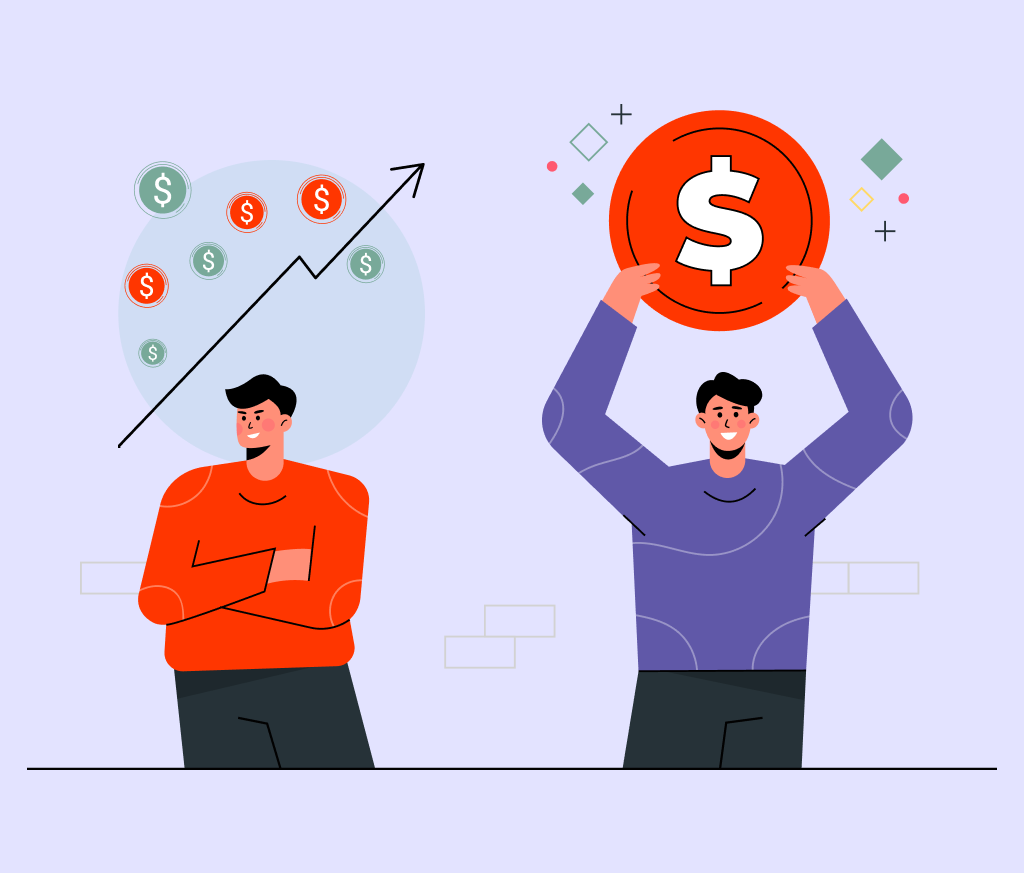 Venture Capital Funding: What You Need to Know
Venture Capital Funding is a dynamic financing avenue for startups, involving investors providing capital in exchange for equity. Key considerations include a robust business plan, team expertise, and market potential. The funding process spans various stages, from seed to Series funding, with exits through IPOs or acquisitions. Understanding this landscape is crucial for aspiring entrepreneurs.
Here are the steps to successful fundraising: Research and define your fundraising goals, make sure that your business is investible, make a list of potential investors, create a pitch deck, reach out to investors and create a follow up schedule.
A startup pitch deck or slide deck—is a visual document that must provide the investors with all the essential information about your business plan, product or services, fundraising needs, and key metrics like valuation, target market, and financial goals.